5 Lessons Learned in Pioneering Personalized Mastery Learning
By Kate Bean and Sebastian Cognetta, Ph.D.
Personalized learning has been used to describe a vast range of initiatives, ideas and platforms over the past few years and it has essentially become the "next big thing" in the future of education.
Over nine years ago, Aveson Charter Schools opened its doors to create a personalized learning experience where teacher and student work in partnership with one another.
In our first year, personalized learning was a small dot in a vast landscape of ideas in next generation learning solutions. There were no models from which to fashion our vision.  We opened our doors in the middle of No Child Left Behind (NCLB), an era focused on standardization of instruction, assessment and alignment with many reform initiatives emphasizing teaching the same content, at the same time, to all students regardless of individual needs.
Although the concept of personalized learning had been bantered about in various forms for years, very few educators had attempted to implement the approach in a traditional classroom.
So in 2007, armed with the knowledge gained from our professional experiences in public schools attempting to succeed during NCLB, we built a teaching staff with equal passion for change and started out on a path of action research trying a multitude of ideas and becoming a lab for personalized learning.
Our vision has expanded since that first year and when educators visit Aveson today, they see a personalized learning model that has evolved into Personalized Mastery Learning (PML).
What is PML and what has Aveson learned in its almost decade-long journey to pioneer and refine the PML vision?
In its most basic definition, PML is when together, a teacher and a student define what is learned, how learning happens and when mastery is reached.  To understand this definition, visualize a continuum.
On one end of the continuum, teachers make expert decisions on what is best for their students. On the other end, the conditions allow for students to drive their learning. In practice, most decisions lie in the middle – shared by teacher and student.
Personalized Mastery Learning Defined
Personalized Mastery Learning involves students in the decisions about their learning, even in determining when learning outcomes have been mastered. This collaborative effort creates an environment where students enjoy the freedom to explore personal areas of interest plus critically think about and apply different ways to better learn concepts or skills.  And teachers can teach to the precise needs of their students.
Teachers continually ask and answer questions like "Who needs to learn this skill?"  "How can we use what my students are curious about to help drive what they'll learn next?" and "How can I motivate or encourage students to critically think about their learning and find new ways to learn?"  Students leverage interests, passions and previously mastered foundational skills to decide what and how they'll learn.
The key difference between a basic personalized learning approach and a PML approach is this component of collaborating with their teachers to decide what, how and when mastery has been reached.  In fact, we believe true personalized learning can only happen when this collaboration between teacher and student exists.
The organization, ExcelinEd.org, states, "mastery is reached as soon as they (students) demonstrate mastery….regardless of time, place or pace." PML combines this definition of mastery with the concepts of personalized learning that include students leveraging their interests and passions and having a voice in their learning.
Take the example from an Aveson literacy classroom where a student is expected to show mastery of punctuation and capitalization. The advisor assigned students a task to show mastery of these skills through an informational writing piece and while many of her students take on the task and show mastery in the fashion she has assigned, one student collaborates with her to develop an alternative method to show mastery. Instead of writing the informational piece, he shows mastery of punctuation and capitalization through a PowerPoint presentation on his passion project.
Another literacy project example is the student who is asked to write an argumentative essay. The assignment is driven by the teacher to meet Common Core standards but the student collaborates with her teacher to determine a topic for the essay that is focused on her passion for marine animals. Throughout the writing process, the student collaborates with her advisor to research, develop and edit her essay. While there is a target date for completion, student and advisor are more focused on quality and the student continues to write her essay until both she and her advisor are satisfied with her work not simply by the target completion date.
So, what have we learned in our decades-long journey to PML?
Lessons Learned
1. Personalized Mastery Learning is How We Naturally Learn
Whether you are five years old or 20, a student, parent, teacher or administrator, understand that we all instinctively learn through a process that aligns with PML. Each person determines how their learning is relevant to them. They figure out a specific path for how they will learn a skill or content and establish expectations for their learning. Then they set up the criteria for defining when they know they've learned it to mastery. This process happens every day in any situation.
2. Shifting Teacher, Administrator & Parent Mindsets Takes Time
Most of us grew up in the industrial era of education where students were taught the same content, in large groups, at the same time and pace. Our mastery was determined by a standard grading system tied to assessments that happened the same way and at an arbitrary time for all learners. In this system, the teacher decided what, how and when a student learned.
PML challenges this model by making students an active, collaborative partner in the learning equation. In PML, students learn at a pace that's right for  them, their passions and interests drive their learning and both the student and the teacher determine what, how and when students learn.
PML is a dramatically different learning experience for a majority of people. It requires a change  in mindsets and changing mindsets take time. Giving everyone the proper tools and information to learn PML and then the time for habits to change, will give a school the space to succeed in PML implementation.
3. A High Level of Support is Necessary for Your Entire School Team
Implementing PML is a paradigm shift for everybody, especially educators on the ground and in the classrooms doing it every day. Supporting teachers with personalized professional development where they collaborate with administration regarding the resources they need to learn PML and implement it is important. That means giving teachers the autonomy to choose their professional development(PD) learning path, giving them authority over their PD budget, and allowing them to drill their PD down to the most personal level.
One-to-one coaching is also essential. Coaches can observe, provide in-the-moment feedback and collaborate with teachers to ensure more immediate support is provided outside of the teacher's personalized professional development plan.
Finally, it is essential that a school's evaluation of whether the entire system that includes curriculum pacing, determination of mastery, and teacher evaluation systems is in alignment and supportive of a Personalized Mastery Learning approach.
4. Involve and Educate All Stakeholders – Teachers, Parents, Students and Staff
Helping stakeholders bridge their own school experience with your school's PML approach will create a solid foundation to support your shift to PML. When stakeholders are fully informed and buy in to PML, less time is spent convincing and more time is spent ensuring PML is firmly rooted in the classroom. In addition, these stakeholders become passionate advocates that work as partners with you and your teaching teams to build a PML culture. Bridging activities include parent and staff forums, accessible written information like websites, blogs, take home materials and in-classroom displays of PML (language boards, PML continuum posters), lessons  for students on what PML is, what their role is in PML and how they will work with their teachers in a PML classroom.
At Aveson, we involve every staff member in creating a positive PML environment. We recognize that it is imperative for every person at the school to understand PML, its language and its importance to our community.
5. Stay the Course
It's easy to fall back to familiar practices. Resist the temptation. Shift thinking to innovation and flexibility. Challenge your and your staff's assumptions about teaching and learning and their role in it. Continue to reflect on your progress and establish regular assessments about what is working and what needs tweaking, what resources are needed to support your team and who needs additional training and support. Just as students reflect in the PLM process to determine what to do differently, how to improve or to decide whether they have reached mastery, so too must schools continually reflect when making the significant shift to PML.
Looking for additional resources? Here are a few to check out:
For more, see:
Kate Bean is the founder/executive director of Aveson Charter Schools and and executive director of the Personalized Mastery Learning Network. Follow her on Twitter: @KateBean.
Sebastian Cognetta, Ph.D., is the Director of Curriculum & Instruction at Aveson Charter Schools and Aveson School of Leaders. Follow him on Twitter: @SebastianCognet.
---
Stay in-the-know with all things EdTech and innovations in learning by signing up to receive the weekly Smart Update.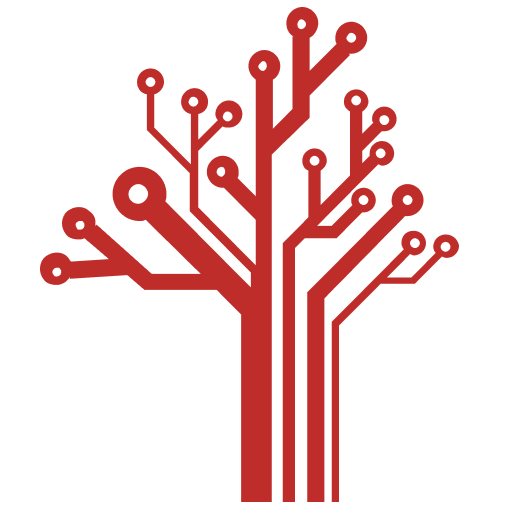 Getting Smart loves its varied and ranging staff of guest contributors. From edleaders, educators and students to business leaders, tech experts and researchers we are committed to finding diverse voices that highlight the cutting edge of learning.