6 Apps That Can Help with Student Assessment
By Jenny Wise
Whether a teacher instructs English or mathematics, whether a student learns the alphabet or the theory of relativity, whether you're instructing in a homeschool setting or the classroom, there is one aspect of education that all teachers and learners face: assessment.
Through the act of assessing one's strengths and weaknesses, either via a formal evaluation or a daily gauge of comprehension, assessment is a vital part of the learning process. However, the methods of assessment do not always provide an accurate representation of an individual's skills.
One reason for the disparity is that the traditional means of assessing student and teacher performance is to compare them to other students and teachers. A better alternative to traditional testing is performing a custom assessment that compares each individual to their past selves. This is one factor that led my husband and me to begin homeschooling our children. We wanted to have more control over their assessment.
Here are a few creative methods for using technology in formative, progressive assessment and end of semester summative assessment that will help provide a more accurate and useful assessment of performance and learning.
Formative Assessment Tools
Learning does not follow the "one size fits all" theory. Modern education involves Individual Education Plans (IEP), accommodations for learning disabilities and an effort to meet the needs of a kaleidoscope of different learning styles. The process of instruction, whether at a home-schooling level or university level, has become more complicated.
This is where technology can help in assessment. For example, it is impossible to stop a classroom lecture to check in with each student and ask if the concept just illustrated made sense to them. But with tools like Socrative, a program that each student can use during a lecture to respond to questions on a computer,so teachers can perform formative assessments in real time. Instructors receive feedback immediately, gauging comprehension of each student in a much more efficient manner.
When teaching my children, I like using Socrative because it can prevent outbursts between them. They respond to questions in the app rather than blurting them out. That way, I can truly gauge who knows what rather than have one son say he understands just because his brother already said the correct answer.
Another option is Plickers for teachers comfortable with using smartphones or tablets in the classroom. After creating a page for every student, it records and codes each student's position. After passing out Plicker cards to each student, ask your formative question, wait for students to answer, then to hold up the answer cards.
By looking through the app on your phone or tablet, you can tell at a glance which students answered correctly or incorrectly. A teacher friend of mine uses it in her classroom and says it has made a world of difference for her students. It helps her see whether she needs to provide further instruction on a lesson to the entire class or simply to a select number of students.
With the large quantity of online teaching resources and materials, teachers and students have the ability to find assessment strategies that work best for them on a personal level. There are countless helpful sites that offer online teaching resources. I like Busy Teacher because it provides worksheets for everything from telling time to binary numbers and from sentence structure to thesis composition.
Summative Assessment Tools
Though losing favor, the standard multiple choice or writing exam is still the predominant method of assessing student comprehension at the end of term. Educators have used these methods for ages, however they do not fit into the current individualized education paradigm. Questions can contain unacknowledged bias and cause anxiety among students.
For a true assessment based on personal progress rather than class comparison, teachers can administer a pre-course test and post-course test through Diagnoser, asking students a number of questions that hone in on understanding. The objective here though is not to see how many questions the students get wrong, but rather to assess the process of how a student arrives at an answer. It examines students' basic comprehension of the fundamental principles he or she used to come to their choice of answer.
I love using it with my kids because understanding where the rational thinking flow breaks down means I can better plan for lessons and be more effective as an instructor. Then at the end of the semester, I use their grades to determine their improvement from the start of the course.
A Note on Accommodating Special Needs
My youngest daughter, Anna, was diagnosed as being on the autism spectrum at the age of 6. Though she can be social at times, usually she prefers less interpersonal interaction. Having her work in apps on her tablet is a wonderful way to keep her engaged in learning without crossing her rigid personal boundaries.
Right now she's working on communication skills with Henri le Worm, and when our lessons together get overwhelming, she lets me know she needs a break with the Calm Counter. I've found that working in apps has helped Anna to branch out and interact more with me during our lessons.
Whether you're teaching your own children at home or teaching in a classroom setting, you'll be dealing with students with varying needs and skill levels. Some begin with more knowledge than others, so comparing students to each other does not offer a valid assessment of individual progress.
When using technology as an aid, instructors can better evaluate how well each student learns in comparison to their previous performance. I certainly find that incorporating assessment apps into the instruction of my children helps  me keep a consistent eye on how they're progressing, how their needs are changing and how to adjust my instruction to meet those needs.
For more, see:
Jenny Wise is a mom and homeschool teacher to four wonderful kids. 
---
Stay in-the-know with all things EdTech and innovations in learning by signing up to receive the weekly Smart Update.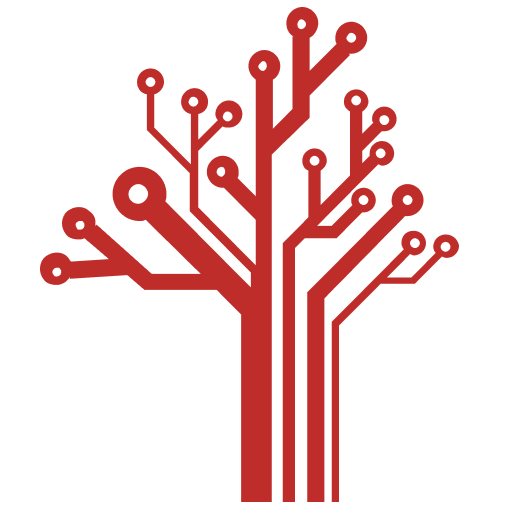 Getting Smart loves its varied and ranging staff of guest contributors. From edleaders, educators and students to business leaders, tech experts and researchers we are committed to finding diverse voices that highlight the cutting edge of learning.