Redesign Schools with Learner-Centered STEM
By Dr. Soner Tarim
"Every kid starts out as a natural-born scientist, and then we beat it out of them. A few trickle through the system with their wonder and enthusiasm for science intact."
 ~ Carl Sagan
As one of the founding members of Harmony Public Schools (HPS), I dove into the public charter school movement like a curious child. With great enthusiasm, we hoped to generate an innovative approach to cultivating the talent pipeline in ever-growing and demanding STEM fields.
Due to high demand, HPS continues to grow and thrive. We've had unprecedented success in STEM education and college- and career-readiness. We're proud to say that in the history of charter schools, Harmony is the only example of a network growing from 200 students to 31,000 in 15 years (with an even larger waiting list of nearly 38,000 kids in Texas).
How did we get here?
Harmony was founded by a group of immigrant graduate students to tackle the problem of ill-prepared high school graduates for college education. In my years as a graduate teaching assistant at Texas A&M, it occurred to me and my fellow Aggies that public education could definitely use a new approach–with innovative leadership and a laser focus on STEM education. We came to this realization after mentoring and tutoring hundreds of college and high school students to help them and share our passion of science with them. These young people deserved a much more rigorous set of STEM experiences. We decided to start a new school designed to give all students an education that left their sense of wonder and enthusiasm for science intact.
Integrated and Personalized STEM Education
An interdisciplinary STEM approach to student-centered learning has always been in the forefront of Harmony's school design ever since its inception. This is reflected in our mission statement that we wrote 16 years ago. In those early days, STEM education was not as widely recognized as it is now, so I would get asked a lot "Why STEM?" It was not even an acronym back then. So Harmony became a pioneer in STEM education, as we've been doing this before it was "cool."
Getting to where we are today was definitely not easy. Our model went through many cycles of refinement by trying new and different things. Our goal was to create a scalable model that could be replicated nationally. Being such a large statewide network allowed us to design and test the STEM SOS model on a large-scale, and we have seen impressive results. Our Race to the Top – District grant has been instrumental in creating and scaling this model. Now that we have a strong model with proven track record of success, we are super excited to share it with the world and help other school systems create similar powerful personalized learning environments for all students.
Project Based Learning at Harmony Public Schools is a great brief put together by District Reform Support Network after several site visits with RTT-D grantees facilitated by the Department of Education. Earlier in this blog series, Tom and Carri captured 11 Key Elements of Learner-Centered STEM based on Tom's visit to Harmony Public Schools.
The instructional framework and the key components within this model are important considerations, but equally important–if not more so–is the design thinking around learner experiences and teacher experiences, which are also covered in previous posts in this Learner-Centered STEM series. For a comprehensive, all-inclusive resource of STEM SOS model, I encourage you to read our book A Practice-based Model of STEM Teaching: STEM Student son the Stage (SOS) which was collectively authored by Harmony educators, the true practitioners of this model.
School Redesign Shaped by Dynamics of Global Economy
The astonishing statistics around the job markets, U.S. economy and workforce needs helped shape Harmony's vision for learner-centered STEM. According to a report by the Center on Education and the Workforce at Georgetown Public Policy Institute, total employment in the U.S. is expected to increase by almost 24 million over 10 years, from 141 million in 2010 to 165 million by 2020. In addition to these 24 million newly created jobs, 31 million job openings are predicted due to baby boomer retirements, bringing the available job total to approximately 55 million in the economy through 2020. Among occupational clusters, the fastest growing jobs have been and will continue to be in healthcare, community services and STEM. Although our nation's demand for STEM professionals is expected to double in comparison to all other occupations, relatively few American students are choosing careers in STEM.
At Harmony, we vowed to change this–42% of Harmony graduates in the class of 2015 chose a STEM major in college. This rate was about 19% five years ago. We believe that STEM education must be elevated as a national priority as our nation's future economic prosperity is closely linked with student success in the STEM fields.
Engaging all students in STEM requires a personalized learning approach where standards-based content is mastered through projects designed to tackle relevant problems and nurture student interest. Memorizing formulas and principles in math, physics and chemistry is almost never appealing to today's learners when they can't see the meaning, the relevance and the connection to the world we live in.
Learning must be connected to personal interests of each student. Harmony's PBL model, created with eight essential elements from the Buck Institute for Education's Gold Standard PBL, integrates core content and teaches standards-based knowledge and skills through a rich portfolio of projects where student voice and choice is highly evident.
For instance, you can see a student in a physics class doing a project on how principles of angular momentum applies to ice skating; or a student in a biology class with a project studying protein synthesis and how it revolutionized medical manufacturing and personalized medicine; or a student in an elective technology applications class designing a robotic hand and discussing how it contributed to biomedical engineering.

Creating a STEM Culture in Schools
Harmony uses project-based learning as a major lever to personalize learning for all students. PBL allows students and teachers to take a deep dive into a problem or a concept at hand and explore it in greater depths. Doing research, working in teams, designing solutions, building prototypes, documenting progress and communicating findings are all key activities that students go through with each project, thereby practicing and mastering deeper learning competencies and Next Gen Science Standards that are needed in any 21st century workplace.
Imagine a school where all students are doing long-term interdisciplinary projects throughout the year and they are publicly presenting their projects at an open house in the spring where the entire community is invited to learn about the school and celebrate student success. Literally hundreds of students set up stations to exhibit and showcase their learning through PBL projects.
Well, visit any Harmony campus in February or March and you are guaranteed admission to one of these Open House STEM festivals. These public events have been a great way for Harmony to create a culture of learning in STEM and instrumental in engaging key stakeholders in the community. As an example, see how students prepare for a community-wide public STEM Expo in El Paso and segments from actual STEM festivals in San Antonio and Houston. More examples can also be found on the STEMSOS website.

Shaping Globally Competitive Graduates
The skills most valued in today's economy include leadership, communication and analysis. These are the most in-demand competencies in the labor market, and employers and industry leaders want students who are capable of making sound decisions/judgment, communicating effectively, analyzing information/data and managing projects and teams. The demand for physical skills has continued to decline over time. Even non-STEM fields increasingly require STEM skills. These skills are best taught in learner-centered classrooms where deeper learning is happening every day with meaningful projects tackling relevant issues of our society and speaking to interests of our learners.
Harmony's "share and shine" approach empowers students and makes STEM engagement socially desirable for students of all ages. Our school and district leaders create a plethora of opportunities for students to get on stage and share their learning and demonstrate their marketable skills in both competitive and noncompetitive settings through regional, statewide, national and international events. Harmony created I-SWEEEP, a transformative science project olympiad, to be able to provide a competitive edge to students on a global scale.

Empowering Teachers to Lead
Today's youth interacts with technology in ways previous generations would never have dreamed possible. The digital revolution has transformed everything from labor to leisure. STEM literacy is no longer optional. Our country and the state of Texas need highly qualified STEM teachers to prepare our kids for the high wage high demand jobs of their future. The teacher shortage especially in STEM areas is a big problem across the country. At the top of just about every educator's wishlist is more math, science and technology teachers to replace those lured away by private industry in a booming economy.
With this well-documented shortage in mind, it is critical to invest in our talented STEM teachers and empower them to lead projects and initiatives as a way to show we value their professional learning needs. Learner-centered leadership requires teachers and students to lead as well. A Harmony example includes sessions prepared and co-presented by teachers and students at a statewide educator conference. Check out this four-part video playlist to see student and teacher leaders in action.

Call to Action
Innovative and visionary educators agree on the need to transform our education system so that all children everywhere have access to a great education that allows them to find their passion and fulfill their human potential. I founded Harmony to address this very problem and made it my life's mission to transform our education system to a learner-centered one.
The current education system based on the Prussian factory model teaches to the class, to the batch of students in a standardized way–but not to the individual in a personalized way. This industry model education was the right fit for decades in the 20th century because graduates would go on to manufacturing jobs that didn't require higher order skills. The basic literacies were just fine.
But the world has changed dramatically. We now live in an international globally competitive economy. In order to survive and become successful in this knowledge economy, every student has to maximize their learning. When we have millions of job openings in this country and millions of graduates who are not qualified to fill those jobs, we have an education problem.
We need a new system–a student centered one that can customize to each student's needs. But as Einstein once said, "We can't solve problems by using the same kind of thinking we used when we created them." We need a new way of thinking when we redesign our schools. We have the power and the means to make this transformation possible.
Let's take action for our children.
This post is a part of a blog series in the upcoming "Getting Smart on Learner-Centered STEM" Smart Bundle produced in partnership with Harmony Public Schools (@HarmonyEDU). Join the conversation on Twitter using #STEMSOS.
For more, see:
Dr. Soner Tarim is a founding member and CEO of Harmony Public Schools, a college preparatory charter school network currently serving over 30,000 students in 46 campuses throughout the State of Texas. In addition to his background in biological sciences, he has taught many courses in the field of biology, ecology, general science and physical education at the high school, college and graduate school levels. Follow him on Twitter: @Soner_Tarim.
---
Stay in-the-know with all things EdTech and innovations in learning by signing up to receive the weekly Smart Update. This post includes mentions of a Getting Smart partner. For a full list of partners, affiliate organizations and all other disclosures please see our Partner page.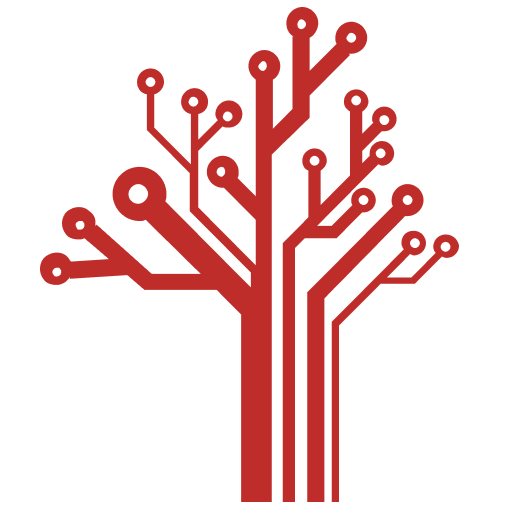 Getting Smart loves its varied and ranging staff of guest contributors. From edleaders, educators and students to business leaders, tech experts and researchers we are committed to finding diverse voices that highlight the cutting edge of learning.