Blending Hard and Soft Skills to Create a Passion-Driven Career
By Emily Gover
For most of my academic career, I played by the books. I earned my bachelor's degree in four years, went straight to graduate school and earned my master's in Information & Library Science by the ripe old age of 23.
Despite a graduate degree and two internships under my belt, it took me nine months to find my first full-time gig, which involved a paltry salary and moving thousands of miles away from home. It wasn't long until I started looking again, and I felt totally lost. After all, the whole plan for my career fell to bits in just a few months.
When I was in graduate school, I followed the same "play by the books" mentality as I had done my whole life. My goal was to graduate quickly, land a job in an academic library and spend my career helping students, while getting lost amongst the stacks, wearing elbow-patched cardigans and other dreamy stereotypes that came along with working in academia.
My (incorrect) thinking was that I had earned an expensive piece of paper that said I was skilled to work where I wanted to.
Besides, no other industry would see value in the wide range of skills and experiences I built up during my academic career, right?
Wrong. I never thought about how the "hard" skills that I learned in school and during internships, like research, outreach, writing, basic coding and organizational skills, could be applied to other roles outside of libraries. Like many young professionals who played by the books, I never realized how important (and appealing!) a hybrid of hard and soft skills is to employers, especially as the job force shifts and evolves in the early 21st century. Increasingly, careers are built through jobs that involve a delicate balancing act of roles and responsibilities. In order for people entering the workforce to find meaningful jobs and professional growth, one must disregard the "play by the books" mentality and blend hard and soft skills into a unique, and invaluable, package.
Through the help of a friend, I landed a job at an education technology company back in New York, where I was able to apply the skills I learned in grad school to the vendor side of the library and education industry. Letting others know you're looking around can only help your job search. For example, they may have access to resources you don't. My friend heard about the New York job by way of her grad school's listserv; there's no way I would have found it on my own. Others may hear about jobs that fit your skill sets, but may be outside your "job hunt mentality" (and therefore off your radar). Never in a million years would I have thought about looking at education startups as place that would see value in my skills.
Therein lies two lessons when finding a career that aligns with your passion:
Don't pigeonhole yourself to one industry; and

Reach out for help when you need it.
Over the years, my role slowly evolved from curriculum developer, to content marketer, to community manager, which is a thriving and growing industry in and of itself. Community management wasn't even "A Thing" when I finished my undergrad (or at least it wasn't as popular as it is today), but is a great fit for those with a diverse set of skills and, most importantly, passion for what they do.
All different fields and industries hire for multifaceted positions, which can make for an ideal way to find work that aligns with your passions. What's more, for these roles people come from all walks of life. I have colleagues in the field who have backgrounds in QA, music, life sciences, art history, hospital administration, political science, marketing and anthropology.
How did we all find ourselves working in the same field? We discovered opportunities that mesh "hard skills," built through formal education and work experience with "soft" skills which can't be taught (think empathy, communication, creativity, etc.). Economists have argued the importance of this balance, particularly for tech companies, and more employers are seeing its value.
In the case of community managers, roles take on a number of forms as the field continues to evolve—from customer support, to marketing, to user-to-user engagement. It requires unique and versatile skills that are not always taught in a curriculum, but can be learned during your college years. That said, the "hard" skills that you learn during internships or coursework can make you a strong candidate if the community job is within a similar industry.
One of the biggest factors within any "hyphenated" role is empathy. Having prior experience working in education/libraries makes me a great community manager for an education technology company; it's my passion! Increasingly people will be hired to solve problems, empower users, build loyalty and trust, and do so in myriad ways that are all deeply rewarding on a personal and professional level.
For GenDIY, cookie cutter jobs are not going to cut it. Businesses need to find unique ways to stand out and build loyalty and trust amongst their customers, while attracting innovative, forward-thinking young professionals. Employees need to be challenged, while contributing their expertise and be in a position with opportunities to grow. Community management and similar positions are one route young professionals can take to leverage their wide array of skills.
Whichever route you choose to take, keep your mind open, and reach out to people you know—you'll be surprised how far you can stretch your skills to find an awesome career path.
About "GenDIY"
eduInnovation and Getting Smart have partnered with The J.A. and Kathryn Albertson Family Foundation to produce a thought leadership campaign called Generation Do-It-Yourself (GenDIY)– how young people are hacking a pathway to a career they love – on The Huffington Post andGettingSmart.com. This campaign about reimagining secondary and postsecondary education and career skills will explore the new generation building a global economy and experiences that are impact driven and entrepreneurial. For more on GenDIY, see:
Emily Gover is a community and marketing manager in ed tech, librarian and online writer for publications such as Inside USC Rossier, the blog community through Rossier's online teaching degree. Follow her on Twitter: @edtechjam.
---
Stay in-the-know with all things EdTech and innovations in learning by signing up to receive the weekly Smart Update. This post includes mentions of a Getting Smart partner. For a full list of partners, affiliate organizations and all other disclosures please see our Partner page.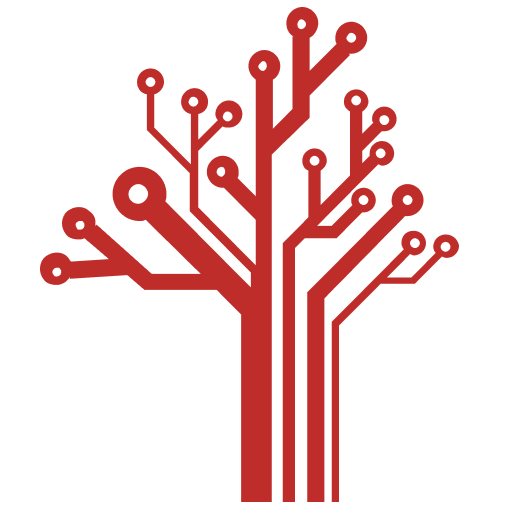 Getting Smart loves its varied and ranging staff of guest contributors. From edleaders, educators and students to business leaders, tech experts and researchers we are committed to finding diverse voices that highlight the cutting edge of learning.