Goodbye Resumes, Hello Digital Portfolios
By Heather Hiles
Meet Generation DIY–the generation that is not satisfied with the status quo. If we see something that needs fixing, well…we fix it! Before the advent of the internet, DIYers were siloed away in their garages with no awareness of each other. Today's GenDIY is completely opposite and more connected than ever.
Which leads me to the resume. GenDIY is hacking the traditional resume just as we're hacking all other aspects of our lives. Gone are the days of the 8 ½ by 11 inch pieces of paper with tiny typeface. Today, we are creating digital identities that we can use for life.
Connect With Tech
According to a study by the National Association for Colleges and Employers (NACE), employers look for talent online, especially through social media. On the other hand, students view social media as a private affair. So as you can see, there's a major disconnect.
Employers are looking for evidence of ability, passion, skills and knowledge, and GenDIY wants to show what they know in a way that goes beyond a transcript or static resume. Digital portfolios allow the evidence to speak for itself. These narratives can then be shared and leveraged for future opportunities.
I have learned that GenDIY seeks to tell the story they want their audience to hear–whether it's an assortment of experiences they've had through travel and internships, or a collection of projects and solutions they've created in their free time. A resume disqualifies you–it gets skimmed by a hiring manager looking for any excuse to toss it into the reject pile. Filling it with the latest and trendiest buzz words won't do much to show a potential employer who you are.
In contrast, a digital portfolio qualifies you. It shows what you know, reveals your accomplishments and demonstrates your capabilities. The portfolio differentiates you from the other "hard-working, problem-solving, team-players" that you're up against by showing the employer the real you. Thus, portfolios are especially helpful for GenDIYers who often have diverse experiences and skills that they have gained from extracurricular pursuits.
From Disappointed to Digital Dynamo
For example, take my friend Jyoti Kumar, a young journalist and copywriter. Jyoti left university feeling excited and hopeful about the future. She had worked hard and devoted much of her time to getting the best grades possible on her assignments. She knew the recession was going to make things challenging as she launched her job search but as a fresh, creative-writing graduate, she felt she a lot to offer employers.
Jyoti spent hours crafting the perfect resume, taking inspiration from books, online articles and friends working in HR. To prepare for job interviews, she would print out pristine copies of her resume and examples of work she had published to showcase her writing skills. However, when she arrived at interviews, HR professionals and employers would quickly flick through her work before handing it back to her unread and unprocessed.
After a number of frustrating interviews, Jyoti took matters into her own hands. She found Pathbrite through a Google search and within minutes had created a visually striking and true testament to her achievements. With her digital portfolio in place, she gained exposure by including a link to the website on her resume and cover letters. She also utilized LinkedIn to connect with employers, which drove traffic to her digital portfolio. Within a month of finding Pathbrite, Jyoti landed her first full-time job as a copywriter at a fun, dynamic agency.  In her words, the digital portfolio "solved the problem of having my work get the recognition it deserved."
Communication in the Cloud
I launched Pathbrite, a cloud-based Portfolio Learning Platform, in 2012 because there was a need in the market for a tool to improve communication between recent graduates and prospective employers.The Pathbrite platform bridges this gap by increasing connectivity in job searches and job placements.
Pathbrite challenges the traditional resume and opens the door to a more holistic approach of cataloging achievements by providing a space for users to aggregate all digital evidence of what they have created, achieved and mastered. It brings the job seeker to life through the use of smart, user friendly technology and provides a connection point between employers and job seekers. Users are able to record their pursuits and create interactive narratives around the skills and knowledge they gain through DIY projects and collaborations.
Jyoti is just one example of the 1.3 million users who have created digital portfolios. Three-dimensional views of candidates can demonstrate that a computer engineer is also a skilled communicator with aspirations to do a TED Talk, or that a Master's in Library Science candidate is also passionate about educating girls for careers in STEM fields.
Digital Portfolios: Worth More Than a Thousand Words
I believe GenDIY is fundamentally changing the way we present ourselves and our potential to share ourselves in meaningful ways. It is one of the most phenomenal aspects of making our mark with technology. While traditional formal education is still valued in our society, moxie, smarts, resourcefulness, hard work and diligence are now the new currencies that can bolster success.
A portfolio is more powerful than a thousand words. It is the best mechanism for differentiating people and what they can do. I encourage anyone serious about breaking through the clutter to start curating their careers and collecting evidence of their skills and abilities in a portfolio. It's one of the most enduring ways of communicating and customizing what you know to multiple audiences in both private and public ways.
eduInnovation and Getting Smart have partnered with The J.A. and Kathryn Albertson Family Foundation to produce a thought leadership campaign called Generation Do-It-Yourself (GenDIY)–how young people are hacking a pathway to a career they love–on The Huffington Post and GettingSmart.com. This campaign about reimagining secondary and postsecondary education and career skills will explore the new generation building a global economy and experiences that are impact driven and entrepreneurial. For more on GenDIY:
Heather Hiles is founder and CEO of Pathbrite. Follow her on Twitter: @HeatherHiles.
---
Stay in-the-know with all things EdTech and innovations in learning by signing up to receive the weekly Smart Update. This post includes mentions of a Getting Smart partner. For a full list of partners, affiliate organizations and all other disclosures please see our Partner page.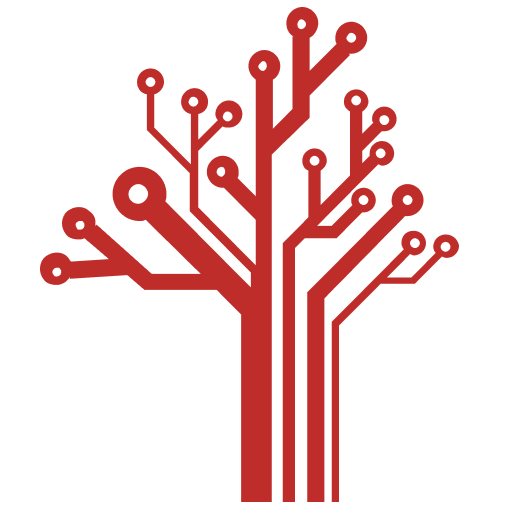 Getting Smart loves its varied and ranging staff of guest contributors. From edleaders, educators and students to business leaders, tech experts and researchers we are committed to finding diverse voices that highlight the cutting edge of learning.