Next-Gen Professional Learning: Online, Personalized and Collaborative
Dr. Mark Porterie
For most new teachers – those with zero to five years of classroom experience – the actual classroom experience can be far different than what they studied or expected. Theoretical learning can only do so much in preparing a teacher for adequately guiding students in learning.
That's part of the reason that, according to a 2014 Carnegie Foundation report, at least four of every 10 new teachers leave the profession within five years. That level of teacher turnover costs us $7 billion a year nationally. Even worse, as a result, students suffer because they are routinely being taught by teachers who lack the skills and experience of classroom veterans.
Administrators do what we can to assist younger teachers. We do things such as pair them with more experienced teachers, ask questions about their progress and devote time and financial resources to professional development to improve their skills.
But we knew that wasn't enough.
Schools leaders saw and heard the frustrations about the existing PD system and nodded in agreement when studies like Teaching The Teacher came out which showed that, for the past 20 years, PD has been predominantly ineffective.
In a perfect world, we would – I think every school would – provide ongoing, one-on-one support and development for all of our teachers. We'd help build and support organic teaching communities where educators could learn from one another and share their successes and challenges. And we'd not only support our newest teachers, we'd make sure they also had access to teaching experts outside the district.
Now it's possible for districts like ours to get much closer to delivering the tools we want – and our teachers need – by looking outside the traditional, in-person systems to new, online options.
Fortunately, here at Port Arthur ISD, in concert with the TSTA (our teachers' association), we secured grant funding to buy and test a new, online learning platform for our new teachers. Our search, decision and early results may be helpful for other districts determined to revamp and upgrade their PD programs.
Early on, we identified four key needs for our online PD test drive:
Foremost, it needed to bolster new teachers, reducing turnover.

An innovative PD system that's geared to newer teachers who learn, think and communicate online and through social media.
It needed to help experienced professionals who came to the classroom from other careers.
It needed to provide more training and development time – both overall and over a longer duration – without losing quality.
I imagine many districts have a similar PD wish list.
Since, in our district, more than a third of our teachers are "new", we were counting on the new teacher support effort to cut down on teacher turnover – adding continuity and experience to our classrooms and benefiting our students. As every district or business leader knows, turnover is costly and corrosive to morale and stability.
And because so many newer teachers are also digitally fluent and millennials, we're optimistic that putting professional development online – in a format so many new teachers already use and prefer – will make the transition easier, still. It's just silly to use a chalkboard in an iPad world.
Most of all, we wanted a program that was more than a day or two – something that teachers could rely on to be with them whenever questions or opportunities arose. We needed our PD to be longitudinal as well as deep. It needed to weave in real-life experience from our more seasoned teachers but also best-practices from national teaching leaders who could offer fresh or unique ideas.
And while those seemed like lofty goals, the flexibility and power of online learning made reaching them possible. And, after review, the Professional Learning Platform we brought in – designed and provided by Knowledge Delivery Systems (KDS) – met our core needs and the benchmarks of transformative PD.
This online PD program uses social learning tools and unique content to personalize learning and encourages teachers to build relationships, share experience and collaborate in ways that just weren't possible before. In addition to its year-round nature, the KDS program also has in person meetings – in teacher communities – every six weeks so teachers can review their experiences both in the classroom and within the course.  Overall, the program delivers a robust 50 hours of training, engagement and support.  It's a complete shift from the single day of development we were requiring.
So far, the response to the online approach has been positive – especially the ability to have long term, assigned coaches at your fingertips. "It covers every area of concern a new teacher could face," Emily Moore, a former Port Arthur principal told Ed Dive, "If you're teaching a concept and you're struggling with, you have an online coach. You have a form you can type out, 'Hey I'm struggling with this idea.'"
Based on what we know our teachers and students need, we were not content to stick to the old ways that we'd seen be ineffective and foster turnover and burnout. With these better, more dynamic, online PD alternatives already available, the only thing you have to lose by shifting to one is the older, slower, more expensive system – which wasn't working well in the first place.  
This post is a part of a blog series in the upcoming "Getting Smart on Transformative Professional Development" Smart Bundle produced in partnership with Knowledge Delivery Systems (@KDSI). Join the conversation on Twitter using #TransformPD.
For more, see:
Dr. Mark Porterie, Superintendent of Port Arthur ISD. Follow Port Arthur ISD on Twitter, @portarthurisd.
---
Stay in-the-know with all things EdTech and innovations in learning by signing up to receive the weekly Smart Update.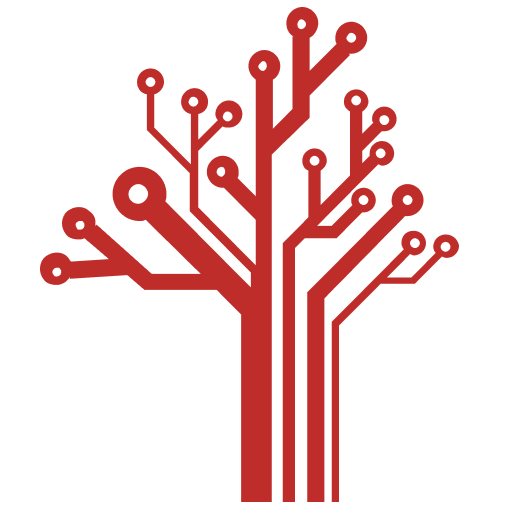 Getting Smart loves its varied and ranging staff of guest contributors. From edleaders, educators and students to business leaders, tech experts and researchers we are committed to finding diverse voices that highlight the cutting edge of learning.