Most Likely to Succeed: The Future of School Tour
Getting Smart is regularly inspired by visionaries who refuse to think that the traditional model of schooling is our best and only option for learning. Our team had the chance to sit down together to watch Most Likely To Succeed and walked away with an excitement about what is already in motion in schools across america as well as a hope that school will continue to transform into more powerful learning experiences more frequently for more students.
As Tom notes in his reflection of the film, Ted Dintersmith, executive producer of the film, is now on a mission to change our education system "so that it promotes, instead of vitiates, innovative kids." In support of this mission, Ted will be visiting each of the fifty states to leading movie screenings and spark important conversations with educators, community members and policy makers.
We are excited to follow Ted's journey across the country, and we encourage you all to find a screening in a city near you, or better yet host your own! You can find all the information you need at
mltsfilm.org
. Here's to the Future of School! This blog first appeared on
edu21c.com
.
—###—
I've now completed my first week on the road with this Future of School tour. Departing from Boston, I visited Kentucky (Lexington and Frankfort), Ohio (Cincinnati, Columbus, and Cleveland), and then North Dakota (Fargo and Bismarck). Now, I'm in South Dakota's Badlands National Park watching the sunset as I write this post.
The highlight of this fabulous week was Thursday night in Fargo. A great organizing committee, led by Greg Tehven, pulled off a spectacular day culminating in an audience of 600 watching Most Likely To Succeed, and giving it a several-minute standing ovation. Before the screening, about twenty of us met for dinner, including school superintendents, mayors, state legislators, businesspeople, and philanthropists. The topic? What can we do collectively to build on achievements and move all schools forward. The conversation was spectacular, with uniform excitement over the possibilities for schools in North Dakota and western Minnesota. I loved being here in Fargo, and was inspired by their collaborate can-do attitude.
After the film, I was at the theatre for over two hours talking to people, but had a great surprise waiting for me when I got done — an e-mail from Kirsten Baesler, the State Superintendent of Schools for North Dakota. The capital of North Daktota, as we all know from school, is Bismarck, some 180 miles from Fargo. Kirsten wasn't able to make it to the event, but received so many e-mails and texts from those who were there that she asked if we could possibly meet the next day. We did, and I was blown away by her energy and vision for North Dakota schools. I concluded that she's going to make great things happen in the schools here on the prairie, and that the film Most Likely To Succeed can play a role in their progress.
Back to the start of the tour — Lexington, Kentucky — where my visit was organized by the fabulous team of Rachel Belin and Renee Boss. Monday morning featured a screening at a local high school. I loved the idea of starting the eight-month tour with students. They seemed engaged with the film, but only a few of the kids asked questions (although one asked four!). To be fair, the film started at 8:40 am, a bit early for a movie for teenagers. But the fact that many were on the reserved side reminded me that my fight is for a school experience that develops, instead of diminishes, characteristics like curiosity and the ability to ask questions.
Mid-day, I met three high school students active in Student Voice, and Kentucky has a particularly active chapter. These impressive teens are committed to changing education in a constructive way that gives students more voice in their learning.
Later that day, we did a screening at the STEAM Academy, an innovative school led by Tina Stevenson (in photo on right). The audience was ideal — a mix of parents, students, teachers, school leaders, businesspeople, and non-profit leaders. Mary John O'Hair, head of the University of Kentucky's School of Education, was there and seemed enthusiastic about how the film could help her prepare our next generation of teachers. While at the STEAM event, I spent time talking to Justin Bathon (in photo on right) of the University of Kentucky's Department of Education Leadership Studies and STEAM board member, who filled me in on Kentucky's education history. He described how Kentucky already has one big success under its belt –in the 1980′s they worked collectively to advance education, going from the bottom of US rankings to first and second quartile today. And he filled me in on KERA. For most of the day, when people referred to Kera, I assumed she was on the organizing committee. Justin explained to me that KERA is the Kentucky Education Reform Act, and was enthusiastic about its provisions.
The next morning in Frankfort (after a gorgeous drive up from Lexington), I joined an exceptional group of twenty Kentucky leaders — educators, state officials, social entrepreneurs, businesspeople and philanthropists. The point of the discussion — how can they work collectively to help Kentucky's schools make yet another big leap forward. Included in this group was Carmen Coleman, featured in our last newsletter. Without a doubt, this team in Kentucky is expert and capable of greatness.
Tuesday proved to be a full day. After Frankfort, I headed to Cincinnati, where I met with Judy Peppler, the powerhouse CEO of Knowledgeworks, then onto Columbus for some early exploratory meetings laying the groundwork for future initiatives. Then, off to Cleveland, wrapping up a very long day.
If you want an inspiring look into the future of school, visit Scott Looney and the Hawken School in Cleveland. They are making great progress on so many fronts, and hearing his views on where school is headed gave me goosebumps. Take a few minutes and read his compelling piece on the future of education. I met with Hawken faculty and students throughout the day, including their really inspiring entrepreneurship program, led by Doris Korda. And that night, we had a screening ofMost Likely To Succeed, with a crowd of some 300, and a panel drawing on education leaders across Cleveland — including Erin Frew (Principal, New Tech West, Cleveland Public Schools), Ann Klotz (Head of School, Laurel School), and Alan Rosskamm (Chief Executive Officer, Breakthrough Charter Schools). What was clear was the degree of alignment and commitment across all types of schools for reimagining the school experience, and the sense that it may be easier to move all schools in a region forward instead of just one that inevitably is viewed as the "alternative" school.
Was everything great this week? Well, no. I booked my first flights from Boston to Lexington (stopping in Philadelphia) on US Air. Not my best move. With boarding pass in hand, I headed for security, where the US Air security agent told me I had to check my bag — the same bag I've carried onto planes for years. I showed how it could fit in their little contraption. But he said that their policy has changed and bags this size need to be checked "for the safety of our passengers." So I returned to the counter and paid the luggage fee, comforted in knowing that US Air cares so much about its passengers. Oh, they canceled the flight from Philly to Lexington, a US Air hallmark, and I finally got to Kentucky around midnight. Note to travel agent — no more US Air unless the alternative is walking.
For more check out:
---
Stay in-the-know with all things EdTech and innovations in learning by signing up to receive the weekly Smart Update.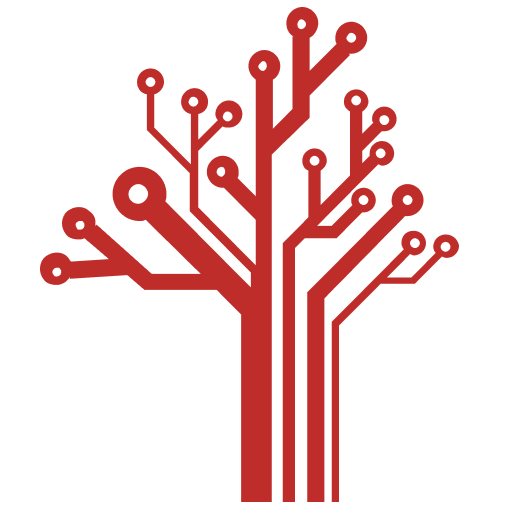 Getting Smart loves its varied and ranging staff of guest contributors. From edleaders, educators and students to business leaders, tech experts and researchers we are committed to finding diverse voices that highlight the cutting edge of learning.