5 Strategies for a Successful Start to the School Year
Key Points
AVID principles can be applied across grade levels and subjects to empower students to meet their goals.

The following five AVID strategies can help you ensure a successful start to the school year for students and educators on your campus.
By: Abby Dorsey
"Back-to-School." Just the phrase alone is enough to trigger stomach butterflies and sleepless nights for some educators. The good news is that returning to the classroom doesn't have to be anxiety-inducing.
"A successful start to the school year is all about going in with the right strategies and mindset," says Denise Wren, Director of Professional Learning and Leadership at AVID Center. AVID provides curriculum, professional learning, and community connection for educators interested in closing the opportunity gap and preparing all students for college, career, and life.
AVID principles can be applied across grade levels and subjects to empower students to meet their goals. Denise Wren has been with the nonprofit for 10 years and understands how important the first moments back to school can be. She served as a middle school and high school principal and assistant superintendent for 30 years in Wichita, Kansas. "You never get a second chance to make a good first impression," Wren explains.
The following five AVID strategies can help you ensure a successful start to the school year for students and educators on your campus.
Start Building Relationships on Day One
Building relationships with students at the start of the school year begins with meeting them where they are—literally!
"Be in the hall and greet them at the door," recommends Wren. "This may seem like a basic gesture, but it shows your students that you are present, engaged, and excited to meet them. This is a great foundation for building relational capacity."
AVID defines relational capacity as the connection among individuals that develops over time when interactions are built on respect, trust, and authenticity.
Establishing trust and respect begins with allowing every student the opportunity to begin the year with a fresh start. "Don't listen to other teachers when it comes to what students may have been like in the past," explains Wren. "Let every student come in to class with a fresh start and recognize their ability to grow and change."
Questions to Ask Yourself
How am I fostering respect, trust, and authenticity in my classroom?
What kind of first impression would I like to make on my students?
How can I better meet my students where they are and get to know them?
Interested in learning about how developing relational capacity affects academic outcomes? Check out our podcast: Relational Capacity to Up the Rigor in Learning.
Show Students What's Possible
Successful educators understand that students can't pursue opportunities or possibilities that they don't know exist. Part of empowering students to become their best selves is showing them what's possible. When students research opportunities, set goals and make choices that support their long-term aspirations, they build opportunity knowledge.
"The process of building opportunity knowledge can start on day one," explains Wren. "In fact, it can begin with the way you set up your classroom and the way you communicate the environment, culture, and systems of your class."
Showing students what's possible can also mean bringing the outside world into the classroom as much as possible. Scheduling guest speakers that reflect diverse college and career experiences is helpful and inspiring for students. Many teachers also plan virtual and in-person college tours to help demystify the college experience and make it more accessible.
Questions to Ask Yourself
How am I showing students what's possible for their futures and giving them opportunity knowledge about college and careers?
How am I bringing the outside world into my classroom?
How can I engage students in exploring opportunities in their community and beyond?
Interested in bringing the wonders of the outside world to your classroom? Explore these resources on virtual field trips: Leverage Virtual Field Trips to Engage Students in Authentic Learning Experiences.
Focus on Empowerment
Students who believe in themselves are more likely to achieve their goals and dreams. Setting a tone that encourages students to take an active role in their learning can be challenging, but it's vital. When students are able to confidently build relationships, persist through obstacles, and tap into their personal and academic skills, they are developing student agency.
"One of the most important ways we can grow student agency is by putting structures and systems in place that allow students to feel safe when advocating for themselves," says Wren. "Sometimes, educators find student feedback threatening and tend to shut it down quickly. I would encourage teachers to think of ways to create a brave safe space for sharing, whether that's setting class ground rules or co-creating a procedure."
Another way to empower students is by fostering a growth mindset. When students trade a fixed mindset for a growth mindset, opportunities multiply and students' confidence increases.
Questions to Ask Yourself
How am I providing space and procedures for students to advocate for themselves?
How am I helping students take ownership of their assignments and responsibilities?
How am I reinforcing a growth mindset in my classroom?
Interested in starting the year in growth mindset mode? Check out AVID's guide: Start the Year by Fostering Your Students' Growth Mindset.
Want to learn more about the power of student agency? Listen to our podcast: Tapping Into Creativity and Choice: Student Agency for Powerful Learning.
Aim High—And Stay There!
We can't expect students to be successful in school if we don't challenge them with curriculum and activities that inspire engagement and deep thinking. AVID helps educators provide learning experiences in which every student is challenged, engaged, and empowered to develop greater ownership of their learning. This begins with rigorous academic goals and expectations, and setting these benchmarks should begin as early in the school year as possible.
"It's not about diversifying the expectations for academic excellence—it's about diversifying the support that each unique student needs in order to succeed," explains Wren. "Every learner has the ability to reach difficult goals or milestones. It's the support that may need to shift based on the student's needs—not the goal or outcome."
Questions to Ask Yourself
Am I challenging my students with lessons and resources that are rigorous and interesting?
Am I communicating my expectations clearly and regularly?
Explore 11 ways to design rigorous and cognitively complex learning experiences for your students: Accelerate Learning by Maintaining Academic Rigor and Cognitive Complexity.
Curious about how tutoring can supercharge your classroom? Check out our latest article on the power of tutoring.
Connect With Other Educators
It's simple, but it's true—educators need other educators! When we come together in support of a common vision, we feel inspired and invigorated, and our ability to serve our students and communities is multiplied. Connecting with other educators on your campus—whether socially or through professional learning—will provide you with the support you need to jumpstart your academic year and see it through successfully.
AVID defines this phenomenon as collective educator agency—when educators take intentional actions based on shared beliefs and trust that, together, they can increase opportunity and measurable success for all students and each other. When collective educator agency develops on campus, the learning environment transforms into one where students are challenged, supported, and provided the tools needed to succeed.
"School leaders and administrators have the potential to play a big role here," says Wren. "It's so important that administrators provide a supportive space for teachers to reach out to one another and focus on common planning. Creating a warm, friendly, open culture where teachers feel safe sharing resources helps everyone on campus thrive."
Questions to Ask Yourself
Do I have a system in place to check in and receive feedback from my fellow educators?
Have I prioritized connecting with other educators through
professional learning?
How can I better or more regularly connect with other educators in
my school or community?
Abby Dorsey is an AVID Specialist.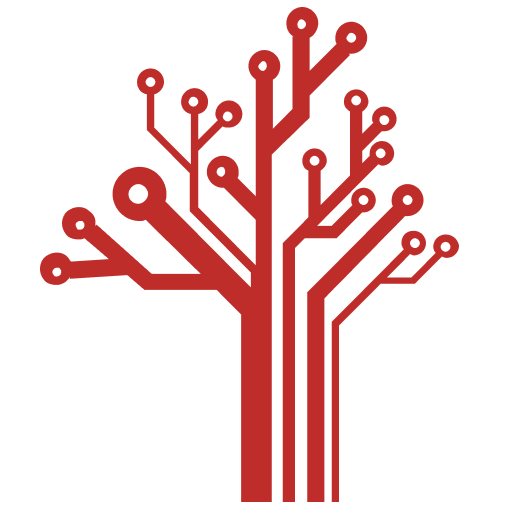 Getting Smart loves its varied and ranging staff of guest contributors. From edleaders, educators and students to business leaders, tech experts and researchers we are committed to finding diverse voices that highlight the cutting edge of learning.