Entrepreneurialism in Education at SXSWedu
Eric Nentrup
There was a hopeful trend in the education/entrepreneurism conversation at SXSWedu: rapid prototyping under friendly scrutiny of qualified community feedback. From sessions to private events, this year saw an escalation towards honest and public solution critiquing with the goal of getting things right with fewer missteps and shorter development cycles. This could translate to more inclusive and universal learning experience design in the hands of teachers, whether it's a school model, curriculum, device, or piece of software. Similarly, this means that teachers trying to instill an entrepreneurial culture in the classroom can draw from these more refined products coming to market.
This optimism, however, is balanced by the nature of the continuous struggle to figure out how children best learn in the established system of American education. Former Secretary of Education and author, William Bennett started his remarks by saying that after nearly thirty years away from education, "The issues and problems remain very much the same." Bennett was at SXSWedu to speak alongside Felix Ortiz, III, founder and CEO of Viridis Learning. Looking to pave over the rough transition from college to career, Ortiz and Bennett laid forth the issues of how higher education has failed the market. Ortiz specifically drew attention to how in the associates vs. bachelor degree offerings, "…talent at the four year level is not the challenge – it's the two year level." His business is yet again proof of how the market will step in and fill that gap.
In addition to Bennett, veteran educator, Jessica Elliott, now a speaker and trainer for The Inspired Guide also notices the superficial "round robin" of this discussion. She said, "So much of the experience we have, even from a young age, is entrepreneurial. We have to be creative, explore, discover, fall down and get back up. The Montessori model has done this for a century."
Citing that a new model might emerge and be more en vogue or might finally provide the platform that accounts for the eccentricities of all members of the learning community is not something Elliott sees as good stewardship. "If we get out of the way, children, young children, and all human beings will experience it," said Elliot. Attendee David Brake of LRNGO, Inc. continued on this thought saying, "In PBL you are seeing people work with each other for the sake of the common good."
This often gets lost in both sides of this conversation about education in general and teaching entrepreneurship in particular—that our models, frameworks, and education technology are promoting a very basic component of human development according to Elliott and Brake. In response, session presenter, R. Scott Blackshire noted that, "We must consider how we might work outside the model to truly help students."
Which is precisely what Matt Candler, Founder and CEO of 4.0 Schools in New Orleans, believes as well. Wearing a blaze orange 4.0 Schools branded headband, Candler took the stage boldly professing that he, "Wishes he could look WITHIN education for true innovation, but can't yet." This is why Candler has instead looked for school-launching wisdom from the microbrewery, Dogfish Head Craft Brew Ales, and their Ralph Waldo Emerson inspired mission and guiding ethos:
"Whoso would be a man, must be a nonconformist. He who would gather immortal palms must not be hindered by the name of goodness, but must explore it if it be goodness. Nothing is at last sacred but the integrity of your own mind. Absolve you to yourself, and you shall have the suffrage of the world." – Ralph Waldo Emerson, Self-Reliance and Other Essays
Candler advised that fellow school-launchers take a look at the brewery founder's book, Brewing up a Business (Sam Calagione) and like Blackshire said, quit drawing from the ideas published within the education field alone. Of course, Candler's referring to those trying to create high-value solutions in what Guy Kawasaki enumerated in his talk as the $1 trillion education market, but the wisdom to go beyond applies to developing instruction with an entrepreneurial bent as well. With regard to developing courses or curriculum to formally teach entrepreneurship, Houser says that, "As teachers, we can't sandbag students. We must look to THEM to discover the best practices of entrepreneurship."
Candler's right about the Emerson quote that Dogfish uses. I just wish he would've followed through with Dogfish's own translation of the quote: "Off-centered ales for off-centered people."
Such thinking doesn't scale well for pleasing stake/shareholders who are accustomed to rapid growth in product sales, total user signups or page-views, and even student enrollment. But in consideration of Sec. Bennett's words that things haven't changed, perhaps it's because we need to recognize that being off-centered isn't just something that needs to be accommodated. In fact, perhaps our business plans, school models, and instruction could benefit from being designed for "off-centered"—for lacking precision or repeatability.
When it comes to the future of our education (business) models—hopefully as early as SXSWedu 2016, we can see even more examples of "off-centered approaches to education for off-centered people."
For more on entrepreneurship in ed, check out: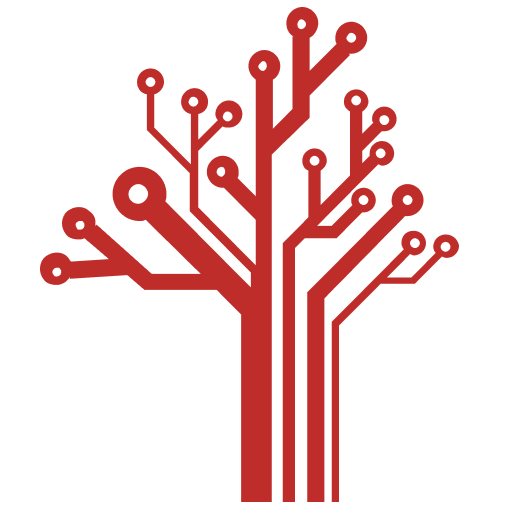 Getting Smart loves its varied and ranging staff of guest contributors. From edleaders, educators and students to business leaders, tech experts and researchers we are committed to finding diverse voices that highlight the cutting edge of learning.