Vacation Education: Family Learning Adventures in DC
By: Jessica Oballo
We packed our bags and headed out for spring break!  But what the kids didn't realize was that it was a learning vacation.  Aren't those the best kinds of trips? When your kids are young, energetic, curious and little explorers, a trip to our nation's capitol is the perfect way to educate our kids without having them realize it!!
There are so many reasons that this type of trip is perfect for my 10 and 5 year old. For one, it is just a good experience.  Yes, it is a little work keeping up with who wants to see what and when.  But for the most part, everywhere you turn there is a lesson to be learned. The monuments are breathtaking – Lincoln, Jefferson Memorial, the Vietnam Veterans Memorial, Arlington Cemetery, The White House and the Washington Monument.  These sights bring up many conversations and history lessons – war, past and present leaders, honoring our heroes and even architecture.  School lessons that can take months or even years to sink in are absorbed immediately by the hands on experience.  If you can feel, see and touch something it makes learning that much more exciting. And playing a little football on the steps of the Lincoln Memorial is always fun.
Kids are creative and their thinking is limitless.  And our nation's capitol is the perfect place to let them explore.  The Smithsonian Institute and its numerous museums are priceless learning vessels.  The National Air and Space Museum with its vast exhibits can keep adults occupied for hours.  But like most kids, my 5 year old quickly spotted the computers around the museum set up so kids can answer questions about the various exhibits.  He was a pro on the topic of planets and had fun realizing how much he is learning in kindergarten.  The Air and Space Museum has a children's section with hands on activities that allow kids to explore a Cessna 150 and an exhibit on How Things Fly.  There are also Discovery Carts, portable interactive carts that encourage informal learning through active looking, discussion, and hands-on activities related to aviation, space exploration, astronomy, and planetary geology.  An IMAX movie or planetarium show may appeal to lots of visitors, as will simulators and an observatory.  So much to do!!
When you have a 10 year old whose interests include: books, art, plants and animals, rocks and minerals, you could spend weeks in DC.  The Library of Congress draws a kid's attention by providing a "Passport to Knowledge" which you can insert at any myLOC station throughout the building.  With this passport you can: plan your visit, explore the library, play Knowledge Quest, and build your own online collection.  Once home, you can continue using the passport to: send digital postcards, explore art and architecture and discover online exhibitions and activities to name a few.  The U.S. Botanic Garden is a plant museum and a living classroom! Not only can you observe plants from around the world, but kids can record their observations in a Family Field Journal which takes them on a quest throughout the museum as they learn about plants and see the amazing gardens.
A rare and valuable moment of the trip was visiting The United States Archive and Records Administration.  The Archives allows us to see and learn about America's most treasured documents – The Declaration of Independence, The United States Constitution and The Bill of Rights.  On display is also one of four surviving originals of the 1297 reissue of Magna Carta. At the Archives Public Vaults you can find original records and interactive exhibits, edit your own documentary about the D-Day Invasion and design a new U.S. seal to name a few of the activities offered. The Boeing Learning Center also provides a ReSource Room (obtain documents featured in exhibits, participate in Archival Adventures and use online resources) and Learning Lab (reach experience for middle school).  My 5th grader is studying the Charters of Freedom in elementary school right now.  In fact, before we left home she was memorizing part of the Declaration of Independence. And while I agree that memorizing parts of The Declaration can be useful, it is the actual visual of these documents in their beautifully guarded cases that she will remember. Standing in a quiet line and reading the history behind the words, squinting to make out signatures and seeing how old and delicate they are makes a lasting impression.
Just as moving was visiting Fords Theatre and Peterson House.  To actually sit in the theatre where our 16th president was shot and then stand at the foot of Lincoln's bed where he took his last breath was moving even for a 10 year old.  The movies, which are played in the theatre offer valuable information, as do the computerized exhibits displaying such things as John Wilkes Booth, escape route from Maryland to Virginia. And if you have a child who likes a challenge like mine does, have them pick up the Junior Park Ranger booklet and fill it out while they are doing the tour.  It earns them the title as an "Honorary Junior Park Ranger" (including an actual swearing in and pin), a badge and a sneak peak into the theatre from an entrance the public doesn't get to use. It's a win/win!
This trip gave us more memories than we could've imagined.  The kids learned a lot, and so did we.  Even if every tour of a museum or landmark meant that we left with a small memento, it was worth it.  Who can leave DC without astronaut ice cream, little civil war soldiers, quartz rocks, and spy museum t-shirts?  The guide said it best as we were touring Arlington National Cemetery and our 5 year old passed him: "Even our youngest visitors are welcome here, because they are our future!" I couldn't agree more.
Jessica Oballo is an education advocate and mother of two children ages 10 and 5 living in Austin, TX. She teaches Spanish at her children's school and volunteers in several community organizations.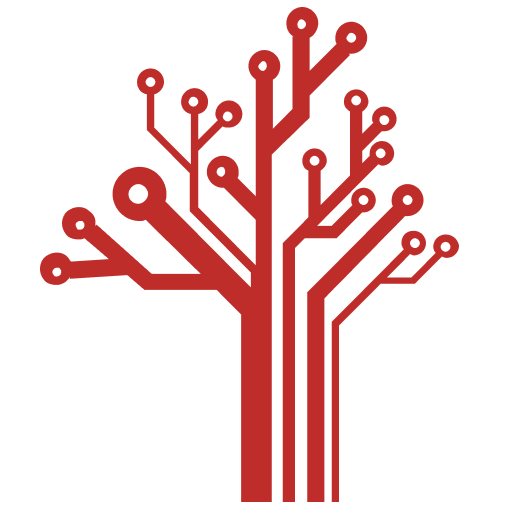 Getting Smart loves its varied and ranging staff of guest contributors. From edleaders, educators and students to business leaders, tech experts and researchers we are committed to finding diverse voices that highlight the cutting edge of learning.