Moving America Forward: Tech Tools for 100 Million "Offline" Americans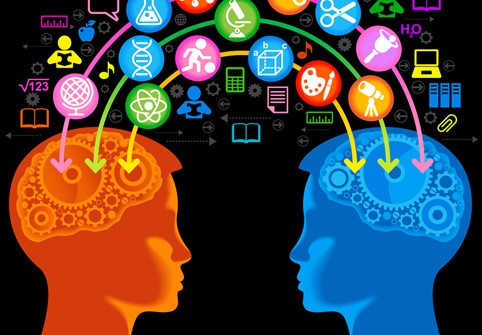 Guest Post by Zach Leverenz, CEO of Connect2Compete
Today marks the launch "EveryoneOn," a national public awareness campaign powered by nonprofit Connect2Compete (C2C) that aims to bring digital literacy and Internet access to all Americans. Once considered nice but non-essential. access to Internet and technology is now critical to closing the opportunity divide in the United States. Still, 100 million Americans go without an Internet connection at home according to Pew, and it is estimated that nearly 62M do not use the Internet at all. Unconnected Americans, disproportionately low-income, risk becoming increasingly isolated in today's job market, where 77% of all jobs will require basic digital skills by the end of the decade, and already 80% of all job listings by Fortune 500 companies are found online.
Our education system is also feeling the pain of the nation's deepening digital inequities. There is now a widespread alignment among educators on the essential role of technology in achieving significant improvements in student learning, yet without home connectivity for all students the current investments in digital classrooms and connected learning will be limited. Nearly 80% of teachers report assigning Internet-based homework, but often find themselves in the untenable position of either leaving the students without home Internet behind or holding back the other "connected" students.  In another recent Pew study,  teachers of the lowest income students are more than twice as likely as teachers of the highest income students to say that students' lack of access to digital technologies is a "major challenge" to incorporating more digital tools into their teaching.
During a program pilot last fall in Macon, GA, we witnessed the cost of digital exclusion on education through personal encounters with students in 21 Bibb County Schools. We met Darriale Bradley, a senior from Southwest High, who talked about her evening trips with her mother to the WiFi zone of a McDonald's parking lot, where she would  work in the car to complete school assignments and research college opportunities. The pilot, in partnership with the Knight Foundation and Cox Communications, helped Darialle get a home Internet connection. A local news team captured Darriale's first moments firing up the connection at home (view it here).  "Fireworks cracked!" she said, "Words cannot describe how happy I was."
Today, in partnership with the Ad Council and over 70 partners nationwide, we take the first step by launching EveryoneOn to promote the importance of digital literacy in improving the correlated social outcomes for education, jobs, health, and civic engagement and connecting Americans to over 23,000 libraries and centers offering free basic digital training.  Today we also roll out a new national partnership with FreedomPop, a wireless Internet company backed by co-founder of Skype, to make free and discounted 4G home Internet available to over 87 million qualified Americans. We will also begin accepting the registration of nonprofit and public partner organizations who by definition serve the same core constituency of low-income Americans that remain most excluded from the digital opportunity. More information on these opportunities can be found at www.Connect2Compete.org.
With ubiquitous coverage, dropping costs, and unprecedented public-private alignment, the digital divide in America today is solvable, but a solution will require bold action and collective will. With 10 years of experience in the social sector, I bring to this mission a high-level of fatigue for traditional nonprofit approaches. Pursuing impact against massive national problems one organization at a time – a persistent problem perpetuated both by "super hero" social entrepreneurs and foundations still most comfortable investing in local direct-service programs and defining "scale" through incremental replication. While this approach may be exactly right in addressing certain issues, when a three-year, 5X increase in impact means growing one' reach from 100 to 500 people or even 5,000 to 25,000 people, the needle has moved very little on a 100 million person problem. Through our collective impact model and shared-value framework, we are aggregating and leveraging national cross-sector, cross-system partnerships designed for immediate impact at scale. Our goal to connect 30 million Americans in the next 3 years reflects both the urgency of the issue and the immense opportunity we now have to build a more just and prosperous future for all Americans.
Low/No-Cost Internet Access – Through partnerships with local Internet providers, like Freedom Pop, Comcast and Cox Communications, C2C will connect millions of low-income individuals with programs that offer free and low-cost Internet services. Currently there are approximately 100 million Americans who do not have a broadband connection at home, and 62 million Americans who do not use the Internet at all. Providing low or no-cost internet will ensure that ALL Americans have access to the online tools they need to further their education.
Affordable Computers – Through national partnerships with leading hardware and software providers, including GoodPC and Comcast Internet Essential, C2C will offer new and refurbished computers that will be available for purchase for less than $200 through partners such as Good PC. Having access to desktops and laptops will ensure that Americans have the ability to build computer skills for their academic and economic futures.
Digital Skills Training – More than 23,000 libraries and training centers will now offer access to digital literacy programs. These programs are a result of C2C's nationwide network of partners and will enable people across the country to learn basic computer skills such as how to navigate the web and take actions online like preparing and uploading an online resume, or processing a basic Internet transaction.
Zach Leverenz is the CEO of Connect2Compete (C2C), a national nonprofit that aims to eliminate the digital divide by making high-speed, low-cost Internet, computers, and free digital literacy accessible to all unconnected Americans. C2C aims to leverage the democratizing power of the Internet to provide opportunity to all Americans – regardless of age, race, geography, income, or education level. Zach serves on the Board of Directors at MEET, a MIT-based technology and social justice organization, and received a B.A. from Dickinson College and Ed.M from Harvard University.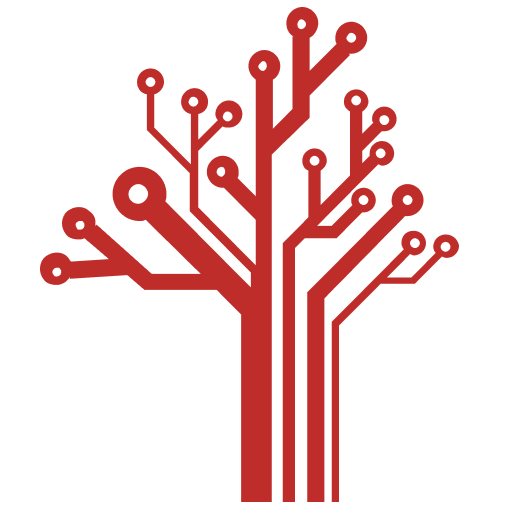 Getting Smart loves its varied and ranging staff of guest contributors. From edleaders, educators and students to business leaders, tech experts and researchers we are committed to finding diverse voices that highlight the cutting edge of learning.