The Tide That Binds: Learning from Experience at HBCU's
Key Points
HBCUs make up only 3 percent of America's colleges and universities.

However, they produce nearly 20% of all African American graduates and 25% of African American graduates in the STEM fields of science, technology, engineering, and math.

More investment in experiential learning programs for African American students can ensure equity and access to the future workforce.
By the end of 2022, it's projected that 11 million job openings will go unfilled because they lack qualified applicants. 4% of all US workers will be millennials in ten years. According to a recent article in American Progress, "Black, Latinx, and Indigenous peoples are currently underrepresented in high-wage jobs but overrepresented in low-wage work and among the unemployed." This is especially important because the number of low-wage workers who are essential to the service industry and are out of work has gone up by a lot during the coronavirus pandemic. To change this, colleges and universities need to do a better job of preparing African American students for work. This means giving them the training they need to get good credentials that lead to good jobs with good pay and putting them in the right internships and apprenticeships to learn on the job.
Historically black colleges and universities (HBCUs) are helping this group of students get ready for work in a big way! Before the Civil War, education for African Americans was illegal in most Southern states and often discouraged in Northern states. As a result, there were only a few African American colleges: Cheyney University, which was founded in 1837, the University of the District of Columbia, which was founded in 1851, Lincoln University, which was founded in 1854, and Wilberforce University, which was founded in 1856. At these colleges and universities, hands-on learning has been around for a long time!
Booker T. Washington, a leader and teacher at what is now Tuskegee University and used to be called Tuskegee Institute, was a big part of making this history. In 1858 or 1859, Booker T. Washington was born as a slave on a farm in West Virginia. Washington cared more about what you learned in high school than what you learned in elementary school. The most important thing he did was teach his students how to take care of themselves. "I wanted to teach the students who came to Tuskegee how to live and make a living, so that when they graduated, they could go back to their homes and build up the places they came from and use the land and the people to their fullest potential," Washington wrote. Washington hoped that if the poor shared what they knew, they could help each other and themselves. This would lead to economic success and a better feeling of well-being.
Booker T. Washington and Hands-On Learning:
Even though some people did not agree with Washington's support for industrial education and hands-on learning, he saw it as a necessary step toward helping his race. His focus on the importance of an industrial education did not mean that he did not think African Americans could learn other things. Washington thought that there were many more useful or important things to teach than the things that his opponents wanted him to teach. Washington writes, "One man can go into a town ready to give the people there an analysis of Greek sentences." "At the time, the community might not be ready for or feel the need for Greek analysis, but it might need bricks, houses, and wagons." Washington thought that African Americans needed to have the skills and knowledge that industrial education gave them.
Washington put more emphasis on doing the job than on theories or vague ideas. He thought that if African Americans got training, they would become important to the economy and White Americans would let them in. Washington thought that racism in the South was so ingrained that demanding social equality right away would not work. The goal of his school was to teach Black people the skills that would help them the most.
Experiential Learning at HBCUs

:

HBCUs are often praised for their diverse and inclusive educational experiences, low tuition, scholarship opportunities, unique programs, and supportive environments for underserved communities. HBCUs should also be praised for their efforts to give students experiential education. There are more than 100 HBCUs in the United States, and each one offers a different education. Whether you want to study business, STEM, social sciences, or the arts, you can find an HBCU that will help you reach your goals.

Over the years, HBCUs have stayed committed to helping African American students find educational and career opportunities. A 2019 report says that these colleges were a "safe haven" for African American students when racial tensions were high at other colleges.

HBCUs also continue to play an important role in giving African American students access to degrees in science, technology, engineering, and math (STEM) and giving them the confidence to go on to get higher degrees. "HBCUs make up only 3 percent of America's colleges and universities, but they produce nearly 20% of all African American graduates and 25% of African American graduates in the STEM fields of science, technology, engineering, and math," Dr. Michael Lomax, president, and CEO of the United Nations Children's Fund (UNCF) writes in a 2015 article. "These are the key industries of the future, so it's important that African Americans do well in these fields."
Many companies have said in public that they want to hire graduates from HBCUs. In 2017, Congresswoman Alma Adams started the HBCU Partnership Challenge. Under this challenge, companies promise to make their workplaces more diverse and give graduates of HBCUs more opportunities. Top companies like Dell, Microsoft, Amazon, JP Morgan Chase, and others have accepted the challenge.
The Power of Internships and Future Workforce Development:
The 2018 Future Workforce study shows only four out 10 current college students feel prepared for future careers. The HBCU First initiative is a great example of how HBCUs continue to be on the forefront of hands-on learning and the development of the future workforce. The HBCU Experiential Learning Framework is a model for building the skills of young African Americans. It helps students (1) move from college to a career and (2) close the gap between learning and doing.
The HBCU Experiential Framework is driven by several student-led internship programs, such as:
The HBCU Talent Consortium – helps industry leaders build relationships with diverse, Day-One-Ready, Black talent.
The HBCU Leadership Incubator – is a hands-on, 11-week leadership development program helping Black college students bridge the gap between classroom learning and business-world doing. Each "Lead" gains leadership knowledge by developing and managing an HBCU First program & team. This paid virtual program is open to full-time HBCU students.
The HBCU Near-Peer Mentoring Program –

is a 10-week internship helping Black youth navigate the college-to-career journey. "Focusing on social-emotional resilience, students attending America's 100+ HBCUs pair up to develop a playbook for college-to-career success."
HBCU Equity –

is a student-led, primary research program. The charge is to better understand the socio-academic drivers of America's Black youth.
The HBCU Exploratory Program – helps college-bound Black youth navigate the high-school-to-college journey. HBCU Student Advocates lead choice-focused talks & workshops addressing self-discovery, college & career choice, and the HBCU opportunity.
The HBCU Youth Social Entrepreneurship (YSE) STEM – is an experiential learning program for Black K-12 students. Its charge is to foster a social entrepreneur mindset through STEM skill proficiency.

HBCU Beats

– is a commercial music production program for HBCU students, through this 10-week internship program, talented student producers hone their skills and gain backdoor access to commercial music projects.
More investment in experiential learning programs for African American students can ensure equity and access to the future workforce. In my upcoming book, The Booker T. Blueprint: Experiential Learning in the Jim Crow South, I will provide more information about the history, tradition, and implementation of experiential learning at HBCUs in the Jim Crow South and the leadership and vision of Booker T. Washington on industrial education.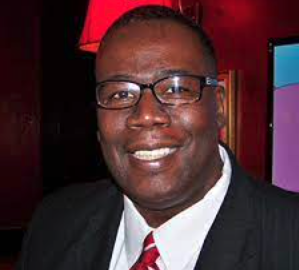 Antonio B. Boyd, Ed.D. serves as President and CEO of the Think Tank Consulting Group, LLC. A national management, development, and public affairs company specializing in the education, non-profit, government and public health sectors.