Getting Smart Podcast | HigherEd Reinvented: Minerva Goes Global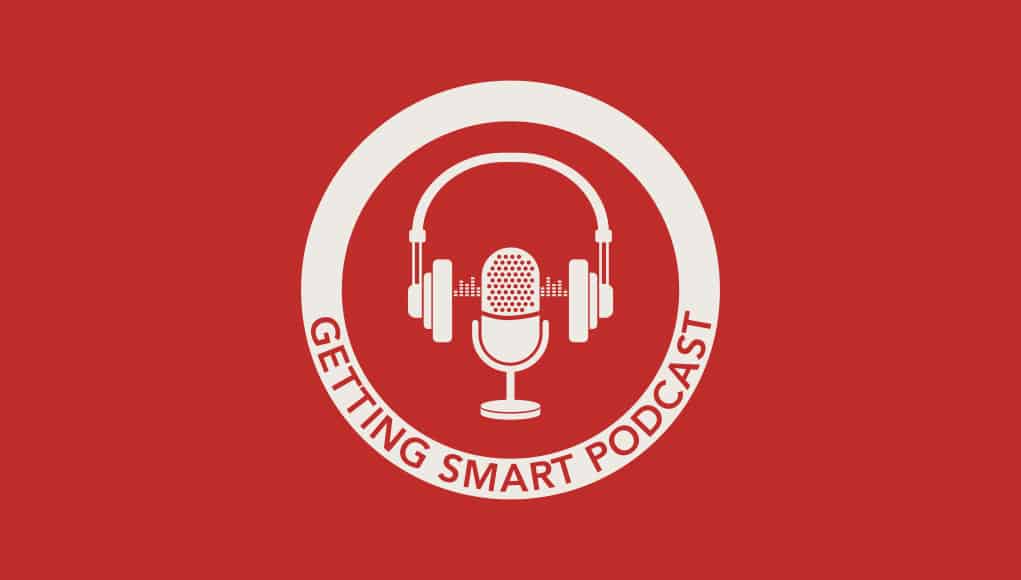 Minerva is the most selective college you've never heard of. Over 20,000 applicants from 160 countries just applied for the third cohort. About 2% will be accepted for first-year studies in San Francisco beginning in the fall. The innovative undergraduate program combines four years of world travel with rigorous, interdisciplinary study.
We recently caught up with CEO and founder Ben Nelson to learn more for the Getting Smart podcast:
Podcast Highlights
After a decade at photo sharing startup Snapfish, Ben Nelson set out to launch the university of the future. "We went back to principles of liberal arts education and developed a set of frameworks for making decisions of consequence," said Nelson.
Applicant achievements are considered against an admissions standard with no consideration for their country of origin or family wealth. The process yields rich economic diversity with about three-quarters of the students not from the U.S.
Rather than sitting through information dissemination courses, first-year students take four Cornerstone courses designed to developing the habits of mind and foundational concepts: thinking critically, thinking creatively, communicating effectively and interacting effectively.
The Formal Analyses course, for example, sits within Computational Sciences and includes a unit on inductive logic–a critical thinking competency. The unit opens with a discussion of cloning, then artificial intelligence, global pandemics and whether money makes people happy. To boost transferability, inductive logic is applied to biology, computer science, public health and psychology.
Coding in Python is an entrance requirement, and incoming students find a way to learn it before coming to campus.
Minerva classes are held on an online-based Active Learning Forum, where students participate and connect in small seminars on this platform and the often referred to 120 habits and competencies are developed. Cameras view students and professors at all times to ensure that everyone is engaged, but students are really the focal point of each seminar.
"We want students to understand how the world works in the real sense," said Nelson. Students can live in San Francisco for the first year. There is a residence hall but no campus, and students shop at local stores and work out in local gyms.
Second-year students pick one of five majors (below) and within each major are six concentrations with more specialized focus within each field. Third-year students then develop a concentration and begin their capstone project. Fourth-year students complete a self-directed capstone and take two tutorial courses and a final elective.
The sophomore class spent their first semester at the Minerva residence in Berlin, Germany, and is currently in Buenos Aires. They will then go on to complete the rest of their undergraduate program in London, Seoul, Taipei and Hyderabad.
The second class, now studying in San Francisco, is 160 students. The next class may be a bit larger, but it depends on how many meet the rigorous admissions requirements.
Given the uncertainty about class size, "We're getting good at just-in-time growth," said Nelson. They have plans for scaling housing and staffing as necessary. And there's no problem hiring–faculty positions are even more oversubscribed than student slots.
"The biggest pedagogical advance is the ability to provide one to one tutorial education at seminar scale," said Nelson.
Minerva's Professional Development Agency is made up of a team that operates more like a Hollywood talent agency than a traditional college career services office. From the moment students arrive at Minerva, they have the opportunity to work one-on-one with coaches, job placement specialists and personal branding experts through The Agency.
Minerva is piloting a 20 month remote Master of Science in Applied Analyses and Decision Making. Members of the pilot class are a wonderfully diverse group of individuals, interacting in and outside of class from locations around the globe and pursuing professional careers in a variety of fields.
On building a world-class institution of higher learning, Nelson has found a surprising number of parallels to building a great business. At the top of the list is the demand of other institutions to learn lessons from what you've built.
The Minerva team is looking for ways to share what they are learning including writing a book (due out later this year) on what it takes to run a new kind of education system.
For more, see:
---
Stay in-the-know with all things EdTech and innovations in learning by signing up to receive the weekly Smart Update.
Tom Vander Ark is the CEO of Getting Smart. He has written or co-authored more than 50 books and papers including Getting Smart, Smart Cities, Smart Parents, Better Together, The Power of Place and Difference Making. He served as a public school superintendent and the first Executive Director of Education for the Bill & Melinda Gates Foundation.