Getting Smart Podcast | How Networks Make The World Better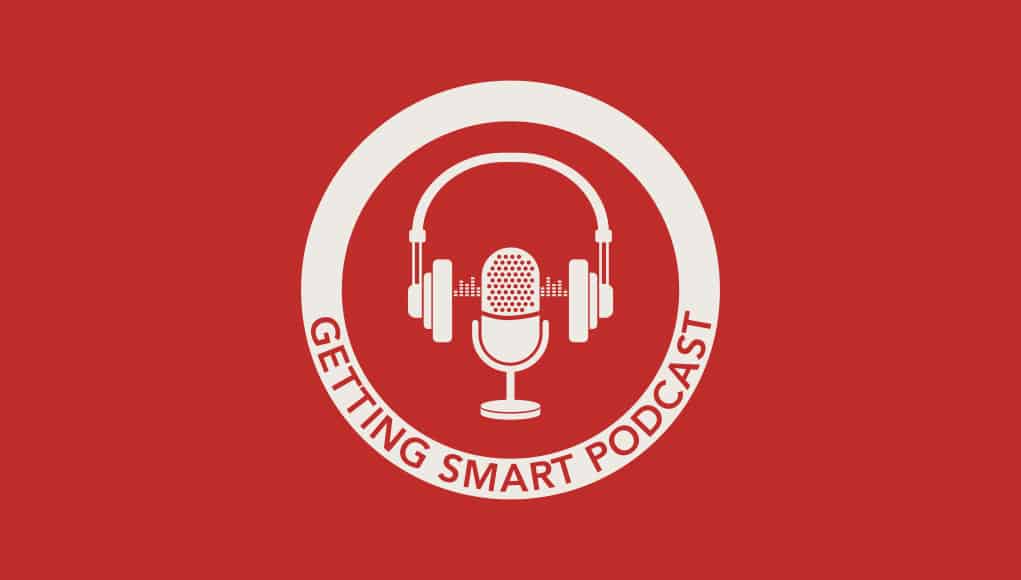 "You've got to keep asserting the complexity and the originality of life, and the multiplicity of it, and the facets of it."
~ Toni Morrison
"So much of the work [we do] around supporting social change efforts is about acknowledging the real complexity when we're talking about social change. Which is both difficult but I also think beautiful in terms of looking at the diversity, the complexity, the intricacy of life," said Curtis Ogden (@curtisogden).
Podcast Highlights
Curtis Ogden grew up in Flint, Michigan, where race and class struggles were evident, where industrial decline met a resilient population and where the words of Dr. Martin Luther King, Toni Morrison and Alice Walker were an inspiration.
As a Senior Associate at the Interaction Institute for Social Change (IISC), a 25-year-old Boston nonprofit, Curtis works with change leaders to build collaborative capacity. A progressive force for change, IISC focus on power dynamics, sees networks as units of change and views love as the power for social transformation.
"We learn and innovate through networks," said Ogden. Whether formal or informal, it's the quality of immediate connections that matters. "Connection changes what's connected," added Ogden. Powerful networks create access, understanding and adaptability.
Curtis sees networks as part of the education solution. As our understanding of human organizations deepens, Ogden says, "We're leaving behind our obsession with control and prediction. We're leaving the autonomous heroic individual leader and beginning to see the value of interdependence, interactive competence."
Education Networks
There is a 20-year history of managed (e.g., Aspire and KIPP) and voluntary networks (New Tech and EL) making a big contribution to U.S. education.
Ogden supported the development of early school networks (like Democracy Prep) while working with Linda Brown at Building Excellent Schools. He appreciates the equity driven instincts of "Centralized networks, dominated by a hub," but thinks many become rigid and closed. He finds that effectiveness is "never purely about hierarchy" and is more complicated than more and less structure.
We live and work and increasingly learn on platforms. Sangeet Choudary, author of Platform Revolution (listen to our podcast with him) claims that platforms scale efficiently, unlock new sources of value, create feedback loops, and bring users inside the business.
Ogden sees platforms as a type of network and appreciated the potential to increase access, support self-directed learning. But, he notes, the flip side is that platforms may cater to some not others. Platforms beg the questions "for whom, by whom?" They should include multiple modalities to support diversity and inclusivity.
Platforms should increase, not decrease, collaboration according to Ogden. He points to Jane Hart (@C4LPT), advocate for social learning, who suggests community building should be 90% about people and 10% about technology.
Regenerative Networks
A current passion for Ogden is regenerative networks, a subject he studies with Dr. Sally Goerner at the Research Alliance for Regenerative Economics. Healthy living systems–from agriculture to social systems–are resilient systems that renew themselves. How would a regenerative network of schools act? Ogden points to three practices:
They create connectivity by building more triangular connections and meshes;
They promote greater abundance by being generous and proactive about sharing lessons and capacity; and
They are transparent and vulnerable, asking for help when and where they need it.
These regenerative practices require an intentional and transparent culture–one that encourages generosity, reciprocity and stewardship. "Networks, or webs, are core to living systems," said Ogden. "Thinking and looking through a network lens can help people to understand the patterns and quality of connection that either make life possible and enable liveliness or threaten life and livelihood."
For more, see:
---
Stay in-the-know with all things EdTech and innovations in learning by signing up to receive the weekly Smart Update.
Tom Vander Ark is the CEO of Getting Smart. He has written or co-authored more than 50 books and papers including Getting Smart, Smart Cities, Smart Parents, Better Together, The Power of Place and Difference Making. He served as a public school superintendent and the first Executive Director of Education for the Bill & Melinda Gates Foundation.