From the State House to the Classroom: How Policymakers Can Help Bring Competency-Based Education Into Reality
Key Points
The importance of investing in adult development to support innovative pilot programs, or any transformation effort, cannot be overstated. 

Thoughtful pilot program design, reimagined state-level roles, and unparalleled levels of partnership to help maximize the potential for real transformation results in a learner-centered approach.
By: Antonia Rudenstine
What has been described as a "monumental remake" of public education in Wyoming is now underway–and it's a transformation journey to watch.
In April, Wyoming's top state education leaders announced a joint commitment to support a competency-based approach to transforming teaching and learning across the state–an exciting development for advocates of competency-based education. Just weeks later, the "Wyoming's Future of Learning" collaborative formalized a remarkable partnership among these key leaders, and announced the launch of its first pilot programs.
Wyoming's decision to leverage a competency-based approach to support its transformation efforts reflects a national milestone: it is now true that every state in the nation allows competency-based learning in some form as an alternative to time-based advancement.
What is also noteworthy is its particular approach to leading transformation–one that places it in a very select group of states.
Here are three stand-out features to celebrate in Wyoming's approach that make it a promising transformation journey to follow.
Wyoming's state education leaders are modeling the power and possibility of aligned partnerships in unprecedented ways.
The Wyoming Future of Learning collaborative is an alliance among highly influential educational leaders that is simply unheard of. Can you recall a time when the governor, superintendent, state board of education, and university leaders all signed on to a shared vision for transformation, and then organized programming and resources to move it forward collaboratively? In a remarkable signal of commitment to making the education system better for young people and their families and communities, Governor Mark Gordon, Superintendent Megan Degenfelder and the Wyoming Department of Education, the State Board of Education, and the University of Wyoming College of Education have all announced their commitment to work collaboratively to support student-centered innovations across the state. This collaboration represents a powerful opportunity for accelerating transformation and streamlining policy changes that stand for what's best for young people.
Wyoming state leaders are reimagining their own role in the transformation effort, replacing top-down accountability models for an approach that focuses on learning alongside educators.
Rather than leading with mandates or major policy changes, Wyoming's education leaders are positioning themselves as learners alongside practitioners, resourcing pilot programs to help determine the most effective approaches to supporting student centered learning. In effect, they're creating learning and feedback loops among practitioners–a strategic move that will help ensure future policy decisions are not abstractions or largely anecdote-driven decisions, but decisions informed by on-the-ground realities and local knowledge.
There are other noteworthy state leaders who have also taken a learning partnership approach to engaging practitioners. One such example comes from reDesign's work with South Carolina's Department of Education. Under the leadership of Stephanie DiStasio, Director of Personalized Learning, the state facilitated multiple user feedback cycles with "early adopter" teachers to improve the newly developed competency framework. DiStasio also gathered routine input from school and district leaders on how to address barriers to implementation, which then informed new opportunities for educators to capitalize on policy flexibilities and access a robust array of professional learning offerings.
Wyoming's pilot programs are poised to support high levels of engagement and meaningful learning, by design.
Pilot programs can be an exciting way to foster engagement, learning, and innovation–but not all pilot programs are equal. Model design matters very much. Wyoming has strategically identified four focus areas for its pilot programs–Competency-Based Learning, Flexible Pathways, Personalized Learning, and Student Choice– all in response to community voices advocating for student-centered approaches. Arguably, when investing at the state level in ground-up innovation, establishing a clear focus doesn't limit innovation; rather, it provides the participating learning community with clarity and a shared overall direction that can support prioritization and real-time decision-making. It also provides a simple, pre-determined framework for capturing and codifying learning. This is another noteworthy strength of the Wyoming pilot programs: its proactive plan to invest in both adult learning and institutional learning. The governor's office has announced that state-sponsored professional learning will be provided to participating districts, and the Wyoming School-University Partnership, made up of school districts, community colleges, the University of Wyoming, and others, will serve as a hub for sharing their work and learning.
The importance of investing in adult development to support innovative pilot programs, or any transformation effort, cannot be overstated. Consider the pilot program currently sponsored by the state department of education in Massachusetts. The focus: How to reimagine grading and advancement policies. The partnerships: State department leaders, participating schools, higher education institutions, policy and research stakeholders, and design and capacity-building partners. The adult learning approach: Embedded school leadership coaching, policy and practice redesign support, teacher coaching to support shifts in practice that are essential to the new policies (e.g., When introducing a new policy related to revision, make sure instructional practices around feedback are clear, evidence-based, and implemented effectively), and opportunities for cross-pollination among schools to learn from their diverse models of implementation, while working from a shared roadmap for rethinking grading. Policy change implicates practice. Redesigning policies without investments in adult learning is like showing up for a marathon without training. 
When we put it all together–thoughtful pilot program design, reimagined state-level roles, unparalleled levels of partnership to help maximize the potential for real transformation–we see a clear message from Wyoming: This enterprise is fundamentally about learners and learning, nothing less. From the state house to the classroom, Wyoming educators are leading a transformation journey to watch, as they truly center their efforts on what's best for young people. They deserve nothing less.
Antonia Rudenstine is the founder and creative director of reDesign, an education design and consulting organization with deep expertise in change leadership and strategy, curriculum and assessment design, competency-based learning, and pedagogy.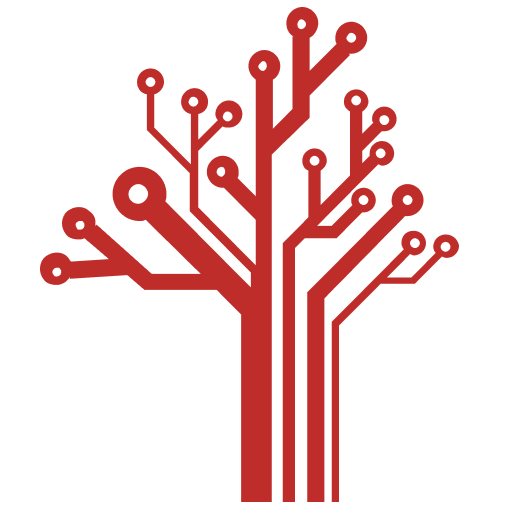 Getting Smart loves its varied and ranging staff of guest contributors. From edleaders, educators and students to business leaders, tech experts and researchers we are committed to finding diverse voices that highlight the cutting edge of learning.