Eight Is Enough: Combating Youth Homelessness
Key Points
Youth who face homelessness also face numerous educational barriers. 

However, when a young person loses their housing, a school can offer stability, affirmation, and hope.
One in ten young adults ages 18–25 experience some form of homelessness in a year. The trauma of homelessness has many impacts on a young person's life. Homelessness for youth can look like sleeping in a hotel or a park, in a car, or in a dangerous and life-threatening shelter with other people.
Youth who face homelessness also face numerous educational barriers. However, when a young person loses their housing, a school can offer stability, affirmation, and hope. Community service providers are critical in connecting houseless youth to schools and providing wraparound services to improve attendance and academic success. Wraparound services are provided in my community by excellent community support programs such as Family Promise, the Alston Wilkes Society, and the United Way.
Programs
Family Promise: operates the Tomorrow's Promise Opportunity Center, which supports students who are part of families with stability issues with enrichment activities, including athletics, music, and art.
Alston Wilkes Society: A Youth Home that services male youth aged 11-21 offers 24-hour supervised care, and individual, group, and family therapy sessions. Many of the young men attend school locally and have trade programs and technical school or college placement upon obtaining a GED or High School Diploma.
The United Way: MIRCI'S Youth Drop-in Center is an outreach center open daily from 8 am – 5 pm for showers, meals, and case management help. The program serves youth ages 17-24.
Aniyah's Story
Steve Ware is the Founder and CEO of the Game Changers program at Rivers Edge Retreat in Columbia, South Carolina. The Retreat holds a kid's camp that provides free or reduced lunch to underprivileged children and youth in Columbia and Lexington, South Carolina.
In the video "Eight is Enough," Steve reflects on meeting Aniyah Strong in his summer program and asking her about who inspires her in life. As a member of his Young Future Leaders Program, Aniyah responded, "her brothers and sisters and her mother." Steve talks about the interactions between the siblings and the level of love, respect, and discipline they all showed as students and program participants. When Steve asked Aniyah about the situation with her parents, he discovered that the family had lived in a hotel room for the last two years. Six kids living with their mom and no dad who was abusive when he was around is hard, but the Strong family perseveres. A single mom watching six kids sleep in one pull-out bed for four years is also difficult. Aniyah's dad died tragically by suicide.
When you pull back the blinds and investigate the lives of these students, you find a lot of traumas. "The Strong family does everything they can to help themselves," says Steve Ware, but programs like Game Changers at the Rivers Edge Retreat help these students thrive. Eight is Enough was created by a supportive wrap-around school/community-based program. The Game Changers program has since found the Strong family a three-bedroom, two-bathroom residence. The program was also able to provide furniture for the residents.
For youth to be successful, they must feel secure at home. We must continue to combat youth homelessness.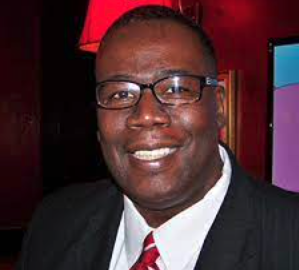 Antonio B. Boyd, Ed.D. serves as President and CEO of the Think Tank Consulting Group, LLC. A national management, development, and public affairs company specializing in the education, non-profit, government and public health sectors.