Separate and Not Equal: Disrupting Pathway Tracks in the Post Pandemic Era
Key Points
We must unpack structures and systems that promote inequities.

Learning organizations must become agile, iterative practices for newly designed pathways, and experimentation to scale promising systems rooted in data.
By: Michael T. Conner
As I continue to reflect upon Black History Month and how it highlights the decorated contributions of African Americans in the United States, I think about key threads within our American history. I think about Black and Latino students in education and how we must unpack structures and systems that promote inequities.
The current construct of the education model in the context of "high school pathways" exacerbate disparities that existed before COVID-19. This reminds of the landmark case of Plessy vs. Ferguson – Separate, but Equal. The decision upheld a Louisiana law that allowed separate areas for African Americans and their Angelo-Saxon counterparts. The notion of "Separate, but Equal" was leveraged in all facets of American life and profoundly reflected in the education sector. It was in 1872 where Fredrick Douglass wrote in the New National Era Newspaper that the "Negro want mixed schools because we want away with a system that exalts one class and debases another." The contrasting chasm against this terrain of racism continued until 1954 – Brown vs. Board of Education landmark Supreme Court decision ended "separate but equal" status where "racial segregation" in schools was finally deemed unconstitutional.
Since 1954, our federal government, state, and local education agencies have adopted legislation to ensure schools in the United States are not segregated by race or ability. For this blog, I will highlight traditional pathways in education – "Before COVID-19 Pathways of Poverty" that perpetuates "separate but equal" in high school verticals of the education ecosystem.
Pathways of Poverty
The word "pathway" in education has taken the definition of preparing students for either a college or career pathology. Ed Trust in 2020 challenged the current articulation of "pathways in education" as it pertains to Black and Latino students. According to the data compiled by Ed Trust, Black and Latino students did not have equitable access to advanced courses that would prepare them for college and/or career pathways. For example, Black students account for 15% of the high population in public education, but only 9% enroll in at least one or more advanced placement courses. Latino students represent nearly a quarter of public education, but only 21% of students are enrolled in advanced placement courses. A sobering data implication for the initial stage of the AC-Stage of Education is less than 40% of Black and Brown high school students as a cumulative population are advancing through advanced courses of rigor when they represent roughly 50% of our student demographics. These interfaced and siloed data metrics underscore a harsh reality – our students are separate and not equal in the existing Jeffersonian Model of Education.
These analytical aggregates unveil the systemic barriers that are cultural tenets we must interrogate in the post pandemic era. Culture, expectations, resource allocation, and the courage to challenge the status quo. During this necessary shift you will have to be intentional, bold, and unapologetic to design for your most important customers. A new pathway for Generation Z and Generation Alpha.
Pathways of Excellence for All
The formative years after COVID-19 should present provocative discussions targeting various systems in the education sector. Based on current data trends regarding high school pathways, it would be educational malfeasance if we did not engage in divergent discussions underscoring excellence in the context of career readiness for Delta 2030. The Plessy vs. Ferguson legislative decision changed the structural frames of education despite the reversal decision of Brown vs Board of Education in 1954. Yes, there are noted policy advances since 1954, but sustained dialogue on how we can continuously be iterative is needed to change the current delineation of high school pathways. The demands are prescribed in the Excellence Loop – creating personalized access to meet the new economy for ALL.
Pathways of Prosperity: A Look through the Disruptive Excellence Framework
We learned during COVID-19 that learning organizations must become agile, iterative practices for newly designed pathways, and experimentation to scale promising systems rooted in data. Adopting this process will create Pathways of Prosperity. The word "prosperity" interjected into the educational vernacular in the context of "pathways" means systemically deconstructing historical high school structural barriers and creating new "pathways" grounded in the Disruptive Excellence Framework. Creative tension will occur within the learning organization; however, this is natural when the Disruptive Effect is being underscored. The synergy of innovation and excellence working in an analogous manner to create prosperity for ALL.
Michael T. Conner, Ed.D., is the CEO/Founder of Agile Evolutionary Group, Corp., Pathways Fellows for Getting Smart, and former Superintendent of Schools. He is the creator of the Disruptive Excellence Framework and author of Intentional, Bold, and Unapologetic: A Guide in Transforming Schools in the AC-Stage of Education.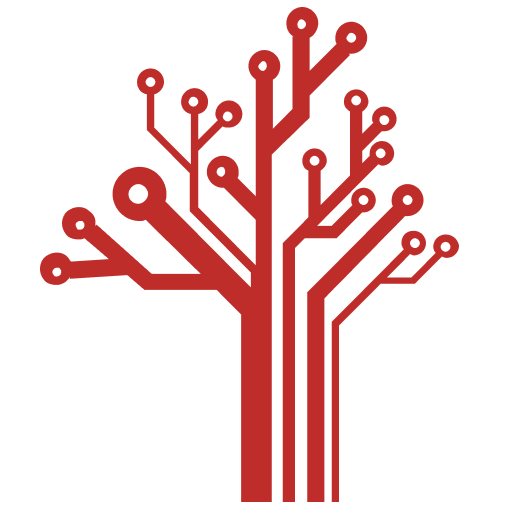 Getting Smart loves its varied and ranging staff of guest contributors. From edleaders, educators and students to business leaders, tech experts and researchers we are committed to finding diverse voices that highlight the cutting edge of learning.