Three Keys to Making Game-Based Learning Student-Centered
Key Points
There is a wide array of resources available that support learning through digital games and established approaches for integrating games into the school curriculum. 

Some fit easily into existing teaching practices and have seen widespread adoption, including platforms like Kahoot!
By: Louisa Rosenheck
Looking ahead to the needs of our ever-changing future, one of the key ways teachers can equip their students is to give them more agency and engage them in new ways. We already saw this need before the COVID-19 pandemic, but it has become even more urgent now.
During the shift to remote learning, aspects of our education system that were outdated and inequitable came to light. Meanwhile, some students actually thrived because certain stressors were removed and they gained some autonomy over how they were learning. Still, this time hasn't been easy for anyone, and children especially had so many important things in their lives taken away from them, which can lead to feeling a loss of control that can be very scary. Now back in school buildings, teachers have a chance to empower learners and give back some control, translating that practiced independence into a student-centered experience for all learners.
One powerful way to achieve this is through game-based learning. There is a wide array of resources available that support learning through digital games, and established approaches for integrating games into the school curriculum. Some fit easily into existing teaching practices and have seen widespread adoption, including platforms like Kahoot! and various gamified curriculum solutions. Others are more immersive and work best in an inquiry-based context.
For example, Hey Listen Games positions video games as classroom texts, with companion lessons that get students to analyze the game experience and relate it to real-world concepts. Minecraft Education Edition provides lesson plans to teach a wide array of subjects based on creative activities in the Minecraft world. Even entertainment games Fortnite and Roblox are being used as learning environments in some classrooms. In addition, there are educational games designed purposely for deeper learning, such as those recognized by the Gee Learning Games Awards.
Rachel Kow, a middle school math teacher in San Francisco, has used popular commercial games in her classroom, for example learning about radiation and exponents in Fallout, or exploring ancient ruins in Assassin's Creed. She also uses game-inspired educational software, as well as tabletop card and dice games. She has found all kinds of game-based learning to be a great way to level the playing field and allow more student voices to come through in the classroom.
What value does this kind of game-based learning have for education, and what makes it uniquely student-centered?
Digital games are highly engaging and motivating. These platforms are where students choose to be on their own time, so learning in that environment feels authentic and relevant to their lives. This is in stark contrast to traditional schools where students often feel little autonomy.
Well-designed games provide a rich opportunity for students to build and demonstrate future-ready skills. These include social-emotional skills, problem-solving and collaboration, and a whole host of other skills that are difficult to address in conventional teaching but are increasingly essential to future work and life. Games present an environment in which players are not just learning about a concept, but actively exploring and discovering it for themselves.
To go further, educators can make their game-based learning even more student-driven by giving students agency to choose what they learn (which skills), how they learn (which games), and how they demonstrate their learning (which type of assessment).
Choose your own adventure
As educators who want students to take ownership of their learning and become lifelong learners, we have to let students take the reins, choosing their pathways and taking responsibility for their growth. Because of its inherent appeal and engagement, game-based learning is a great context to give students space to explore and drive their own learning. Within a subject area or unit, teachers can scaffold this choice by providing examples of relevant skills and concepts. This might range from systems thinking about ecology, to leadership in group collaboration, any of which can be mapped to gameplay experiences that provide opportunities to build those skills.
What's on the menu?
Once students have set their learning goals, teachers can support them in finding ways to reach those goals, through playing games and even through designing and creating games. Professor and games researcher Eliane Bettocchi suggests that educators curate games as learning experiences based on their students' backgrounds and interests, providing learners with a menu of games to choose from. She has found that this type of agency is crucial because students need to like what they play, otherwise there is no learning.
Leveling up
One of the major barriers to recognizing and validating deep learning that happens through games is, of course, assessment—which can be student-centered too! Some student-centered assessment practices that are starting to take hold include portfolios and defenses of learning, both of which can be offered to students as ways to demonstrate and explain what they have learned through games.
A learning portfolio is a diverse collection of artifacts that can tell the story of learning that doesn't have a concrete final product or outcome. The portfolio can illustrate the process of learning, and places where students demonstrated their new skills along the way. For example, if students did a project designing and building an ancient city in Minecraft, their portfolio might include screenshots showing the city's development over time, video reflections explaining how they collaborated, and documentation of moments of frustration and how they worked through them. As an assessment, this would contain evidence of future-ready skills such as persistence, planning, emotional regulation, and collaboration, just to name a few.
To complement this, teachers can ask their students to complete a defense of learning, a culminating presentation in which they describe in their own words what they learned and why it mattered to them. For this, a student might showcase a number of games they engaged with over the course of a semester, explaining for each one which skills they built and what they achieved in the game that exemplifies that skill. Those achievements could be a final creation, a strategy they discovered and honed, or a real-world application of a concept from the game. These approaches allow every student to tailor their assessment to their own learning journey, empowering them to choose what and how they want to learn.
Putting it together
As a big picture vision for student-driven game-based learning, imagine a scenario in which students curate their own games as learning materials, aligning those games to target skills they need to build. They have the autonomy to play games outside of school time, whenever it works for their schedule and lifestyle, and they are likely to put significant time into this as they are already motivated. They build a rich set of future-ready skills, and class time is used to reflect on their experiences and make connections to other learning opportunities and real-world applications. Finally, they complete both ongoing and culminating assessment activities to demonstrate their growth and receive course credit for a very personalized, authentic, and joyful learning journey.
While this approach doesn't have to be centered on digital games, they are an accessible and engaging medium that provides an exciting starting point for active, student-centered learning. Teachers can start slowly, building their libraries of game suggestions and skill mappings gradually over time, keeping in mind the three key areas of student choice: the content and skills they care about, the games they play to build those skills, and the way they demonstrate their learning. In this model, students are in the driver's seat, building future-ready skills through authentic experiences, while we as educators take steps toward more equitable teaching and fostering a community of lifelong learners.
Louisa Rosenheck is a thought leader in the ed tech field, with a passion for game-based learning and playful pedagogies. She spent over a decade doing research on digital games and creative learning at MIT and is now the Director of Pedagogy for the Kahoot! Group.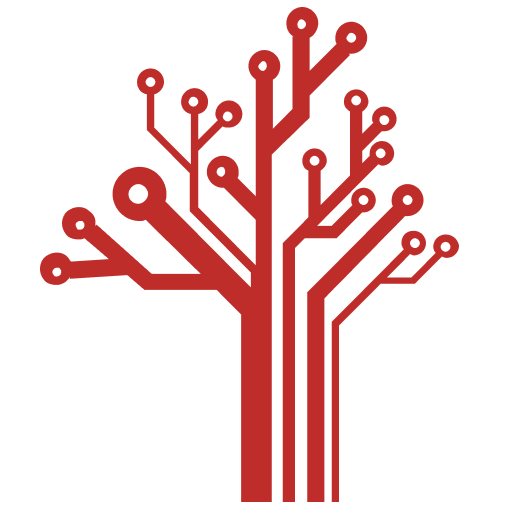 Getting Smart loves its varied and ranging staff of guest contributors. From edleaders, educators and students to business leaders, tech experts and researchers we are committed to finding diverse voices that highlight the cutting edge of learning.