How Generation Z is Using Sustainability and Entrepreneurship Education to Save the Planet
Key Points
Every day, students in entrepreneurship programs, such as Uncharted Learning's IncubatorEDU program are creating products and developing ideas for services that offer solutions to the problems they identify. 

They're also showing adults that these solutions can be both "profitable" and good for the planet.
By: Laura Boyd Smidt
Just as they were born into a world with easily accessible technology (and cannot conceive otherwise), members of Generation Z have only known a climate in crisis. From day one, these young people have had to consider the future of a planet threatened by the actions and inactions of humans. For them, the question isn't if they will see the effects of climate change, but when, and whether they can take steps today that will lessen the impact of this environmental upheaval tomorrow.
This attitude has become the hallmark of Gen Z, those born between 1997-2012, and includes the current high school-age population. Gen Z ranks climate change as their number one concern, according to a 2021 survey by Deloitte. Another study found that members of this generation are more likely than any others to let their concerns for the planet guide their purchasing decisions. With 18-year-old climate activist Greta Thunberg as their role model, these young people are considering the impact that their actions, along with the actions of all humans collectively, have on the planet.
When future historians review the accomplishments of Gen Z, they'll likely note how they transformed this concern for the environment into action. I know this because as an entrepreneurship educator, I spent my days with Gen Z students who are developing solutions to problems in their community with the environment in mind.
Students enrolled in entrepreneurship education programs in high schools, like the one I taught at the Academies of Loudoun, are asked not only to create a solution to a problem but to try to find a way to make that solution sustainable. For them, sustainability means much more than traditional, business-school notions of financial viability: establishing that a problem exists that a solution addresses, that there is a customer for that solution and that the solution can be delivered cost-effectively at scale. It means ensuring that their solution has a net positive impact on the environment, their community, and society and is financially sustainable to boot.
Every day, students in entrepreneurship programs, such as Uncharted Learning's IncubatorEDU program are creating products and developing ideas for services that offer solutions to the problems they identify. And, they're also showing adults that these solutions can be both "profitable" and good for the planet.
To see this in action, one needs to look no further than the winner of this year's Uncharted Learning's INCubatoredu National Pitch competition in July: FYDER Filament. The company, founded in 2020 by four high school students in Alamo Height, Texas, near San Antonio, operates under the decidedly Gen Z principle that "technological innovation and environmental consciousness should go hand in hand." FYDER includes on its website a quote from Ernest Hemingway: "The Earth is a fine place and worth fighting for."
Like all of INCubatoredu's students, the Alamo Heights team looked for an innovative solution to a problem in their community. Jamie Mayes, a team member, and now FYDER's CEO was working at her father's factory, which makes oat-based breakfast foods when she learned how he struggled to dispose of the industrial-size plastic bags – imagine plastic bags the size of your house – used to transport ingredients in economically and ecologically friendly ways. Mayes and her teammates decided to solve the problem by turning the bulk plastic packing sacks into 3D printing filament for industrial, educational, and personal uses. Manufacturers, which lack the time and resources to recycle them, willingly hand over the plastic bags to FYDER, which keeps a material that doesn't degrade out of landfills. FYDER then turns the free materials into spools of filament, which they sell for a profit.
FYDER's business model is a textbook example of the marriage between environmental and financial sustainability. And that has been a trend among INCubatoredu teams that have received seed money through the pitch competition. Green Dirt, an Illinois-based team that won the 2017 competition, converted food waste from local restaurants into compost that was bagged and sold at local nurseries and garden centers. A finalist in 2020, the LEAF team – also from Alamo Heights – created the first fully biodegradable shooting pigeon. The Eco Pigeon has the same qualities as traditional clay pigeon targets when they're in the air, but is safer for animals and the environment because they're made of natural materials that dissolve into the ground.
And in 2018, a team that I coached in my former role with Loudoun County Public Schools won $10,000 in the national pitch competition for Grow Greenly, a self-fertilizing pot for plants that also was biodegradable. The four young women who created Grow Greenly, all students in my INCubatoredu course at the Academy of Engineering and Technology, researched and tested containers made from biosolid materials — leaf-based compost, water, cornstarch and locally sourced water pellets that act as a natural fertilizer.
The startup faced numerous setbacks, including an early version where the containers broke apart during transportation tests. Rather than let these failures derail their plans, the members of Grow Greenly became even more determined to find the right balance between organic materials and overall stability. There was too much at stake — both for the team and for the planet — for them to settle for anything less.
The desire to help the planet extends beyond those teams that are developing solutions specifically designed to address environmental challenges. Indeed, the question "how do we ensure our solution has a net positive impact on the planet?" is one that most of the teams in these programs – upwards of 75% of the teams I worked with – try to answer through their design process. For them sustainable design isn't a "nice to have feature," and that's a good thing and it's why entrepreneurship programs that empower students to develop sustainable solutions should be applauded and encouraged.
There are countless other examples of student INCubatoredu teams coming up with similarly innovative solutions that blend entrepreneurship with environmental sustainability. It points to a rising generation of entrepreneurs motivated to make the world a better place — and who want to show the rest of us that good business can also be good for the planet.
Laura Boyd Smidt is a recently retired entrepreneurship teacher at the Academies of Loudoun in Loudoun, Virginia, and currently is a Program Specialist at the entrepreneurship education non-profit, Uncharted Learning.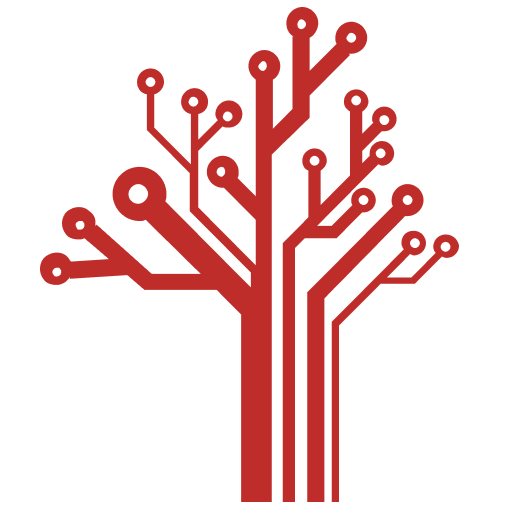 Getting Smart loves its varied and ranging staff of guest contributors. From edleaders, educators and students to business leaders, tech experts and researchers we are committed to finding diverse voices that highlight the cutting edge of learning.