Remake Learning Days Across America: Sixteen Regions Across America Join Pittsburgh to Celebrate Learning
By: Justin Aglio and Yu-Ling Cheng
In Pittsburgh, some people wait all year for certain annual events, such as the season opening kickoff for the Pittsburgh Steelers, the first day of the Greater Pittsburgh Renaissance Festival or the Three Rivers Arts Festival. But for us, our favorite annual event is Remake Learning Days Across America (RLDAA) — a celebration of hundreds of interactive events designed for kids of all ages to help develop a sense of creativity, perseverance, and curiosity. From April 22 – May 23, there are 800+ events for families to explore together.
Remake Learning Days launched in Pittsburgh in 2016 as a project of Remake Learning, a grassroots initiative that activates entire communities to serve as a child's "learning playground." Today, Remake Learning Days has grown to 17 regions across America. And, this year, activities are accessible to any learner with an internet connection through a blend of virtual and face-to-face learning opportunities taking place across the country from San Diego, to Eastern Kentucky, to Greater Cincinnati, and more.
The types of activities vary widely. Take space for example. Using the Carnegie Science Center's special Stellarium software, look at Pittsburgh's stars, explore constellations, and learn about the latest astronomical discoveries. This event is all ages on May 13th.
Are you an adult and have you been considering whether or not your good idea could be turned into an actual business? Do you think about what it would take to get a business started? In this Discovering Entrepreneurship workshop on May 19th, you will be given an opportunity to assess your potential for being an entrepreneur. You will also be introduced to some local resources that can help you start your own business.
To navigate all the events across America, learning themes were developed to help youth, families, grandparents and educators to discover creative ways of learning during Remake Learning Days Across America.
Arts: features hands-on learning and expression through all kinds of art including theatre, dance, visual art, music, photography, and more.
Making: is about taking things apart and putting them back together. Tinker, build, and create with all kinds of materials. Try a 3D printer, take apart a toy to see what's inside and then rebuild it, or create something new.
Outdoor Learning: is about experiencing and learning more about the natural world by looking at how we can think about the environment, sustainability, and more by exploring our very own backyards.
Science: is all about experimentation. Kids and adults can explore chemistry, biology, geography and more. How does our world work? What can we test and explore in the world around us?
Technology: gives kids the chance to explore their digital world. Want to try coding? Build robots? Learn circuitry? Look for technology events that help you discover new things.
Youth Voice: is about youth leadership and amplifying youth voice. Youth have the ability to express themselves in so many ways such as: through audio, video, art, music and more. "Youth Voice" events highlight how youth express themselves in their own ways.
For traditional and non-traditional educators: credited and non-credited professional development featuring STEAM-inspired learning is available and offered by various organizations.
Why Is Family-Engaged Learning Important?
Today, millions of students are sitting in classrooms with a sense of fearlessness and optimism to change the world. RLDAA hopes to ignite and celebrate these students through a movement of educators, parents, and students. It also celebrates the many places — schools, libraries, museums, community hubs, nonprofits, tech companies and more — providing relevant learning opportunities for youth. Combining an array of learning opportunities, fun, and expertise, RLDAA serves as a change agent to help communities design the future they envision, for families to be engaged in their child's learning and for youth to lead the way on an unknown path for a bright future.
Learn more and explore events: https://remakelearningdays.org/
For more, see:
---
Yu-Ling Cheng is the co-producer and communications director for Remake Learning Days Across America
Stay in-the-know with innovations in learning by signing up for the weekly Smart Update.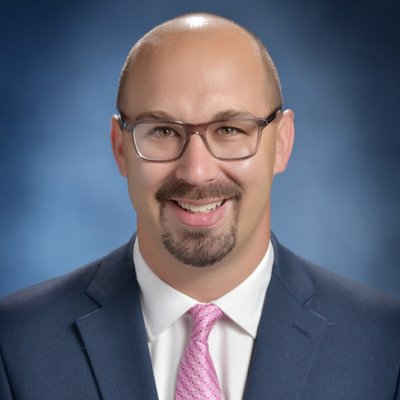 Dr. Justin Aglio is the founding senior director for the Readiness Institute at Penn State. In addition to his duties at Penn State, he is a visiting LearnLab fellow at Carnegie Mellon University, Getting Smart columnist, and a member of the Remake Learning network.