Ten Ways Schools Can Build Students' Social Capital
By: Dr. Tyler S. Thigpen
We in the U.S. have been acculturated to associate the term "wealth" with material possessions. American concepts of well-being were a radical departure from their European counterparts in the 19th century, in fact—and a primary reason for that is capitalism.
But as we have discovered over time, strong relationships and social capital have increasingly overtaken money and possessions as a measure of wealth. Even Forbes acknowledges that "when you've developed a wealth of social capital, you can obtain any other resources you need"—though admittedly, their argument is in favor of increased company sales and profitability as a result.
Still, the value of social capital—which researchers describe as the measure of our connections with others; the amount of emotional and practical support, of trust and help, that emerges from caring relationships—is that it can hold the key to a more elusive definition of wealth: that of happiness, contentment, and the intangible benefits of positive relationships.
Socialization has long been an objective of formal education. Traditional school models have, for better or worse, undertaken some of the role of helping students become productive members of society. But what if schools were designed to grow and strengthen learners'—and even their family's—web of relationships? And what can teachers do to strengthen such relationships?
Researchers argue that a student's relationship network is among the strongest predictors of educational outcomes. Dating back to the 1980s, researchers have found that social capital, defined as a "set of resources that are found in family relations and in a community's social organization," attributes to a number of educational achievements, including but not limited to much lower dropout rates, improved adaptation pathways, foreign language acquisition, higher grade point averages, and lower levels of misbehavior (Teachman et al, 1996; Morgan and Sorensen, 1989; Tedin et al, 2010; Marjoribanks and Kwok, 1998; Zhou and Bankston, 1998; Putnam, 2000).
Here are ten things schools can do to grow learners' social capital and reap these benefits:
1. Guide learners to form and sustain "dream teams," a close-knit network of "champions" with whom learners meet multiple times per year to share their goals and get feedback and accountability. Examples of champions are coaches, pastors/rabbis/imams, parents, friends, peers, and mentors.
2. Guide middle and high school learners to find and complete their own apprenticeships, particularly with experts who are in various fields, whom they previously did not know, who can give them practice at real-world work, and who can write them references or eventually give them jobs.
3. Regularly invite experts into classrooms to give learners feedback on their projects. Outside professionals provide a real-world perspective on the feasibility of solutions, ideas, or prototypes in the marketplace.
4. Admit or recruit into the school an intentionally diverse group of families so that learners and their caregivers gain proximity to and deepen relationships with peers and others who are not like them in important ways.
5. Host regular parent gatherings so families gain proximity to one another, get to know one other, share parenting strategy ideas willingly, and shamelessly steal the best ideas.
6. Hire staff who have robust, diverse networks and who are willing to lend their own social capital to learners and their families. Include this expectation in job descriptions and give staff resources to make those connections.
7. Invite families to lend their social capital to other families and their learners by writing recommendations, forging connections, hosting apprenticeships, and giving advice. Publicly celebrate these moments to cultivate a culture of sharing and learning.
8. Connect younger learners with older learners at the school to form mentoring relationships. Older learners coach younger ones through academic and social challenges, and form bonds that last.
9. Organize "running partners"—i.e., pairs of learners to meet at the beginning and end of each day to discuss their goals for the day, push one another's thinking, and provide feedback and encouragement to one another. Through this process, learners deepen relationships and trust.
10. Guide learners to track the growth of their social capital over time, and celebrate that growth publicly and individually with learners and families.
How can learners' social capital be measured over time?
School leaders and teachers can challenge learners to keep track of their own bonding, bridging, and linking social capital.
Bonding social capital is when people form strong relationships with others who are like them (e.g., the same or similar socioeconomic status, beliefs, etc.). Bridging social capital is when people form strong relationships with others who are not like them (e.g., different socioeconomic status, beliefs, worldview, etc.). Linking social capital is when people form relationships with people who are in power (e.g., employers, politicians, decision makers, influencers etc). All three—bonding, bridging, and linking social capital—as critical for learners, and educators can encourage learners to expand in number and deepen in quality their relationships across all three domains.
Concretely, elementary, middle, and high school learners can use a simple tracker like this, and revise it over time. To make the tracker an active tool for learning, educators can do the following:
Discuss with learners their relationship growth in weekly one-on-one check ins,
Publicly post the tracker in the classroom to demonstrate and celebrate progress, and
Add self-reflection questions about the growth of their social capital in learners' annual mid-year- and after-action reviews—structured reviews where learners share with parents their analysis of their most recent learning experiences as well as their reflections on what happened, why it happened, and how it can be done better.
By cultivating, tracking, and celebrating students' social capital, we can help learners access quality, community-based resources needed during their formative years—a true gift indeed.
For more, see:
---
Dr. Tyler S. Thigpen is the Co-founder & Head of School of The Forest School. Follow him on Twitter at @TylerThigpen.
Stay in-the-know with innovations in learning by signing up for the weekly Smart Update.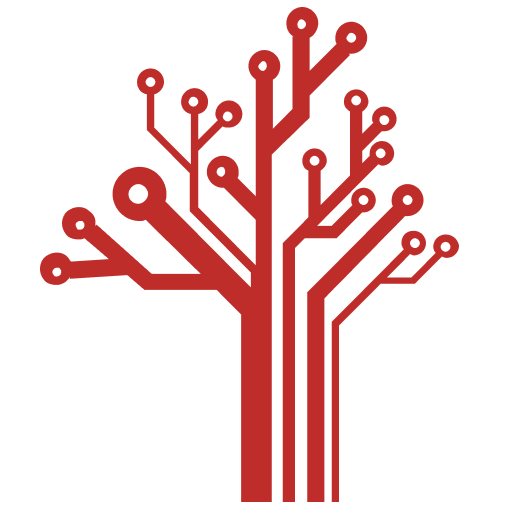 Getting Smart loves its varied and ranging staff of guest contributors. From edleaders, educators and students to business leaders, tech experts and researchers we are committed to finding diverse voices that highlight the cutting edge of learning.