Transforming the Landscape of Education
"Education is not preparation for life; education is life itself."  The modern father of education, John Dewey, imparted this wisdom. Yet, however many educators theoretically or philosophically know this to be true, how many actually will serve students in the actualization?
Education is no longer a means to an end. Gone are the days where education was just a series of steps, with an ultimate endpoint, a degree, and then a job. Instead, learning is for life. A reality largely resultant of moving beyond the Post-Industrial and Information Ages and into the Experience Age. A time which Dean Marsh says, "The customer is now at the center of innovation and the challenge becomes how to create and deliver experiences that connect with them emotionally to create that 'obsession.'" In education, imagine students (the customers) and the experience being one in which students emotionally connect in ways that are "obsessive."  A far cry from the common experience of passivity, deference, and expired educational models where education is not only "done" to an individual but something that is finite.
"Education is a 'bundled good,'" professes Jules Coleman; a scholar, author, and retired senior vice provost for academic planning at N.Y.U. The pandemic helped shine a light on this fact. The value far exceeds the consumption of content. A case in point is how thousands of university students across the globe demanded partial refunds once learning was relegated to on-line. Education traditionally "bundled" an opportunity to live away from home, experience a greater sense of autonomy, discover one's passion, and the list goes on. And until recently, higher education seemingly worked for many. Or, at least for those who had access. The chief tangible take-away, a diploma, credential, or certification recognized as exceedingly valuable. Yet, ostensibly a symbol. "One that higher education institutions monopolized," says Coleman. However, recently technology served to throw a wrench in "the game." An upending, as the rules of the game, are altered by a surge of industry-recognized credentialing programs. Google, Facebook, IBM, and Amazon all are now in the business of credentialing.  At no or minimal cost, individuals can develop the skills companies desire. Apart from tech giants, in February of 2021, Credential Engine shared a report identifying 967,734 unique credentials in the U.S. alone.
This is not to imply that brick and mortar, along with higher education as we have known it, should or ever will go away. Nor, is the path of credential programs meant for everyone. Instead, the future is all about options. Greater access but also equity. As we nimbly navigate a post-COVID world in the nascence of the Experience Age, the "winners" in education will adapt with alacrity. A clear vision playing for the long game is critical, as educational models bet on but also embrace the one constant, change. Think Netflix or Amazon as opposed to Blockbuster or Radio Shack.
No Longer Either-Or
February 23rd marked the launch of MYX, a strategic purpose-driven higher education hybrid, combining online and experiential learning. Abby Brody, Founder, and CEO cites the timeless Robert Frost quote but adds her own alchemical touch. "Two roads diverged into a yellow wood, I chose them both." As if to say, it simply no longer has to be either-or. Either I study on-line or I attend in person. Either I go to university or I take a GAP year.  Instead, MYX offers students 18-24 years of age, the best of all worlds.
So What?  
One coveted component of the "bundled education" is experience. Experiential learning/living is one-factor setting MYX apart. Not only will students reap the benefits of being away from home, but MYX international settings also provide for unique place-based learning.  In tandem, students can hone a myriad of global competency skills. Present at each locale will be Impact Challenges, specifically tailored to the location and community. For example in Medellin, Colombia deemed one of the World's Smartest Cities by Newsweek, MYX students will have the opportunity to be immersed in innovation and revitalization. Ten hours each week students gain critical experience while also developing solutions to authentic problems. Guided by Learning Leaders and community partners, students contribute authentically to business, government, and the nonprofit sectors.
Tethered to the MYX experience is a mindset of lifelong learning. An approach where students have greater agency to become their own teachers and navigate their individual paths. Yet, always alongside an MYX community where common experiences are contained within a host country community as well. With intention, MYX endeavors to inspire students. To shape but also own their future. To thrive as they contribute to this generation of innovation and entrepreneurship. As opposed to merely surviving and grinding through the present.
How Exactly?  
MYX students must be enrolled in online coursework for a minimum of 12 hours per week. Each weekday is reserved from 9 am-4 pm for students to take their online classes. With asynchronous learning becoming more common, students have flexibility. Coordination of online studies takes a three-fold approach either with the online university of a students' choice, through a WorkMYX credential set focused on a specific career path, or in ExploreMYX coursework. A cornerstone of MYX is student agency, so students are able to curate learning according to their passion. Besides the accredited institutional path, MYX welcomes certification programs. This aligns well with what Tom Vander Ark noted as one of 10 design shifts, "From Grades to Credentials."  In,  "What's The EdTech Vaccine? 10 Design Principles," Vander Ark posits, "What if instead of idiosyncratic grades…learners periodically received portable digital learning credentials that reflected demonstrated mastery? What if portable credentials unlocked enabling anywhere anytime learning?"
MYX is designed with the learner in mind. A neural-like network of support is in place to guide. A House Dean oversees the academic and cultural programs, as well as custom curriculum aptly titled, "Life Hacks."  Here is where life-ready skills such as cooking, home repair, and financial literacy are honed. Further, two on-site Learning Leaders facilitate the Impact Challenge. Every student balances online coursework alongside an experiential on-site curriculum. The intent is threefold; personalization, authenticity, and transferability.
More on Equity and Access
Historically, education was bound by quality and access. The internet forever changed this. Still, costs can be prohibitive with respect to awarded degrees and earned credentials. MYX hopes to bridge this gap, tuition ranging from $7,650-$11,900. The cost is comparable to room and board per semester at traditional universities. Further, an MYX Fund is in place to offer financial aid. Plans also are underway to utilize the knowledge within host communities and offer a scholarship to local students.
ReMYXing Education in Preparation for Life
Fairgreen International School Director,  Mr. Graeme Scott shared a familiar idea most of us know to be true. "By the time our students eventually graduate from college, many will be applying for positions that currently don't exist or at least look very different." When we ask students to consider what jobs may not have existed ten years ago, YouTubers may surface as one very relatable example. Who would have conceived of the profitability of creating toy review videos? Or, of an 8-year old child, garnering an estimated $26 million and nearly 30 million subscribers (Ryan Kaji). The aim is not to inspire students to follow a track to professional "Youtubing," but for students to excitedly contemplate the degree of opportunity inherent in a life lived in a stream of learning. The World Economic Forum cited in, "The Future of Jobs," how "by one popular estimate, 65% of children entering primary school today will ultimately end up working in completely new job types that don't yet exist." The best way forward is to be a learner.
Students may attend MYX for just an exploratory semester, opting for low risk and a high reward. However, the design encourages flexibility within the ecosystem, so students can fluidly move in and out. "In general, we anticipate our vocational track learners being with us for two years and for degree pathway students four years," said Brody. No matter the duration, one thing is clear. Transformation! MYX wants to resuscitate education. To breathe purpose into hearts that beat in step with learning!
Learn more at www.themyx.com and follow the experience @livethemyx on Instagram, Facebook, Twitter, TikTok and beyond.  
For more, see:
---
Matt Piercy works at the International School Bangkok. You can follow him on Twitter @mpiercy35.
Stay in-the-know with innovations in learning by signing up for the weekly Smart Update.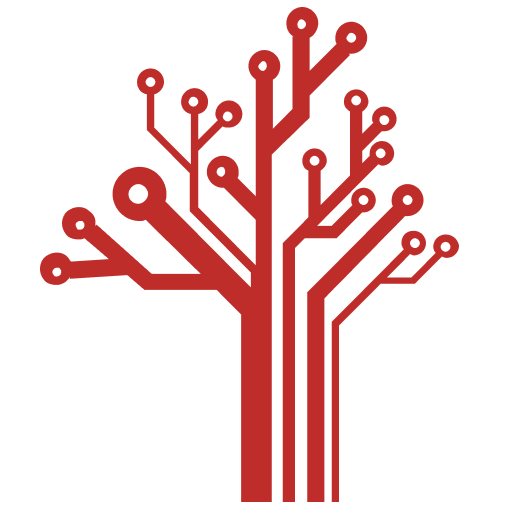 Getting Smart loves its varied and ranging staff of guest contributors. From edleaders, educators and students to business leaders, tech experts and researchers we are committed to finding diverse voices that highlight the cutting edge of learning.