An Equity-Driven Approach Towards Assessments and Grading
By: Sophia Kwong Myers, Ed.M
A couple of years ago, all of the leaders in my organization were asked to complete an online personality quiz. Upon completion, we received a detailed report of our individual strengths. From there, our Human Resources team gathered all of us into a large hotel banquet room, and we attended a mandatory session called "Strengths-Based Leadership." This theory of organizational leadership posits that leaders that focus their energy on leveraging and amplifying their team members' respective strengths will yield faster results, higher levels of productivity, and more positive outcomes than leaders that focus heavily on remediating and improving weaknesses.
The concept of strengths-based coaching is not in and of itself remarkable – many companies across many industries ascribe to it. What is worth noting, however, is that this hotel conference room happened to be full of PK-12 school leaders and district administrators. And while I furiously jotted down notes in my conference-branded notebook, the irony was not lost on me that the philosophy of measuring and evaluating adult performance seemed so at odds with the practices we were using to evaluate children within our own schools.
While debates around assessment and grading often seem fraught, in my personal experience, there exist surprisingly high levels of consensus among practitioners regarding what is NOT working. Here are a few examples:
Multiple-choice standardized tests are woefully inadequate in their ability to demonstrate higher-order learning or real-world application of 21st Century Skills such as creativity or collaboration. Their narrow design also prevents diverse learners from demonstrating their understanding through alternative, but equally valid learning modalities.
Compliance-based behaviors such as "participation," "effort," or "completion" are highly subjective indicators that have little to no bearing on content mastery. I would also toss "attendance" and "homework" into this category.
Point-based grading systems are designed to penalize deficits (often arbitrarily), rather than reward growth or learning. This is further exacerbated by punitive practices such as class ranking or curves, which competitively score students relative to each other, as opposed to objectively measuring against learning standards.
Traditional point systems often calculate grades as averages. In essence, it penalizes students for not mastering concepts right away, while diminishing the significance of subsequent, more long-lasting growth (which is ostensibly the desired outcome of learning).
Absent specific, targeted feedback from the teacher, assessments and grades are meaningless metrics of student learning.
With these challenges in mind, I find that many educators have an aligned vision for their ideal state. Educators and practitioners know there are many better, fairer, and more equitable ways to assess and grade our students. Where these dialogues hit a wall and inevitably break down is when the discussion veers towards the context of a larger "system." When it comes to assessment and grading, public schools are beholden to external interests including state Boards of Education and other state education agencies, the federal government, college admissions officers, the local school board, and frustrated parents on teacher conference night. Students are frustrated, too, as teachers report seeing test anxiety emerging as early as kindergarten. We have still not conquered the myth that without "good grades", students face imminent doom in their chances of ever achieving post-secondary success or thriving in our capitalistic society. Not forgetting what we learned throughout the pandemic, we can change this.
If we were to glean a silver lining out of the COVID 19 pandemic, it would be the realization that even some of our most seemingly entrenched systems are perhaps more flexible than we have been led to believe. For example, in the case of higher education, we have observed a recent trend of college admissions offices forgoing traditional application requirements in favor of "test-optional" and "holistic review" selection policies. While these admissions policies are not yet widespread (mostly occurring in pockets of selective liberal arts colleges), they are signs of positive, if only incremental progress.
While we should celebrate any progress, we also know that systemic education reform and transformation often occur s at an infuriatingly glacial pace. While we wait for the rest of the various "systems" to catch up, there are several bold, attainable moves that teachers and administrators have within their locus of control to make meaningful improvements for students NOW:
Prioritizing Performance-Based Assessment Tasks: Increasing student exposure to high-quality performance-based assessments can have an immediate effect on student engagement and learning. Firstly, a task-based assessment, whether it be a project, presentation, portfolio, or lab, immediately widens the lens for both students and teachers. The inherent choice in performance assessments allows students to demonstrate learning in ways that highlight their aptitudes, interests and preferred learning modalities. Moreover, a rich, well-crafted performance assessment will provide opportunities for micro formative assessments and benchmarks along the way. This shifts the assessment experience from a discrete testing "event" to a more organic, ongoing learning process. The increased role of technology can be a positive accelerator for this change, as it further increases access to information, media resources, and immediate data and feedback.
Developing Student Voice and Agency: It is a commonly-held belief that schools should prepare students for the "real world." As such, students need to become active, involved co-owners of their learning with a sense of voice and agency. There are a number of low-stakes, developmentally appropriate ways for students to provide input and advocate for their performance. To begin, students and teachers both benefit from increased transparency. Assessment criteria such as rubrics or proficiency scales should be published alongside the assignment. Specific, actionable feedback aligned to the descriptors should be provided throughout and after the administration of the assessment. Throughout the learning process, students should have opportunities to metacognitively reflect on and self-assess their own performance, ideally in collaborative dialogue with their teacher. Learning activities such as peer feedback and student-led conferences only further enhance shared understanding of performance. Over time, repetition of these practices should remove the sense of surprise (and hopefully some of the anxiety) that often accompanies tests and report cards.
Reviewing and Revising Grading Policy through the Lens of Antiracism and Equity: Reviewing existing school or district grading policies with a critical eye towards inclusivity and equity may be a useful exercise to start the necessary dialogue and self-reflection amongst stakeholders. If we accept the premise that the function of assessment is to measure student mastery of content, then we must acknowledge how long-standing practices around homework, late assignments, and extra credit have contributed towards inequitable student outcomes, often to the detriment of the most vulnerable student populations. Like many of the larger conversations that have consumed the country this year, these conversations can feel deeply uncomfortable. They may unearth implicit cultural biases and deficit-based mindsets that we do not want to admit to ourselves. However, it is my firm belief that acknowledgment of the problem is the first step towards lasting transformation.
The cumulative effects of poor assessment and grading practices can have long-term, irreversible impacts on a student's outcomes and abilities to succeed. As we all collectively scramble to respond to the lingering effects of COVID-19, we should also capitalize on the opportunity to re-think and rebuild some of our outdated and ineffective practices. Rather than aiming for a nostalgic sense of "normalcy," we can aspire for policies and systems that are better, fairer, and more equitable.
For more, see:
---
Sophia Kwong Myers is the founding Director of Strategy and Operations for Teaching and Learning at Uplift Education. Her previous roles in the organization include Senior Curriculum Coordinator and Director of IB Programming. Prior to her career in K-12, she spent 3 years working in international education, including a one year Fulbright Teaching Assistantship in Argentina. She is currently a Legislative and Advocacy Fellow for Leadership ISD Dallas County and graduate of Leadership North Texas. She is part of the Executive Committee for the Appian Way Alliance, the first alumni of color organization affiliated with the Harvard Graduate School of Education.
This blog is part of the TxLx Reimagining our Assessment Practices series. Teachers and administrators throughout Texas participated in our Design Sessions to identify challenges and highlight promising practices. The goal of the Texas Learning Exchange (TxLx) project is to generate iterative resources focused on equity, access and continuity of instruction.
Stay in-the-know with innovations in learning by signing up for the weekly Smart Update. This post includes mentions of a Getting Smart partner. For a full list of partners, affiliate organizations and all other disclosures, please see our Partner page.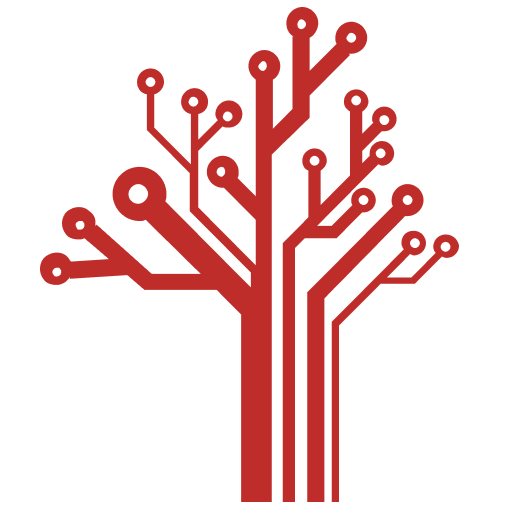 Getting Smart loves its varied and ranging staff of guest contributors. From edleaders, educators and students to business leaders, tech experts and researchers we are committed to finding diverse voices that highlight the cutting edge of learning.