The Key to Addressing Covid-19 Vaccine Hesitancy: Public Schools
By: Aaron Daly and Bb Ntsakey 
We're entering Month No. 11 of the COVID-19 pandemic, and finally—mercifully, really—there's a vaccine on the horizon to provide relative immunity from the potentially deadly virus. Many Americans have been dreaming for months about getting the jab (or jabs, depending on the shot). Others…well, not so much.
Not all this hesitancy stems from skepticism about vaccinations overall; a big portion of the concern stems from understandable distrust and fear. Many who are working through vaccine hesitancy are from Black and Brown communities—communities that have for too long have been marginalized and denied access to essential services. This reticence is based in part on a history of mistreatment, dishonesty, and oppression. It is the legacy of horrific experiences such as the Tuskegee Syphilis Experiment.
Many of those we know and love mistrust the vaccine due to an accurate assessment of the history of discriminatory medical treatment and research. To put it differently, the apprehension regarding the vaccine is an understandable response to the lived experience of systemic racism.
Schools can, and must, step in to move the conversation around vaccine hesitancy forward. Public schools are uniquely positioned to help ensure that local communities have the information and confidence that they need to get vaccinated. We can work to address vaccine hesitancy in a manner that elevates trusted local voices and promotes uptake of faculty, staff, students, and families.
Schools can help raise awareness in their school community–we can take the lead on raising public awareness about the importance of taking the COVID-19 vaccine because we educate.
We can model the importance of trusting and understanding science. We can acknowledge the shortcomings of the past, repair the most egregious mistakes, and build hope around how we have grown. We can reach out to families and work together to get them to overcome their distrust in medicine and hospitals and doctors—all in the name of safeguarding health and wellbeing.
Ultimately, we hope that communicating with families about the vaccine will give them the knowledge they need to make an informed decision around what the vaccine is and what it isn't. From there, we can rebuild together and support those who are now struggling the most.
How Public Schools Can Make a Difference
Schools can promote more equitable vaccination uptake in several ways.
For starters, they already are places of learning, so students—and their families, for that matter—expect to expand their knowledge and comfort zones with interactions therein.
Second, from a historical and cultural perspective, schools represent one of the few remaining public institutions that Black and Brown people have the potential to trust. Schools provide continuity and a range of services. Mothers and fathers send their babies to schools knowing the children will be cared for while they're there. If part of this care includes education about the vaccines, perhaps families will be more likely to consider the information worthwhile.
Third, schools have a responsibility to teach the truth about vaccinations and herd immunity. This means sharing with constituents the good and the bad. The goal here is not to indoctrinate, but instead to help normalize science—to get students and their loved ones to recognize that despite institutionalized shortcomings in the past, the science behind vaccines really is aimed at helping the greatest number of people live by building immunity to a virus.
Down the road, when we roll out vaccination programs and invite students to bring their family members to get vaccinated at community schools, families may be more inclined to participate if they can do so at places they trust.
Potential Pitfalls
We admit: This plan isn't without challenges.
Black and Latino Americans are receiving the COVID-19 vaccine at significantly lower rates than white people. A recent CNN analysis of data from 14 states found vaccine coverage is twice as high among white people on average than it is among Black and Latino people. The analysis found that on average, more than 4% of the white population has received a COVID-19 vaccine, about 2.3 times higher than the Black population (1.9%) and 2.6 times higher than the Hispanic population (1.8%).
These underserved populations need the vaccine badly. Black and Indigenous Americans continue to suffer the highest rates of loss—with both groups now experiencing a COVID-19 death toll exceeding 1 in 750 nationally. Black and Brown Americans are dying of COVID-19 at three times the rate of white people and being hospitalized at four times the rate, according to the US Centers for Disease Control and Prevention.
Health advocates blame this disparity on the federal government and hospitals not prioritizing equitable access. We know there's a cultural disconnect, too; Dr. LeRoy Sims, senior vice president of medical affairs for the NBA, explained it perfectly in this interview with The Undefeated.
Another obstacle: Logistics. You don't need a Ph.D. to know that the government has struggled with vaccine supply shortages and a chaotic rollout that has caused delays in vaccinations.
The late January announcement that feds will purchase 200 million additional doses certainly has buoyed spirits, but the question remains: Even with a new president who seems committed to challenging systemic racism, can a government that has botched responses at every turn make good on its promise to have enough vaccines for everyone by summer?
What Happens Next
The next few months will be critical. We can help promote more equitable access to vaccination by ensuring that our school communities have the information and confidence they need to get vaccinated.
Vaccines will become available to educators and we must strongly encourage each other to get them–to lead by example and take the shots.
Not only is it important they get the jabs, but it also is important that teachers and members of our local school communities become vaccine ambassadors and promote the jabs as essential to public health. This can be as simple as sharing vaccination photos on Facebook or Instagram. It can be sophisticated as incorporating messaging into classroom lectures or direct appeals to parents.
We aim to create circles of influence. When people see educators demonstrate willingness to be part of a solution, they're more likely to get on board. The more people who get on board, the more people they'll influence to get on board as well.
Schools can be an important part of a push to get members of our Black and Brown communities comfortable with getting vaccinated against COVID-19 and push vaccination rates higher.
It's up to us to put them in the position to do so. We help make sure no one is left behind.
For more see:
---
Aaron Daly is the Chief Operating Officer, Brooklyn Laboratory Charter Schools. 
Bb Ntsakey is the Director of Academics, Brooklyn Laboratory Charter Schools.
Stay in-the-know with innovations in learning by signing up for the weekly Smart Update. This post includes mentions of a Getting Smart partner. For a full list of partners, affiliate organizations and all other disclosures, please see our Partner page.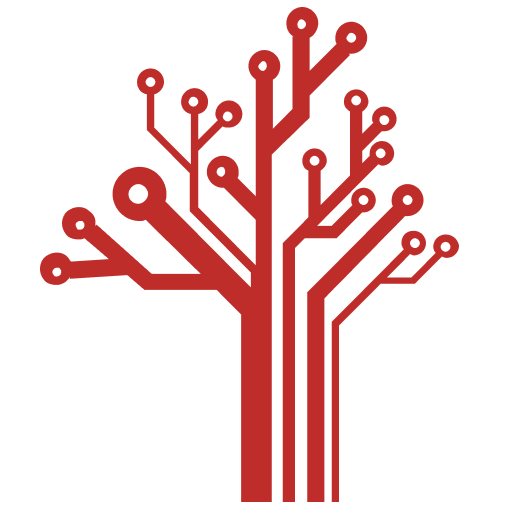 Getting Smart loves its varied and ranging staff of guest contributors. From edleaders, educators and students to business leaders, tech experts and researchers we are committed to finding diverse voices that highlight the cutting edge of learning.