Smart Review: Lenovo VR Classroom 2
The use of virtual reality in education has been on the rise in recent years. In particular, this school year when we are working through the challenges of remote learning and also are limited in the possibilities for taking students on field trips or other limits in providing real-world experiences for them. When it comes to VR, there are always concerns that come with it.  Will all students have access? What are the benefits of learning? What is the cost involved?
Companies have been working to provide more options for schools so that students can all experience learning through innovative environments and emerging technologies. Lenovo has been working on creating more options for educators and schools to embrace the use of VR and to make it accessible for all students.
I recently had the opportunity to speak with Rich Henderson, the Director of Global Education Solutions at Lenovo. We spent time talking about the use of VR and the benefits for education. He shared some of the upcoming features that will be available for use with their virtual reality products. In speaking with Henderson, he talked about the need for a concentrated effort around embracing change, in particular, that teachers need to adopt to best prepare students for workforce readiness.
Lenovo started the VR classroom in 2017 and has continued to seek input from educators and work to provide a versatile product for use in classrooms.  The lessons learned in Lenovo's initial VR offering for schools have been reflected in new features that are particularly compelling in today's environment, where 90% of the world's learners were impacted by school closures.
During our conversations, we talked about the ongoing challenges that now exist for educators and students due to the pandemic. Finding opportunities to connect students with real-world experiences and to develop skills beyond the content area is critical. Henderson said that the focus should be on providing future-ready education experiences for students and also help teachers promote increased student engagement. To accomplish this, he says that VR solutions help to engage students more in learning.
Benefits of using VR
Using tools for exploring and immersing more in learning through VR enables students to connect more closely with what they are studying and in a more meaningful way. Through VR, students can be fully immersed in experiences that enable learning beyond the classroom "space" which can lead to the development of empathy, a greater understanding of more complex concepts being studied, and increased knowledge retention. VR also allows more access to experiences for students who don't have the ability to travel.
When it comes to what Lenovo offers, they launched some updates to the education solutions they provide, including the Lenovo VR Classroom 2 which is powered by ThinkReality.™  With these solutions, they provide greater support to schools as they adopt new curriculums and virtual learning styles for this school year and in the future. VR also allows more access to experiences for students who don't have the ability to travel.
How does it work
Making the VR content available to students is easier because they now use the platform to log in and the content has already been uploaded to the cloud which then makes it available on each of the headsets. Teachers have a separate login and can choose to start the classroom experience at the same time for all students or instead enable the students to engage in the experience at their own pace. Teachers can also pull all students into the same VR experience through a portal.
Henderson shared that the VR Classroom 2 will help especially with the distance learning environments when it can be a challenge to work amidst distractions. VR Classroom 2 offers students and teachers "a visually and audibly isolated environment" to fully engage with instructional materials that come with preloaded content, classroom management, training, and device support.
Their focus has been to provide something simple for IT to set up so that teachers and students can get started without needing a lot of steps in the process. IT sets everything up for teachers to access and push the content to the cloud through the ThinkReality platform which makes everything available to students on the headsets. They are currently working with Veative to offer 500 modules for students. Through the classroom management tools from LanSchool, teachers can sync a fleet of headsets and take their entire classroom on a guided virtual lesson, 360 tours and provide other VR experiences all from a single source. Whether it's taking students on a virtual field trip around the world or looking closely at something in a biology class, for example, DNA strands, there are endless possibilities for immersing students in learning with VR.
Benefits for teachers
One concern that Henderson mentioned is that virtual reality is at the risk of being a gimmick. He said the key is focusing on that instructional connection and how to best use it to provide students with a way to more meaningfully connect with the content that they are learning. VR can be a great engagement tool for students, especially at this time when we are experiencing hybrid and virtual learning and are limited in our possibilities to immerse students in experiences by travel or simply because of limited resources available.
For teachers, and I've seen this in my classroom, virtual reality can be a great engagement tool. For some students, it might just be that spark that promotes curiosity for learning, gives them a different perspective to explore and better understand the content, and in the process develop empathy. In the research done by Lenovo, 97% of the teachers who are using VR said that it was improving engagement.
Lenovo's partnership with Veative offers up to 550 curriculum-mapped lessons in STEM fields like Physics, Chemistry, Biology, and Math, and also virtual tours from around the globe. Each lesson includes learning objectives, immersive learning modules on topics like photosynthesis or the human heart, and formative assessments that help students and teachers track progress.
They are also in a partnership with Launch Your Career which interviews students explores using Myers Briggs and determines spirit animals. The platform then asks students about careers that people might be drawn to. Students can even do a virtual job shadow experience. It then also provides links to websites and students receive a code where they can then explore colleges or career fairs.
The Wild Immersion Jane Goodall partnership offers stunning opportunities to be up close and personal with animals in places such as Africa, the Amazon, and even underwater. They leave cameras in those locations so students can see how the animals are interacting in a natural environment and get the feel as though they are there in person. Hearing Henderson explain this reminded me of the show "Wild Kingdom" from years ago.
Lenovo also worked with schools to get an idea of different objectives and materials that would best benefit students and teachers. For helping students to build empathy, Lenovo offers New Realities. They interview 10 young women about their lives which helps students learn from different perspectives and to be more closely connected to those experiences through VR.
VR Classroom 2 offers a complete solution through its content, device management, the hardware, training available, and the support offered for getting started with it in middle and high school settings. It is important to offer options to audiences that will lead to more authentic and meaningful experiences that will also promote the development of essential skills for their future. With virtual reality possibilities, we now have the opportunity to reimagine learning and create immersive and more engaging learning opportunities for all students.
---
For more, see:
---
Stay in-the-know with innovations in learning by signing up for the weekly Smart Update.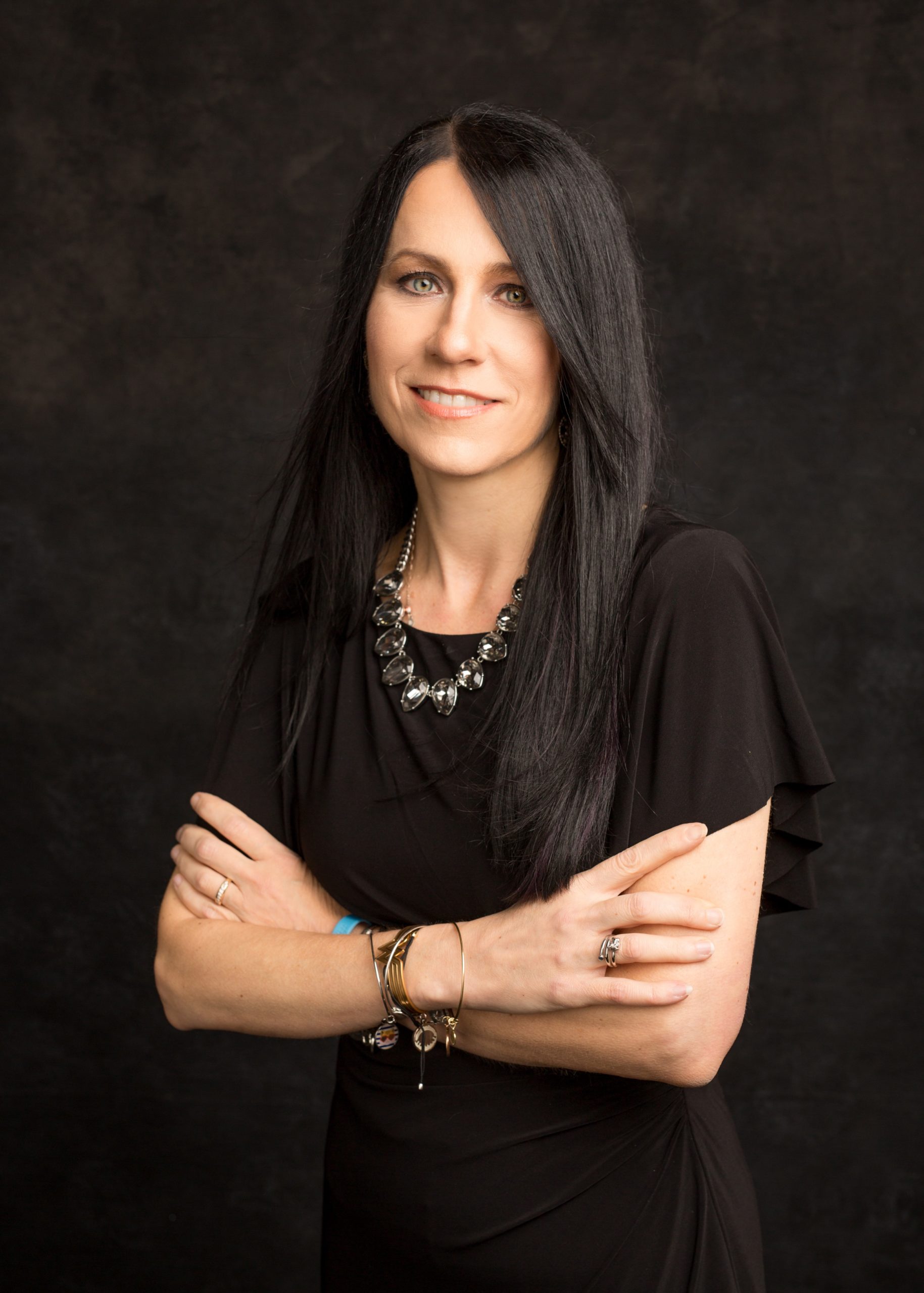 Rachelle Dené Poth is a Spanish and STEAM: Emerging Technology teacher at Riverview High School in Oakmont, PA. Rachelle is also an edtech consultant, presenter, attorney, and the author of seven books, her most recent Things I Wish [...] Knew includes stories from 50 educators. Rachelle is an ISTE Certified Educator. Follow Rachelle's blog at www.Rdene915.com.