Transforming Student Engagement Through Dialogue: 3 Approaches for Every Classroom
By: Danielle Isbell & John Sarrouf
Designing classrooms for engagement and deep learning is a carefully honed craft consisting of many small choices that invite students to fully participate in the course content and exchange of ideas. Engaging students is hard work, and despite best efforts classroom participation is often limited to the same students who regularly contribute. This common pattern is quickly established, and teachers have limited time to create new ways of engaging before it takes hold.
One study on college classrooms found that less than 10% of observed interactions involved a) students responding to the comments or questions of other students or b) instances where instructors directly called on specific students. These patterns of limited cross-classroom engagement are a continuation of a pattern of engagement that begins in middle and high school.
Student engagement is key to long-term success. Students who are engaged have higher skill development, achievement, and learning, and student engagement is the primary theoretical model for understanding dropout rates and promoting school completion.
How can teachers create inclusive, engaged spaces that invite all students to share fully?
Essential Partner's Work within education began in higher education and has grown as more and more middle and high schools face difficult conversations in their communities. The kinds of deeply engaged political conversations and activism that was once primarily found on college campuses has increasingly become a part of the secondary school experience.
Four years ago, EP received the first of two grants to innovate our approach for classrooms. In adapting our model to create the Dialogic Classroom, we found that it supports the creation of more inclusive, engaged classrooms while improving student learning outcomes.
At Newburyport Middle & High School, teachers participated in 16 hours of training plus follow-up coaching and support with Essential Partners to enable them to implement dialogue in their classrooms. As a result,
65% of students reported that dialogic approaches helped them better understand the assigned reading,
76% of students who participated indicated that the dialogues helped them to feel understood by students with differing backgrounds and opinions,
76% of students feel a sense of belonging in the school community, and
48% of students report being more willing to ask their classmates direct questions.
Newburyport English Language Arts teacher Eric Schildge recently discussed the collaboration on a local public radio show. Here's what Eric said: "Here at Newburyport Public Schools there's a real emphasis on ongoing learning and professional development. So this summer we had to do a lot of prep work for this new pandemic-response, hybrid learning model […] We met over the summer for 16 hours of professional development on how to facilitate what they call the Dialogic Classroom. Essential Partners trained us in a whole range of skills that really address the importance of listening, asking genuine questions, and not talking past one another to get to kind of like the texture of the human experience.
It wasn't the nitty-gritty technical stuff that a lot of teachers are accustomed to when it comes to their planning. But it really helped steep us in the mentality and philosophy, which we then were able to apply to all sorts of parts of our curriculum. So you'll hear from the students today that this sort of approach to listening and asking questions has spanned many of the different assignments and learning activities that they've had an opportunity to participate in."
The Dialogic Classroom invites a collaborative examination of the implicit and explicit norms of a classroom and actively works to disrupt patterns that do not serve the purposes of deeply engaging students in learning and conversation. We aim to disrupt certain common patterns in classrooms, such as:
students addressing the teacher only, even when responding to a peer's idea or thought;
3-4 students dominate the classroom while others remain silent;
students whose identities and worldview fall outside the dominant culture feel too anxious to participate, excluded from the classroom community, or even silenced;
side conversations occur between certain students;
and students hesitate to be the dissenting voice, preferring to "piggyback" on what others have said, which not only limits dissent but also keeps nuanced differences from being voiced.
Maybe you see these in your classroom, or perhaps there are other dynamics worth identifying and rethinking to increase student engagement.
The shift to virtual or hybrid learning has exacerbated some of the more challenging classroom patterns. We hear from our partners and have observed in our own teaching that conversations about difficult topics are even harder to engage, that students are anxious about letting other students see their living spaces, that shy or struggling students are even more checked out.
Through extensive partnerships with educators across the United States, we have adapted our approach to create numerous tools, exercises, and strategies to interrupt these most pernicious patterns. Every community—every classroom—is unique, but here are some of our core, tried and true strategies for increasing classroom engagement.
In-class Reflection
Some students jump in immediately with questions or ideas while others hang back, continuing to process. By building space for in-class reflection, you can invite the answers of those who may not otherwise engage as they spend time collecting their thoughts and considering the prompt. By creating 2 minutes of space in which students thoughtfully reflect on a question, you can invite students who process questions differently, but more than that, you're normalizing thinking before speaking.
When working with one middle & high school to facilitate dialogues around the 2020 election, Essential Partners began the dialogues by giving students several minutes of guided reflection in class. While students were asked to complete their political autobiography prior to class, the additional space within the dialogue allowed for students to gather their thoughts, jot down some notes, and become rooted in their own ideas before hearing from others. This counteracts the power of the first speaker who often sets the tone for "the right way" to answer the question. This structure creates autonomy by allowing students to think carefully about their responses, and it encourages the space to process independently of their peers.
Questions
The questions we ask shape our conversations.
When engaging with difficult topics or creating a new classroom dynamic, it is essential to carefully craft questions in order to invite the kind of engagement you want to see in the classroom. It's about designing and patterning questions to elicit a story, underlying values and assumptions, and nuance. It can be easy as teachers to fall into some limiting habits of asking questions:
binary yes or no questions—which invite polarizing and simplified conversations
questions we already know the answer to—which limits personal grappling with the question in favor of guessing what the teacher is thinking
questions that are meant to trick our students into logical mistakes—which leaves students feeling ambushed and reluctant to step up again for fear of being wrong.
If you're not sure where to start, here is a go-to resource for question design. Additional resources for questions on difficult topics and for an exercise that helps students engage with their own identities and beliefs and other helpful guides can be found in our resources library.
Structure
When reshaping patterns, we must interrupt the routines that fed a previous pattern of engagement. Superimposing a new form on an old conversation allows us to imagine and experience new ways of engaging. Once these new structures have been learned—like taking turns talking around the room, letting people finish without being interrupted, asking clarifying questions—the new patterns become part of classroom dynamics even when the given structure is not imposed.
We utilize several tools to create new structures: communication agreements, reflection, equal space to share, an opportunity to pass, and active listening.
One tool we have used for high school students is employing designated listeners. These listeners can be the ones who pull the themes together at the end of a class discussion or can be assigned to come up with questions for whoever was speaking, helping students step into active listening and practice generating questions of curiosity for one another. This also helps students get into the habit of responding with a question rather than a statement or comment; it's a shift from commentary to inquiry.
This is one structure used to encourage active listening, but there are infinite ways a lesson, discussion, or breakout group could be restructured to encourage new kinds of learning.
At Essential Partners, we work to build communities strengthened by differences and connected by trust. If people begin experiencing the possibility of trust and difference coexisting in classrooms, we can foster a culture that supports creativity, inclusion, and innovation. Not only does this culture build the future we want to live in, it boosts student engagement by helping students connect to their peers and their work in new ways.
For more, see:
---
John Sarrouf is Co-Executive Director and Director of Program Development at Essential Partners. He was first exposed to EP's work while studying in the master's program in dispute resolution at the University of Massachusetts in Boston. Since then, John has facilitated dialogues on issues such as sustainability, gender, Israel-Palestine, religious pluralism, and technology and sexuality.
Danielle Isbell began her work with Essential Partners during graduate school at Boston University, where she studied Religion & Conflict Transformation while earning her Master of Theological Studies; A member of the inaugural class of EP fellows, she joined the organization as an Associate in 2019. Her dialogue and community engagement work stretches beyond her educational background and includes projects on economic development, design thinking, recidivism, and education.
Stay in-the-know with innovations in learning by signing up for the weekly Smart Update.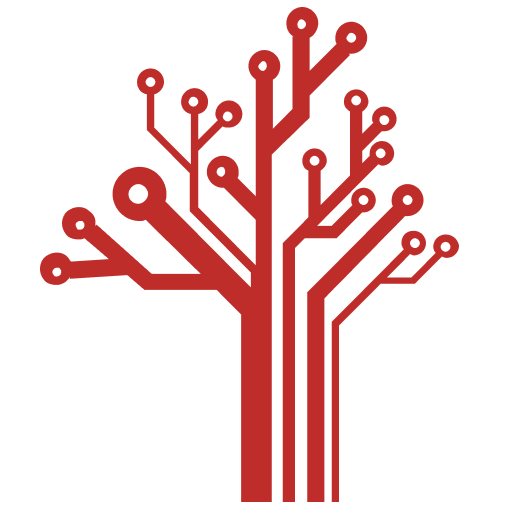 Getting Smart loves its varied and ranging staff of guest contributors. From edleaders, educators and students to business leaders, tech experts and researchers we are committed to finding diverse voices that highlight the cutting edge of learning.