How Lessons of the Past Can Help Design a More Equitable Future for all Students
By: Aaliyah Samuel
The tragedies of 2020 have laid bare the persistent inequities plaguing virtually every system that governs our society. As schools were forced to close their doors across the nation, the problem for some districts became ensuring students had access to remote learning devices, while others had to focus on providing food for students who relied on their daily school lunch to get the nutrition they need.
The question of access and opportunity is one that has intrigued me for years. I once thought that all schools were the same, but my time working in classrooms both as an educator and administrator as well as my combined 20 years in education, taught me otherwise. I've seen firsthand how access in our "egalitarian" society by design is not equal. I experienced working at well-funded elite schools with state-of-the-art equipment and international programs, and in others that could not get the budget to upgrade their computers or update their curriculum. Why inequities like this exist, how they came about, and what factors contributed to them, are questions I explore in Testing America's Freedom, a new podcast produced by NWEA.
In the series, I speak with educators who have invested their lives and careers serving the needs of students across America. We delve into issues of funding, classroom diversity and test design, and how these factors contribute to inequities, achievement gaps, and uneven opportunities for marginalized students. As Americans, we are taught to believe that education is a great equalizer, a remedy for the ills of society, capable of providing opportunity and mobility to the poorest and underserved communities in our country. Unfortunately, more often than not, we find that our education system reifies inequities and injustices, especially for our Black and Brown students.
As an educator and policy reform advocate with over two decades of experience in the industry, probing the racialized history of the education system was difficult. These conversations are uncomfortable, the policies we discuss are real and have life-altering consequences for the trajectories of students. Because education outcomes and academic achievement are deeply tied to wealth, power and influence, the effects of these policies reverberate through generations, especially for people of color. However, to dismantle the system of racial inequity we've built we must face the realities of our history and we must not be afraid to "lean in" to these difficult conversations, because only then can we change the narrative.
The events of 2020 have propelled all of us into a new era of education. Whether we like it or not we must adjust to the new normal of virtual instruction. Today, disparities among schools and unequal access to technology have become more glaring than ever before. Technology and the Internet will likely continue to play a major role in the development and learning for students, and because of this, expanding access and ensuring all students have the tools they need to succeed is critical. As we face these new realities, the question becomes how we, as education leaders, will seize this moment. How will we use the tools that were once wielded to deny access–funding, test design, staffing–to create opportunities for all students?
In one of the most powerful episodes, we hear the voices of youth activists who share their stories and establish a visionary call to action for education leaders and policymakers across the country to seize this opportunity to fix what is broken in public education. Their powerful recommendations can help guide all of us in paving the way for a more equitable future in education.
For educators:
Create a safe environment where students of all colors feel free to share their stories;
Bring culturally diverse voices into the classroom;
Be willing to be an educator and a student, taking every opportunity to learn from your students and their experiences in the classroom;
Use data – quantitative and qualitative – to make informed decisions about where your students are and what they need to succeed, and most of all,
Take the time to listen to all students, to value their voices and ideas.
For policymakers:
Continue to make funding for public education a priority, so that we can begin to close the education achievement gap, to improve outcomes for students who need the most support;
Build equitable assessment systems that measure growth and are inclusive of diverse student identity, with material based on content, text, and themes that all students have been exposed to, ensuring that all students can more accurately demonstrate their abilities;
Rethink assessments and accountability systems, and provide districts with tools and assessments that move away from the "one size fits all" model that is not well-suited to the diverse learning needs of students, to more student-centered approaches to both assessment and accountability;
Remove systemic barriers and historic challenges of recruiting educators of color, and create better economic and financial opportunities for them; and
Engage with the community, and listen to those educators with feet on the ground who know their everyday needs and those of their students, and allow them to use their resources in ways that will support them.
Creating a paradigm shift within the education system takes more than a conversation, it is time to demand a revolution, one that can build a system designed and dedicated to meeting the needs of all students.
For more, see:
---
Aaliyah Samuel EdD is the Executive Vice President of Government Affairs & Partnerships at NWEA. 
Stay in-the-know with innovations in learning by signing up for the weekly Smart Update.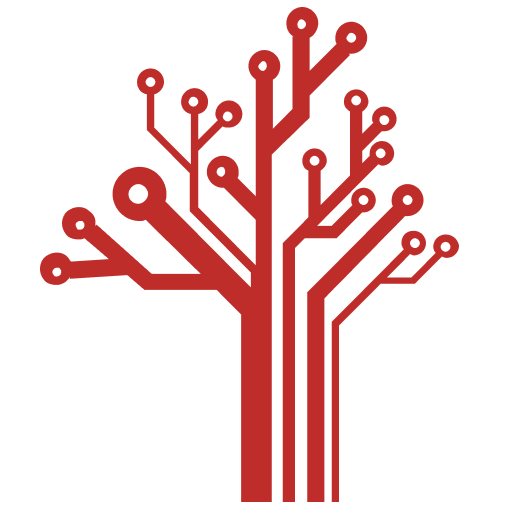 Getting Smart loves its varied and ranging staff of guest contributors. From edleaders, educators and students to business leaders, tech experts and researchers we are committed to finding diverse voices that highlight the cutting edge of learning.