Start Smart: Resuming Learning After COVID Learning Loss
By: Lynelle Morgenthaler
As educators, we never thought it would be like this. A pandemic. A massive school shutdown. The American public has learned to speak our language: virtual learning, blended learning, in-person learning, rotation model, cadres. At any other time, that would be an amazing achievement. But at the moment, we are finding these terms used generally in an op-ed piece about parental frustration.
It's difficult to chart a course in an environment of tremendous change and upheaval. As one of those dedicated to helping educators put tools in their utility belt before they leap into the fray, I've dug into state recommendation, analyzed education news, and combed through educational research to provide a cohesive picture of recommendations and best practices that can serve as the backbone of an instruction plan for the 2020–21 school year.
An Instructional Model for This School Year
As Vice President of Learning Design at Edmentum, a national online education technology company that works with over 8,000 school districts in all 50 states, I knew it was imperative to prepare educators with an overarching picture of an instructional model for school reopening. We released a report called Start Smart: Reopening School After COVID Learning Loss that breaks down three key concepts: social-emotional learning (SEL) and an equity focus are at the heart of learning, a Universal Double-Dose Plan and an Acceleration Plan are the instructional spine; and training for educators, learners, and families make these components work together in school and at home.
For the purpose of arming educators with an academic plan, I want to focus on the Universal Double-Dose Plan and Acceleration Plan for school reopenings.
What is a Universal Double-Dose Plan?
In the Multi-Tiered System of Supports (MTSS) model, students in Tiers 2 and 3 receive additional support, sometimes referred to as a Double-Dose model. Looking at the data based on other forms of interrupted school, researchers are predicting that all learners will have learning gaps to some degree due to the unanticipated school shutdown in Spring 2020 and the current brick-to-click learning environment (in-school and at-home learning, planned or unplanned.
A Universal Double-Dose Plan basically proposes that students will need Tier 1 instruction—starting on grade level immediately for all learners—and simultaneous learning-gap diagnosis-instruction for all learners. And they'll need to do all of this in a rapid-learning environment. A term that educators have typically associated with rapid learning is acceleration.
One of the key benefits of a Universal Double-Dose Plan is that it avoids the stigmatization that occurs by identifying a subset of learners as those who need extra help. If you're working with a diagnostic-based Acceleration Plan, students who are accelerated in performance will receive exactly what they need, as well.
So how do we achieve acceleration during instruction? We focus on essential knowledge, the things kids most need to know.
What Does an Acceleration Plan Look Like?
Tier

Pre-COVID Slide

Student %

Likely Fall 2020 Post-COVID Slide Student %
1
80%
60%
2
15%
15%
3
5%
25%
Edmentum's research scientist created a data model using information based on other periods of interrupted learning to project the likely increase in Tier 3 performance levels this fall.
A big part of the Universal Double-Dose Plan is a solid plan for acceleration. There are a couple of important factors in accelerations: identifying priority standards, which I like to call power standards, is key. You can't go fast unless you're doing the important stuff.
The next aspect of a strong assessment plan is identifying what kids need to learn and already know—and that means a diagnostic assessment. A diagnostic assessment will identify where kids are currently performing in a given subject area and, often, where they are in each domain within that subject area.
Naturally, once you know this information, you want to put that information to its best use by learning exactly what each student needs to know. That's where a concept called mastery learning comes in.
Acceleration Learning Plan
Mastery learning, also known as competency-based learning, ensures that students learn what exactly they need to learn, skip over what they know, and receive additional support for concepts in which they struggle. Assessment identifies the skills students need to master and those that are already mastered so that they don't waste instructional time on what they already know. 
Mastery Learning: Assessment-Powered Velocity

I hope that by focusing on the academic piece of the puzzle doesn't lead you to think that the other elements—social-emotional learning, equity, and robust training—will be less important than academics in this coming school year.
They are all incredibly important aspects of school and learning preparedness in this pandemic and hybrid-learning environment. Without these fundamental building blocks, an academic plan does not have a solid foundation.
For more, see:
---
Lynelle Morgenthaler is the Vice President of Learning Design at Edmentum.
Stay in-the-know with innovations in learning by signing up for the weekly Smart Update.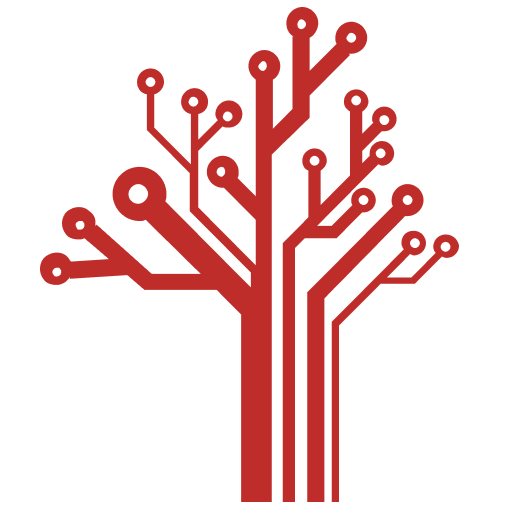 Getting Smart loves its varied and ranging staff of guest contributors. From edleaders, educators and students to business leaders, tech experts and researchers we are committed to finding diverse voices that highlight the cutting edge of learning.