The Trail to Recovery: Addressing Learning Gaps Through Project-Based Learning
By: James Fester
With summer almost upon us, schools across the country are beginning to find the breathing room they need to deeply consider the effects of a year spent online. Foremost among these are concerns regarding students lagging behind due to the complicated reality of learning remotely. A recent study conducted by Horace Mann Educators Corporation found that 97% of educators reported seeing the effects of schooling loss during the past year while 57% say that compared to previous years, students seem at least three months behind their peers in many areas, especially social-emotional growth.
These concerns have led to The Department of Education releasing a detailed handbook that addresses these concerns. Alongside suggestions for creating healthy learning environments and supporting the well-being of students and staff is guidance on addressing issues stemming from the absence of in-person schooling through in-school acceleration.
The second volume of the guide, which you can download here, recommends specific approaches and strategies for addressing the previously mentioned concerns. These suggestions form a sort of "trail" that schools and teachers can follow when considering the best way to address this issue. This trail includes; 1) project-based learning, 2) engaging students in collaboration, 3) enrichment 4) field trips. 5) experiential/hands-on instruction.
This advice makes a lot of sense. It aligns with recent research by The University of Michigan that showed project-based learning with an emphasis on experiential techniques can help address these gaps in learning. Experiential instruction like the kind suggested by the DOE aligns with new research about how the brain best learns and retains new information. And while some teachers might feel intimidated by how to design learning experiences that incorporate all five of these elements, in practice it doesn't require a huge departure from what many already do in the classroom.
Designing for Acceleration
We should start by considering project-based learning, not as a separate item on the list, but the pedagogical approach that we can use to incorporate and deliver the other four. PBL models that are informed by research, like PBLWorks' Gold Standard approach, already emphasize the need for collaborative experiences where students work together to support each other's learning. For example, students might work in pairs to research a topic, then share what they have learned with others during a jigsaw presentation. Another example might be students providing each other feedback using a detailed rubric prior to the final submission of a piece of writing.
Finding opportunities for enrichment within a project-based classroom is also intuitive. Sustained inquiry processes drive most of the learning forward, allowing students a certain degree of agency as they ask questions and engaging in teacher-facilitated activities aimed at finding answers. For example, if they are investigating the effects of fossil fuel consumption on the environment, they are free to pursue all sorts of avenues outside of a single, teacher-directed lesson. They may choose to deduce what alternative form of energy is most cost-effective, or learn about the latest zero-emission car technology, or critique the effectiveness of carbon credits in mitigating human impact. Another element of PBL that can lead to enrichment opportunities is student choice, one aspect of which allows students a degree of choice in how they demonstrate their learning. In place of a traditional report or essay, students could create short films, podcasts, compose songs, or write plays. All of these activities bring with them opportunities to learn new skills that could become outside pursuits or unlock unknown passions.
PBL projects generally begin with an entry event or kick-off that introduces the topic and also piques student curiosity and engagement. Field trips are particularly powerful because of their tendency to provoke questions and because they are a shared experience that can continually be referenced throughout a project. While health concerns and logistical considerations present barriers to in-person field trips, there are an immense amount of virtual and distance programs that can be just as effective. Examples of particularly effective ones provided by The National Park Service include the many Virtual Passport Programs or their ever-expanding list of distance learning programs that can be accessed by teachers across the country.
Finally, we come to experiential learning. Project-based learning actually lends itself to experiential approaches like those recommended by the DOE. Among the many models for experiential learning, five key characteristics are commonly accepted;
Higher-Order Thinking: learning goes beyond a simple recall of facts, instead of focusing on the application of knowledge.
Depth of Knowledge: Students just don't know something, but can demonstrate understanding through solving problems.
Real-World Connection: Learning is authentic and the products of learning have value outside of the classroom.
Substantive Investigation: students are "learning by doing" and engage in processes and activities that are hands-on.
Reflection: students constantly reflect on their learning process to inform next steps and critically think about the implications of what they have learned.
When put together within the context of a project, experiential learning provides important components. For example, PBL revolves around a challenging problem or question fashioned from standards or learning goals. Students must think critically and apply the knowledge they are gathering to meet this challenge, a process that will require a depth of knowledge beyond simple repetition. The final products students create don't simply sit on a shelf in the classroom but instead are useful or accessible to people outside the classroom walls. And throughout this entire process, no matter if students are observing an outdoor ecosystem, interviewing an outside expert, or designing their own experiments based on a hypothesis, they are actively reflecting on their learning and refining the process they are following.
Research on the extent of the gaps created by the range of learning experienced by students during the COVID crisis is ongoing, and a great deal is still unknown. However, we do not need to know the final numbers and percentages in order to begin leading our students along the "trail" that will inevitably lead to better, more effective learning.
For more, see:
---
James Fester is a teacher coach from the Twin Cities (Minneapolis/St. Paul) specializing in project-based learning and classroom technology integration. Originally from the San Francisco Bay Area, James has well over a decade of experience as both a classroom teacher and a PBL and technology coach in California public schools.
Stay in-the-know with innovations in learning by signing up for the weekly Smart Update.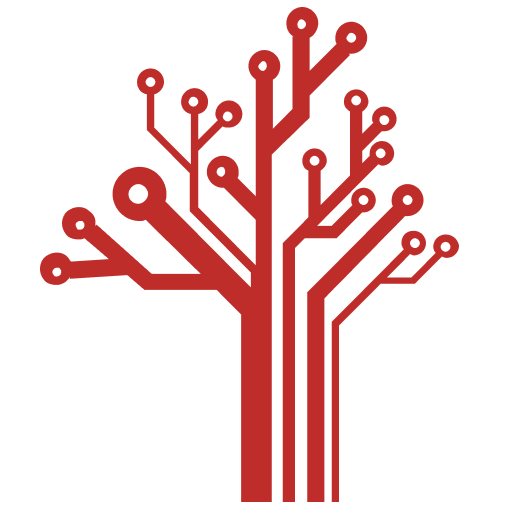 Getting Smart loves its varied and ranging staff of guest contributors. From edleaders, educators and students to business leaders, tech experts and researchers we are committed to finding diverse voices that highlight the cutting edge of learning.