Getting Clearer: Student Access
As we read on responses to school closures and imperatives for schooling moving forward, there is continuous mention of student access. Many times, it's in conjunction with equity, as phrases like "equity and access" are common in resources and professional development. What do we mean by access? Why do we need to mention access when the United States has a compulsory education structure? The presumption that students have access to learning is a nuanced reality, and there are specific social and educational structures that deny access points to students throughout our school systems.
Physical Access
One basic and simple understanding is physical access. Can students physically access learning? Different regions and circumstances impact students' physical access to learning. Some students have limited access to learning resources, such as lab classrooms, and some students commute over an hour to school due to rural locations. Some students have physical access to technology, even new 21st century technology, and some students do not have access to any technology resources. Some students have access to climate controlled classrooms with functioning ventilation and windows, and some students are in classrooms that are in need of significant repair and no heating. This variance to physical access of location and resources profoundly impacts student learning experiences. There are key inequities for physical location and resource access that need to be addressed across the country to support improvement in learning experiences and outcomes.
Access to Social Emotional Wellbeing
Social emotional learning is a prevalent priority across school systems. However, not all learning environments provide students with access to social and emotional wellbeing. There are learning environments that are high stress environments, pushing initiatives and definitions of success that cause harm to students. Some learning environments promote cultural context and values that are oppressive to other cultural contexts and cause emotional harm to students not part of the dominant culture. Some learning environments are violent, with constant conflict, police presence, security structures, and strict regulations that can cause trauma to students. Learning environments that lack diverse representation in content, historical reference, and examples erase some student backgrounds from identity within the learning system. These are all examples of how some students are denied access to social and emotional wellbeing. They are prohibited from being seen and valued, they are traumatized by structures, and unable to access learning environments that cultivate joy, curiosity, and affirmation.
Access to Opportunity
The access to opportunity is one of the most prolific references for access. Opportunity means different things depending on legislation, school, and district context, and strategic priorities. This variance interrupts a consistent set of opportunities provided to students throughout their time in K-12 education. Opportunity is also the term we regularly reference when unpacking the intersection of schooling and economic class in America. There is more opportunity for students to access resources, experiences, school improvements, mentorship, etc. when in middle and upper class settings.
There is no equal access to learning improvements solely on what takes place in learning environments—inequality for access to opportunity begins at the home environment. Knowing that social structures and economic class circumstances improve or prohibit student access to opportunity, school systems do try to provide expanded points of access for students who need the school to provide context that their home environment does not. This also gets complicated in public school settings, as many times middle and upper class families try to "hoard" opportunities to preserve improved access for their students. A clear and relevant example of this is the current "learning pod" movement taking place in response to pandemic schooling circumstances.
Post-Secondary Access
When we think about the "American Dream" and the expectation that compulsory education provides all students with the "opportunity" to achieve that dream, we focus on post-secondary access. K-3 literacy goals are in honor of improved high school performance that results in improved college going rates. If all kids graduate college ready, they can be successful in life… or that is how the story goes. What K-12 schools don't control or discuss in the details of post-secondary access is the fact that key determinants for college acceptance such as ACT and SAT scores are highly influenced by test prep access. Test prep access varies by class, as financial resources provide opportunities for private tutors, specialized courses, and even cultural context that better equips students to perform better on those exams than what is taught to them in school. Other factors, such as extracurriculars and elite courses are also limited or expanded depending on what schools and communities make available to students, and that causes national differentiation in access for students.
When students do find their way into college, it doesn't mean they have equal access to the ability to persist in college. So, this caveat stains the efforts for post-secondary access initiatives, as they limit the work to getting "in" to college, not getting through college, and that defers the American Dream for some students that were striving for it since they entered kindergarten.
Access to Capital
Social Capital is a key player in the game of access for students. When students have access to experiences, well-networked mentors, specialized pathways, etc. they expand their capital and that expands to further points of access. Some students are born into wealthy social capital and put in little effort to know the right people or be part of the best experiences. Some students live in places that have schools and learning experiences that prioritize capital and provide students access to well-networked mentors, learning pathways, and extracurricular experiences. There is no mention of social capital as a key component for compulsory education, even though it is through that capital that college persistence and career opportunities are most able. This systemic denial of the necessity of social capital, or in some cases, the way some schools and systems pervert how students need to be to access that capital has significant impacts on the livelihood for students that spans across generations.
5 Action Steps Towards Improved Student Access
So, knowing all the nuance and complications of access for students, what can one do about it? Well, a lot. Here are five key actions that impact the access of students in your community and beyond:
Engage with and/or be part of your local School Board.

The school board is one of the most influential decision entities that provides or denies student access. Be part of the board to advocate for student access or be an active constituent making sure your board advocates for student access.

Leverage resources and network to invite and empower students into more expansive social capital.

Be an active community member that notices the abundance of social capital and invites in peers and students to build a more robust community of opportunity and purpose.

If you are a parent of a student in school, make sure you are not complicit in opportunity hoarding.

Ensure your decision making for what's best for your child considers needs and access of

all students

 in the community.

Be an active citizen influence on state and federal education policy and legislation.

Pay attention to funding priorities, distribution of resources, boundary, and choice initiatives, and vote/advocate in the best interest for students having access and opportunity.

Practice reciprocity.

We are part of communities, and when all children in our community are "our" children, and when we all belong to each other, we care and grow into community members that value access for all of us.
For more, see:
---
Stay in-the-know with innovations in learning by signing up for the weekly Smart Update.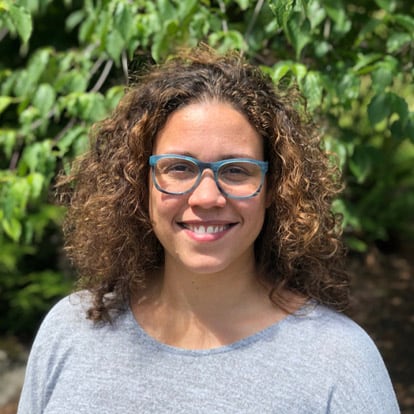 Kelly has been an educator for fourteen years. She began her career teaching in Southern California and has helped schools and systems reimagine teaching and learning, as well as serving as a school administrator. She is a Deeper Learning Equity Fellow, driven by the relentless belief in the possibility of social justice within education systems. Kelly focuses her education leadership on re-imagining structures for teaching and learning in order to empower all students for the future. Kelly is also a member of the Getting Smart Advisory Board.