Preparing for a Healthy and Safe Return to School: Public School Facilities Planning in the Era of COVID-19
By Eric Tucker, Tiffany Kimmel Carlin, Tricia Forrest and Kelly King
Sometimes it feels like everything is in flux for education in the era of COVID-19: Many schools have embraced entirely virtual learning. Others are opening for in-person classes. Some are taking a hybrid approach. Amid the public debates about the best path forward, we cannot lose sight of a critically important fact: School is happening, and as educators, we need to provide meaningful options to support students to learn and thrive—options that work for learners regardless of the environment they're in.
At Brooklyn Laboratory Charter Schools (LAB), we are offering a fully remote learning model for those who choose it, while also reopening our school buildings for in-person learning. For us, the most meaningful option is face-to-face learning, in classrooms, done safely. This approach serves the greatest number of families in the community. It enables educators to respond to unique needs of individual students in ways that make those young scholars comfortable. For our school community, in-person school is the purest and most accessible form of learning we can offer.
But creating a meaningful option for in-person education required reimagining school in the classroom, and we have worked tirelessly with leaders in health, design, education, and equity to create an approach that safeguards health and promotes learning while caring for the socioemotional needs of our students. We believe that it's possible to be socially distant and still have an intimate and personalized approach to learning. And we've put together all of our best practices into a guide that we're sharing to help other education leaders consider similar options for their own schools.
That guide, titled, "Brooklyn Laboratory Charter Schools Public School Facilities Planning in the Era of COVID-19 Guide," was released this week.
Creating this guide wasn't easy; we devoted months of research and planning before making modifications to our facilities to support the health and safety of our students and staff.
Over the course of 16 weeks between April and August, we held more than 150 meetings (including a set of intensive working sessions, or charrettes in design parlance) to gather insight from industry experts, government officials, architects, urban designers, educators, staff members, parents, scholars, and many others. Tokumbo Shobowale, a member of our Board of Trustees, said this effort was exhaustive but mission-critical.
"There's no magic to what Brooklyn Lab has done, just a real meticulous attention to detail," Shobowale said last month. "It's pretty simple: If people are coming to campus every day you want to have a plan to make sure they're being safe."
But we didn't just want to be safe. We wanted to be as safe as we possibly could be. We wanted to be able to communicate our decisions in a clear and concise manner to scholars, parents, teachers and staff members alike. We wanted to be able to share our findings with the world. These charrettes facilitated the brunt of this work. We intentionally sought to make the meetings safe zones to share our hopes, fears, concerns, and ideas, placing a value on vulnerability as an avenue to learning and growth. As a group, we set out to answer key questions:
What will classrooms look like and feel like?

How can we keep students and teachers safe on their way to and from school?

How will we honor scientific and public health guidelines?
The guide answers all of these questions. It includes specific calculations for how to rearrange a classroom so students are seated at an appropriate distance from one another (and the teacher). It offers advice on ingress and egress, on what we'll do when we suspect students or staff have been exposed to COVID-19, and on contact tracing. The guide even delivers a free set of easy-to-understand icons designed to communicate important but complicated information to a variety of constituents.
"Right now people are being bombarded with information they can't understand from all directions," said L. Arthi Krishnaswami, founder of the Community Success Institute and an adjunct professor at Carnegie Mellon University in Pittsburgh. "Anything that helps increase that level of understanding is a positive."
Overall, we organized the document around four key strategies:
strategies to prevent the spread;

strategies to contain the spread;

strategies to facilitate learning and continual improvement in the pandemic context; and

strategies to establish an ongoing, iterative process.
Of course, the guide also links to five mission-critical documents that emerged from our research, as well: the Back-to-School Facilities Tool Kit, the Instructional Program Scheduling Map, Front Porch Implementation Plan, Success Coaching Playbook, and Back to School Learner Identity and Agency Guidebook, all housed under Brooklyn LAB's Equity by Design project.
As a laboratory school, we embrace the importance of iteration. Case in point: Even since publishing these tools, we have sharpened specific practices and protocols for the new school year even farther, through feedback and insights.
The world of education is rife with uncertainty and anxiety right now, we get it. We feel it too. But at LAB, we believe we need to recognize that we all share the same end goals: To safeguard the health of our respective school communities and provide learning options that meet the needs of all students."We recognize there is no one solution for every school from Brooklyn to Bakersfield, but we are committed to participating in practical conversations from which we can all learn," added LAB Chief Operating Officer Aaron Daly. "As others follow this same path, we hope this guide becomes a resource and reference."
We hope you find the insights shared in this resource helpful.
Download the Brooklyn LAB Facilities Guide Here
For more, see:
---
Tiffany Kimmel Carlin is the Architect-in-Residence at Brooklyn Laboratory Charter Schools.
Our core partners included Urban Projects Collaborative (UPC), a company that supports capital projects that improve quality of life and a better built environment, and five design firms: Gensler, PBDW Architects, PSF Projects Architecture, SITU, and WXY architecture + urban design. We also engaged Tiffany Kimmel Carlin as an architect-in-residence and collaborated with AKA Studio, the architecture firm that designed LAB's high school. Later in the process, we welcomed educational industry experts including the National Center for Special Education in Charter Schools, EdTogether, Public Impact, The New Teacher Project, InnovateEDU, ASU Mary Lou Fulton Teachers College, City Year, EL Education, The Forum for Youth Investment, Transcend, Turnaround for Children, The Center for Black Educator Development, Character LAB, Dr. Anindya Kundu, The Equity x Innovation Lab, Q.E.D., Seton Montessori Institute, and Dezudio.
Stay in-the-know with innovations in learning by signing up for the weekly Smart Update.
We know that educators and leaders have spent the last couple of months scrambling to meet the immediate needs of learners in their community. Thank you to each and every one of you for everything you've done to make the best out of this challenging situation. Now that the end of the school year is here, we're shifting our Getting Through series from stories and advice to support remote learning or long term closures, to getting ready for the complex work of reopening schools this fall.
Interested in contributing to this campaign?
Email your stories and ideas to [email protected] or tweet using #GettingThrough to participate!
Eric Tucker is the co-founder and Executive Director of Brooklyn Laboratory Charter Schools. He has served as a teacher and instructional leader in Providence and Chicago. He is former Director at the Federal Reserve Bank of New York and the co-founder and Executive Director of the National Association for Urban Debate Leagues. Eric is also a member of the Getting Smart advisory board.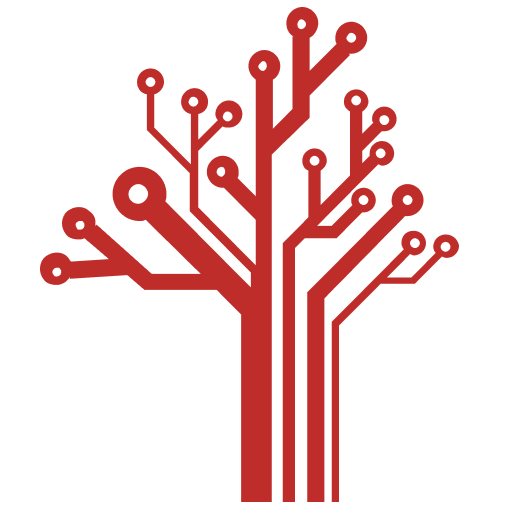 Getting Smart loves its varied and ranging staff of guest contributors. From edleaders, educators and students to business leaders, tech experts and researchers we are committed to finding diverse voices that highlight the cutting edge of learning.