'Voices Of A Learning World' Aims To Be New Medium for the Global Redesign of Learning
Change theory identifies two primary ways change occurs. Slow change—often called evolutionary—is what most of us are used to, especially in education. Fast change—revolutionary—is less common. But for the 18 education practitioners, thought leaders, and edupreneurs around the globe who have come together for Voices Of A Learning World, a revolution is exactly what they're planning. They don't want to change or improve learning, they want to collaborate to create something completely new.
Their mission, according to Thom Markham—one of the group's conveners and founder of PBL Global—is to be a global platform for the diverse voices of youth, parents, educators, business leaders, and engaged citizens to come together to evolve a shared global vision for learning that inspires problem solvers, skilled futurists, and a public commitment to kindness, global cohesion, and a positive future.
Calling that a heavy lift may be an understatement. However, Markham and this group—representing global voices from Australia, Mexico, Spain, China, Denmark, and the U.S.—are prepared.
Their focus is to support project-based approaches and wellbeing as key elements of an emerging learning ecosystem that they foresee overtaking industrial models of teaching.
"Nobody in this group is interested in supporting schools that want to just dip into a couple of projects," said Markham. "We've been waiting for this moment."
The moment Markham is referring to is naturally the worldwide pandemic. If this group sounds poised for something different, you are correct, according to Markham.
"Industrial education is over. The Berlin Wall has fallen and there's a vacuum and a gap that demands a real alternative," said Markham. "It's time for true transformation."
As advocates for transformational educational change for many years, the revolutionary tones from this group are not an accident. Their intent, according to Markham, is to move forward quickly to have a dialogue and forum readied by September to share viewpoints and practices across the globe.
Two key departures symbolize the contrast between this group and previous educational efforts. One, their intent is to clearly point out that the what, how, when, and why we learn should be in the hands of students, parents, and business partners rather than experts alone.
According to Kelly Pfeiffer—Head Teacher at Futures Learning Dubbo School of Distance Education in Dubbo, New South Wales, Australia—this group can represent the global example for students, teachers, parents and partners to draw upon ideas and professional learning no matter where they are located. She said when done well, a project-focused approach can have a transformative impact on all those involved.
"I think the tipping point will only happen when students are empowered and feel confident to stand up and argue/demand for the need to change education," said Pfeiffer. "It would be nice for Voices to give students the platform, support, and backing to make this a reality."
Secondly, the group believes strongly that learning needs to be redefined by the global community engaged in an inclusive global dialogue. Markham invokes Design Thinking to describe this phase.
"We are really at the empathy stage," he said, "It's time to find out how students, parents, and citizens believe learning can best serve their needs in the future."
This group also intends to be action-oriented. "We will go beyond discussion," said Markham. "As the conversation evolves and a global consensus for change emerges organically, we will offer support, resources, ideas, and points of contact globally."
Markham indicated that the team will sponsor an ongoing series of webinars supporting project-based work and the 'project mindset' as the foundation for the future of learning. The webinars will be global in scope, and involve experts, leaders, students, parents, teachers, and business leaders.
"The webinars will follow a similar format designed to maximize and include the many 'Voices' advocating for a new 'future' in education," said Markham.
Each webinar will be centered around a focus question or challenge led and organized by one or two members of the VOICES team. Initially, the VOICES team will set the topics and invite others from their network into the webinar discussions.
Markham said a backchannel leading up to each webinar will be available to create engagement and themes across social media platforms like Facebook and Twitter. A small number of experts will then respond to some of those themes up front and offer breakout rooms into which participants can take a deep dive.
The team is considering a variety of entry inquiry points. A few example are:
"How can we make sure PBL remains relevant in the face of the transformations in store for education in 2020-21?"
"How can PBL flourish in a hybrid, blended, or distance environment?"
"How do parents and business leaders 'co-partner' with schools to help PBL flourish?"
"How can we encourage play-based learning as a foundation for project-based work in later years?"
"How can parents be effective partners in distance PBL?"
"How do we build a model of learning that integrates project based work and positive strengths?"
"How do educators develop the mindset and dispositions critical to effective project facilitation?"
"How do schools design sustainable systems for PBL?"
"How do educators and parents distinguish passion and purpose-driven PBL from curriculum driven PBL?"
"How can we visualize PBL as an agent of community and societal change?"
The questions will evolve to become specific and action-oriented, according to Markham. Each webinar will be accompanied by resources and direction for participants.
"The goal is action, not discussion," said Markhmam. "The goal is to also expand as a global channel."
As the channel grows and the group becomes more popular as a platform for exchange, Markham said followers will be invited to offer their own topics.
These international voices agree that most of the current changes in education are still too standards-focused and classroom-based. They are advocating for a more broader, authentic, student-centered and personalized type of project-based learning, and view the current pandemic as an unforeseen but welcome disruption to global schooling.
According to Nicholas J. Martino—founder of both A-Lab and NJM Global, as well as Curriculum at THINK Global School and BIT School in Mexico City, Mexico—the cancellation or alteration of standardized tests from AP to IB provides a unique opportunity to shift from education to learning.
"Across the world, students, parents and teachers are finding new ways to make learning relevant and dynamic outside of the four walls of their classrooms," said Martino. "My hope is that as we reevaluate our priorities and values as school leaders we add more weight to developing the whole-child, and linking their learning to authentic real-world tasks fueled by intrinsic motivation."
Critical to the future of learning is adopting more of a 'project mindset,' according to author and educator Dr. Tim Kubik, co-founder of Project ARC (an educational firm that facilitates relevant community partnerships so educators and businesses can create authentic project experiences that promote and assess complex learning).
"This vision of the future is still developing," said Kubik. "There is a vacuum at the moment and my hope is that this group will take a visible, leading role in bringing together educators, parents, students and business to design and develop a framework for the future."
See the complete Call To Action here.
For more, see:
---
Stay in-the-know with innovations in learning by signing up for the weekly Smart Update.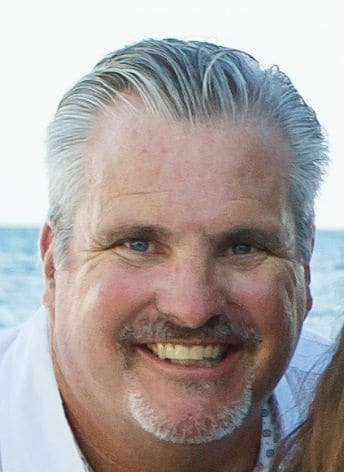 Michael Niehoff is a Getting Smart Columnist. He is a teacher, leader, blogger, and student advocate.