The Difference Between Grades and Feedback Has Never Been More Clear
The lessons to be learned from our experiment with distance learning are starting to crystalize.
I'll explore some of those insights from a national level in later posts but intend to focus my attention here on the most important lesson I've learned teaching online since March 23 with my troop of sixth-graders. This work brings an unexpected conclusion to a series of blogs, which chronicles my return to the classroom after 15 years in the executive suites of the Buck Institute for Education and the Partnership for 21st Century Learning.
As the headline indicates, the difference between grades and feedback has never been more clear. This spring, grades have zero value. In our district we have been ordered via MOU to do no harm. The grade our students earned at the end of the second trimester (February 28) is the grade they will receive for the final trimester. Unless they improve. It is an elevator that can move in only one direction.
We are not alone in this policy. As a recent piece asked, To Grade or Not to Grade? During Coronavirus, That Is The Question. So if grades don't matter, what does? The answer I offer is simple: Feedback.
Google Classroom provides us with a mechanism to give timely, relevant, personalized, and actionable feedback. I have been professionally involved in education for 28 years and have taught K-12 for 11. Never before have I had the motive and the means to provide students with meaningful feedback on a daily basis.
As some of you may know, each classroom you create in Google Classroom has a dedicated chat stream that everyone in the class can use to post, read, and respond to announcements. This feature is much derided by many users because it provides an unending, well, stream of updates. I turn off notifications so that my students aren't flooded with assignment updates, fixes, and reposts from me. I delete old announcements and posts on a weekly basis. My stream is shallow but it runs clean.
I spent the first three weeks of our online learning journey training my students to rely instead on the private message exchange that Google allows via the assignment feature of Classroom. That feature allows me to have one-on-one extended conversations about every assignment my students turn in or need assistance with.
The immediacy and relevance of that tool has changed the way I assess. I used to post all assignments on Sunday night and expected them to be completed by the following Friday. I would spend my Saturday mornings grading papers and then posting grades on PowerSchool. The time-consuming nature of providing written comments on every single assignment a student completes is too much for me, or probably any other teacher. There was little to no formative feedback.
Not so any more. I still post assignments on Sunday night and expect them completed by Friday at midnight. But now, freed from the daily grind of face-to-face teaching and the need to put pen to paper, I grade assignments as they are turned in. I provide personalized feedback on every assignment for every student.
I unwittingly turned my assessment and feedback process into a slim mimicry of the feedback loop of graduate school. Feedback becomes a personal exchange between the learner and the teacher. Both are richer for the experience.
Before I share a few examples of what these assessment conversations look like, it's important to understand the demographics of my class. Not a single parent has graduated from college. About 80 percent of my students are current or re-classified as English Language Learners. Socio-economically, we are a working-class poor school with an extraordinarily high percentage (27%) of students with special needs. Nearly 70 percent of the students in our school have one or more Fs.
As much as I want to live up to my reputation as one of the grand old men of Project Based Learning, I have to focus most of my teaching energy on building basic literacy and study skills and developing the 4Cs of collaboration, critical thinking, communication, and creativity.
Each week my students use a list of 20 words to write sentences, identify antonyms and synonyms, spell, and use in online games. The words, pulled from lists intended to prepare them for state exams (CAASPP), are also used in weekly writing assignments. The weekly reading assignments, both fiction and non-fiction, tend to reinforce the list.
Even the simple act of writing vocabulary sentences has opened up a window on their lives and allowed me to share insights into mine. Here are a few of the comments I have shared with students:
Feedback On Student Poetry in A Project Called 'Quarantine Journal'
"I like reading these poems even if they make me sad. I realize what rich lives my students have—thanks for sharing. My favorite line is your reference to Florida. That made me realize that my family won't be going to Hawaii for the first time in a very long time. Oh, well…"
"Beautiful work. There are a couple of lines that I really like. I feel the same about the way people look at me when I go on a walk, but I realize that's the way I look at them and often cross the street to avoid them. I miss the feeling of sand between my toes, too. Every year we take a family vacation to Hawaii, but not this year. Well done."
"This is one of the best researched essays I have ever received from a sixth grader. Well done… You back your strong opinions with facts, statistics, and quotes—most adults could take a lesson from this. … The only thing you need to work on is the use of text language (u, instead of you). In seventh grade and beyond teachers simply won't accept text language. … I am proud of you—great way to finish the year."
"You do realize that we now have a record in which you admit that school was fun and that it is easier to do school work in class? You are doomed… Well done!"
"I like the positive attitude you take. Most of the journals from the other students have been dark and depressing. When you do your poem for next week make sure to include an illustration/picture—that is one of the requirements."
"Your images are creepy—glad to see you haven't lost your sense of humor. … Be careful on your syllable counts—it's supposed to be 5-7-5, and your counts are way off. … Take care."
Feedback On Student Letters to President Trump
"Well written and thoughtful. I agree with your point about prices—a lot of the stuff we want is hard to get or expensive. The only thing to fix is the spelling of COVID, not COVED. Well done."
"You picked a topic that I care a lot about because I have two sons in college and it costs a lot of money. Now let's focus on the little things of writing. Make sure to begin each sentence with a capital letter—that lets the reader know it's a new thought. The same for ending sentences with periods—it lets the reader know what comes next is a new idea. Well done."
And what is the usual response from students to these personalized messages? Simple 'thank yous." I have never before in my teaching career received a message of thanks for a graded assignment.
There are not many silver linings to this crisis. This is among the few. I encourage teachers, including myself, to not forget the importance of feedback. The personal relationships we develop and maintain online may be the lifeline students need to stay engaged in school, no matter what comes next.
For more see:
---
Stay in-the-know with innovations in learning by signing up for the weekly Smart Update.
David will be chronicling his return to the classroom in a monthly series of blogs. Follow along.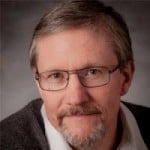 David Ross is a global education consultant and former CEO of the Partnership for 21st Century Learning.