Avoiding Accidental Harm: Fostering Positive Impact on Students' Lives
Key Points
Students' self knowledge doesn't develop because of an activity or two; identity develops and coalesces over years through the consistent practice of self reflection.

There's plenty of science to support the importance of every student having at least one "trusted adult" in school. But it has to be the right sort of relationship to be considered one that leans on assets and supports learning.
By: Jennifer D. Klein
At a conference in Malaysia in the spring of 2023, I heard keynote speaker Todd Shy, author of Teaching Life: Life Lessons for Aspiring (and Inspiring) Teachers (2021) and head of upper school at Avenues in New York, refer to education as a "human event" that changes lives for the better. He shared beautiful stories about students impacted permanently and positively by an adult who saw them, who "claimed them," as Shy put it, and who lifted them to be their best selves and pursue a life they perhaps hadn't envisioned for themselves before. He invited us to remember who those people were for us as children, and it took me back to those educators who really saw me, adults who extended kindness and grace when I stumbled, who challenged me to work harder and supported my whole self even as I figured out who that was. It was a beautiful way to start the conference.
But I can't shake the questions Todd's words raised for me. Seeking to have a positive impact on our students is what we educate for, no question, and I highly recommend his book, which I found deeply poetic and moving. But what about those moments of accidental harm an educator can create as well, moments when students feel seen only for their deficits, or are held back from their aspirations because an adult suggests their goals somehow don't make sense? We all have memories of those teachers, too—and the use of "accidental" is me giving educators the benefit of the doubt, as I certainly hope it's never intentional. Sadly, there are still teachers out there who revel in how many students fail their classes, who enjoy wielding power over young people and may even cause intentional harm. But I believe they are few, and that most cases of harm are in fact unintentional.
In The Landscape Model of Learning (2022), my coauthor Kapono Ciotti and I share stories of such harm: Astronaut Mae Jemison being told by a kindergarten teacher that she should become a nurse instead of a doctor; my hija de corazón feeling seen only for her deficits for five years of her education, who gave up on higher education partly because a teacher made her feel like a hard luck case to get into college; the boy in a special education program who didn't think he had any gifts until he was a senior in high school. Many of us have these stories from our childhoods as well, and some of us teach to erase the accidental harm once done to us by opening doors and avoiding such harm for our own students.
Mine was a humanities teacher I had for 4th through 6th grade. I loved the humanities and still do, but this teacher could easily have pushed me away from my future as a writer and thinker. I have no memory of what preceded her comment, only that this teacher told me I needed to learn to think before I spoke. My parents had chosen an alternative school for me, a place where every child was supposed to feel seen, a place where I fit in because we were all a little outside the box. And most of the time I did. But on this day, an educator turned my mind into my enemy, and she broke something in me that I spent years trying to repair.
I remember bits of the aftermath. Honestly, I was confused at first, and maybe a little angry. Surely I did think before I spoke—I was always thinking. But I rarely saw anything the way other people did. Did she mean I should think before saying something different than what she was looking for? Did she mean I needed to learn to filter my thoughts differently, censor myself instead of being forthright about my ideas? I struggle to remember what I said that precipitated the comment, but I remember how it sealed my lips for months. This encounter was the moment I began to lose confidence in my ideas, and to question my right to share them. And I've had to fight those demons my entire life.
While accidental harm may be impossible to avoid completely, there are myriad strategies we can use to help prevent acts of accidental harm and to restore wellbeing after harm occurs in our classrooms and schoolhouses.
Establish a classroom culture that is safe and encouraging for every child.
I often invite teachers to create a Y chart on this topic before they start their school year: If we have built a classroom space where every individual can thrive and no harm should occur, what should we see, hear and feel? A safe and encouraging culture isn't just a place where students don't hurt each other physically; it's a place that encourages intellectual risk taking, honest self reflection, and all the messy complexity of growth, without fear of judgement or failure. It can be a chaotic space, too, but it's a sort of productive chaos anyone can recognize when it's happening—the classroom comes alive with a buzz of activity, curiosity, and collaboration. It's not a space where there are no disagreements; it's a space where disagreements are an opportunity to understand each other better. And it's not a space where we avoid frustration; instead, it's a space where we work our way through our frustrations and learn from them. This requires effort on the part of both educators and students, to ensure that frustrations and challenges don't explode into accidental harm, instead offering opportunities for growth and safe connection.
Build asset-based relationships with every student.
There's plenty of science to support the importance of every student having at least one "trusted adult" in school. But it has to be the right sort of relationship to be considered one that leans on assets and supports learning. In our research for The Landscape Model of Learning, Kapono and I encountered research (Victoria Theisen-Homer, 2022) that found a prevalence of instrumentally focused relationships with students among educators in low-income schools (a one-way relationship designed to ensure a specific outcome, usually student compliance), and a tendency for reciprocally focused relationships among educators in more affluent schools (an affirming, two-way relationship designed to encourage students to think for themselves). Impulsed by implicit bias, instrumentally focused relationships are a clear source of accidental harm for students in low-income contexts, as they do not encourage the growth of students' whole selves so much as compliance with the demands of the teacher.
Having the right sort of relationship with students is essential to avoiding accidental harm, and asset-based relationships are essential to students feeling seen and honored for who they are and what they're good at. When we stop focusing on quiet, compliant classrooms and start focusing on showing every child that we see their talents and interests, and believe in them as learners and humans, we can motivate growth in their areas of need as well.
Use different forms of self reflection regularly to help students explore their identities and understand themselves.
Students' self knowledge doesn't develop because of an activity or two; identity develops and coalesces over years through the consistent practice of self reflection. Unfortunately, classroom teachers often feel they don't have time to pause and let students reflect, which isn't suprising given the demands of the classroom. But the science is clear: self reflection and metacognition are essential to human growth and wellbeing, and the better students know themselves, the more comfortably they will self advocate if an accidental harm occurs. Similarly, educators who create space for safe self reflection in class get to know their students far better, which helps reduce the likelihood of accidental harm and increase the likelihood that they will help spark students' growth and nurture their wellbeing. I strongly recommend that at least some forms of reflection be private if students choose, as a private journal can motivate deeper, more honest self knowledge than one students know will be read by the teacher.
Offer thoughtful feedback that encourages and even sparks growth.
We have all received less-than-helpful feedback at some point in our lives, and we know how easily it can stop growth rather than catalyzing it. I learned early in my teaching career to start from compliments and then offer constructive feedback, what my friend and colleague Jill Ackers always calls "growth-producing feedback." By starting with compliments, we show every student that we do see what they're doing well, that we know they are capable of excellence and growth. And when students know that their teachers believe in them, in their ability to grow from where they are to where they could be, they are more able to learn from and apply the feedback received, less likely to get defensive or just give up. In my opinion, the whole point of feedback is not judgement or grading—it's about nurturing our students and encouraging their growth. Whereas judgemental feedback can make students feel incapable of improvement, thoughtful and supportive feedback makes students feel good about themselves and capable of incredible growth.
Apologize and repair when an accident occurs.
Sometimes, accidents do occur; no educator is perfect, and bad things can happen when we're undertrained, overstressed, or rushing to meet expectations. In my experience, teachers can also get nervous about regulations and restrictions on what they're allowed to say or do to support students, which is a recipe for a whole lot of anxiety and even more accidental harm. So part of the solution is simply to notice when harm has occurred, as quickly as possible, and to respond immediately in ways that help to restore wellbeing for the student. That might look like something as simple and personal as a sincere apology, or something as complex and collaborative as a restorative circle or other restorative practices. And yes, admitting our mistakes is hard for most people, but if we never take the time to say we are sorry, our students may carry that accidental harm in their hearts for days, months, or even years.
I reflect often that what my teacher saw in me at 10 turned out to be my superpower, not my downfall. People read my work today because of my frank honesty and unfiltered perspectives. I always think before I speak, and I say what I mean; I make a living by being direct and unapologetic while nurturing change. What might it look like if educators were to help students recognize that their most core tendencies, even those that challenge others, might actually be their superpowers? What sort of "human event" might we create if we help students hone those assets and talents into even more effective skills? I believe it is possible for educators not just to avoid accidental harm, but to teach intentionally toward the needs and identities of every child, and to help students recognize and hone their superpowers not just for a good life, but for a better world.
Jennifer D. Klein is a product of experiential project-based education herself, and she lives and breathes the student-centered pedagogies used to educate her. She is a former head of school with extensive international experience and over thirty years in education, including nineteen in the classroom.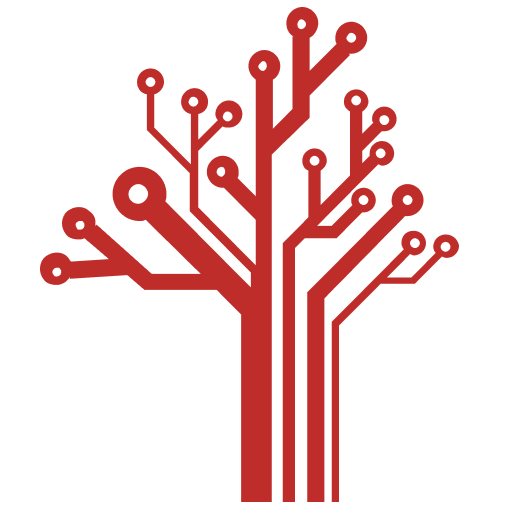 Getting Smart loves its varied and ranging staff of guest contributors. From edleaders, educators and students to business leaders, tech experts and researchers we are committed to finding diverse voices that highlight the cutting edge of learning.