Learning and Growing as Educators On A Busy Schedule
Educators have busy schedules and one thing that I hear quite often is that there never seems to be enough time. We need time to plan for our classes, to complete different tasks required by our roles in education, and of course most importantly is time to spend with our students. But in order to be at our best, we need to find time to take advantage of different learning opportunities to stay informed of best practices and emerging trends in education. We also need time to connect with other educators. It's through these relationships and finding the right tools that we will grow personally and professionally, and bring our best selves into our classrooms each day. The challenge is not so much in finding resources, but rather in finding the most valuable ones that will fit into already busy schedules.
Personally, I stay involved in a lot of different ways so I can continue to build my professional knowledge and my connections with other educators around the world. Having chosen to spend many of my first years of teaching isolated, I missed a lot of opportunities to learn more, to do more, and to provide more for my students. A few years ago I made a shift to becoming a more connected educator by leveraging the technology available through social media. It has been an ongoing personal and professional transformation. Becoming connected has increased my awareness of the plethora of learning opportunities available for educators. I have changed my teaching methods, broadened my perspective of strategies and best practices in education and have more options for getting the support that I need to bring new ideas into my classroom.
Here are different ideas for ways to learn on any schedule. These options create a lot of possibilities for how, when, and where we can engage in professional development and become more connected educators. With the summer break coming for many educators, it can be the perfect time to explore new ideas.
Social Media
Over the past few years, there has definitely been an increase in the amount of social media used by educators for professional learning and networking. Depending on your level of comfort and how often you choose to interact, there are many ways to learn, crowdsource ideas and access different perspectives and people with different backgrounds and experiences.
Twitter. Although I was hesitant for many years to create a Twitter account, once I did a few years ago, my Professional Learning Network (PLN) has continued to grow. Whether you have time to engage in a nightly or weekly Twitter chat or just follow one of the many hashtags related to education, there is something for everyone when it comes to Twitter. Do you have ideas and want to gather more? Create your own hashtag and use it to invite people to share their ideas with you. Post a poll to get quick feedback, find educators to follow and create a list to keep track of resources and ideas shared. In addition to hashtags, there are many chats and topics to follow. If you want to find educators to follow on Twitter, David Lockhart created a list of 100 educators to look into.
Voxer. A walkie-talkie messaging app that promotes communication and collaboration. It's easy to get started with and it provides a lot of different ways to add to your professional learning. Use it for somewhat asynchronous conversations with a colleague, create a small group to discuss specific topics such as blended learning, project-based learning or augmented and virtual reality. Using Voxer for a book study also works very well. It provides a great platform for talking about a book and sharing resources, without having to be in the same space at the same time. There are even groups on Voxer, you can search the list and join them. It's nice to be able to listen to the messages on the way to or from school, perhaps during a lunch break, or while making time for a walk and self-care.
Facebook. Initially used with friends and family as a way to share what's happening in each other's lives and maybe to reconnect to organize events like family or class reunions, Facebook is now used by a lot of educators. There are many educator accounts to follow as well as groups of educators to join.
Information Sharing
Sometimes it is easier to find the information that you need, especially information which is current and offers a lot of resources, by exploring the different digital forms of information such as books, blogs, and podcasts. Knowing that the information is credible, up-to-date, and provided by educators with experience, is what sets these options apart from other options.
1. Blogs are a quick way to get information from a variety of sources, especially when you look at different blogs available from publications such as Getting Smart, EdSurge, TeachThought, Edutopia, eSchoolNews and EdWeek to name a few. Searching the list of top education blogs to follow is helpful for finding specific topics, content areas and grade levels, or even for opportunities to contribute to a blog.
Many educators have personal blogs which offer a lot of inspiration and share ideas and even struggles. You can browse through this list of educator blogs to follow. Some educators that I follow are Mandy Froehlich, Jennifer Gonzalez, Eric Sheninger, Kasey Bell, Kristen Nan, Matt Miller and David Lockhart.
2. Podcasts can be a great way to pass time when traveling to and from work, relaxing or even during exercise. Most podcasts are short enough that you can listen to an episode and pick up new ideas and inspiration. Over the past year, there has been an increase in the number of podcasts available to teachers, whether created by educational organizations or simply teachers wanting to share their experiences and inviting others to join in the conversation. Some that I regularly listen to and which have been recommended to me are: Edumatch Tweet and Talk, Jennifer Gonzalez (Cult of Pedagogy), Vicki Davis (Ten Minute Teacher), Will Deyamport (The Dr. Will Show, the Edupreneur), Barbara Bray (Rethink Learning), Brad Shreffler (Planning Period Podcast), Don Wettrick (StartEDUp),  Google Teacher Tribe, Teachers on Fire, Andrew Wheelock (Coffee with a Geek), Dan Kreiness (Leader of Learning), and Denis Sheeran (Instant Relevance Podcast).
3. Books. There are more educational books available for professional learning than ever before. It's easy to find book recommendations by following specific hashtags on Twitter or looking at different curated lists of education books. For some book recommendations, I generally follow the hashtags #bookcampPD, #PD4uandMe, and #Read4Fun, which are led by different educators. The Read4Fun group also shares books in a Voxer group. For a list of recommended books, ISTE crowdsourced recommendations last year and I also created a survey to gather ideas from educators. Some of the books mentioned on the list include: Teach Like a Pirate by Dave Burgess, The Innovator's Mindset by George Couros, Courageous Edventures by Jennie Magiera, Culturize by Jimmy Casas, LAUNCH by A.J. Juliani and John Spencer, Lead Like a Pirate by Shelley Burgess and Beth Houf, Start with Why by Simon Sinek, Daring Greatly by Brené Brown, Take the L.E.A.P.  (Elisabeth Bostwick), and What School Could Be by Ted Dintersmith. Many publishers have books coming out on an almost weekly basis it seems. Check into DBC Consulting, EduMatch Publishing, IMpress and ISTE to explore more books available.
Online Learning Opportunities
When we leverage technology in a way that opens up powerful learning opportunities and pushes back the limits based on time and location constraints, we find innovative ways that we can learn.
4. Online Learning Communities. There are different learning communities to join in for professional development. As a Common-Sense Certified Educator you have access to the newest tools and resources. By becoming Google Certified or a Microsoft Innovative Educator Expert, educators can enroll in learning modules, training sessions, and receive a digital badge for completion of each different module. Besides building PLN, these opportunities offer yet another way to learn on your schedule, in a time and place that meet your own needs.
5. Summits and Webinars. There are organizations that provide webinars for educators, many of which are offered free of charge or a minimal fee or are subscription-based. For example, if you take advantage of providers like EdWeek, Simple K12, or ASCD there are webinars available on a variety of different topics that work with your schedule. As a member of ISTE, joining in any of the PLNs gives you access to a series of weekly webinars and sometimes even more than once per week depending on the PLN. These webinars can be viewed live or as recordings when most convenient to you. The topics are always current and in some cases cutting edge or emerging trends, so you can keep informed of new ideas and teaching strategies, better than you ever could before.
Throughout the year there are even online conferences, or "Summits" which provide a series of speakers and sessions, sometimes held over a multi-day format. These are offered free and in my own experience, have always provided a wealth of knowledge and resources. Personal favorites include the Ditch Summit hosted by Matt Miller, Hive Summit hosted by Michael Matera and EdCamp Voice on Voxer, started by Sarah Thomas of EduMatch.
It's clear there are many options and resources available to educators for professional development. It simply takes thinking about an area you would like to learn more about, exploring one of the choices and giving it a try.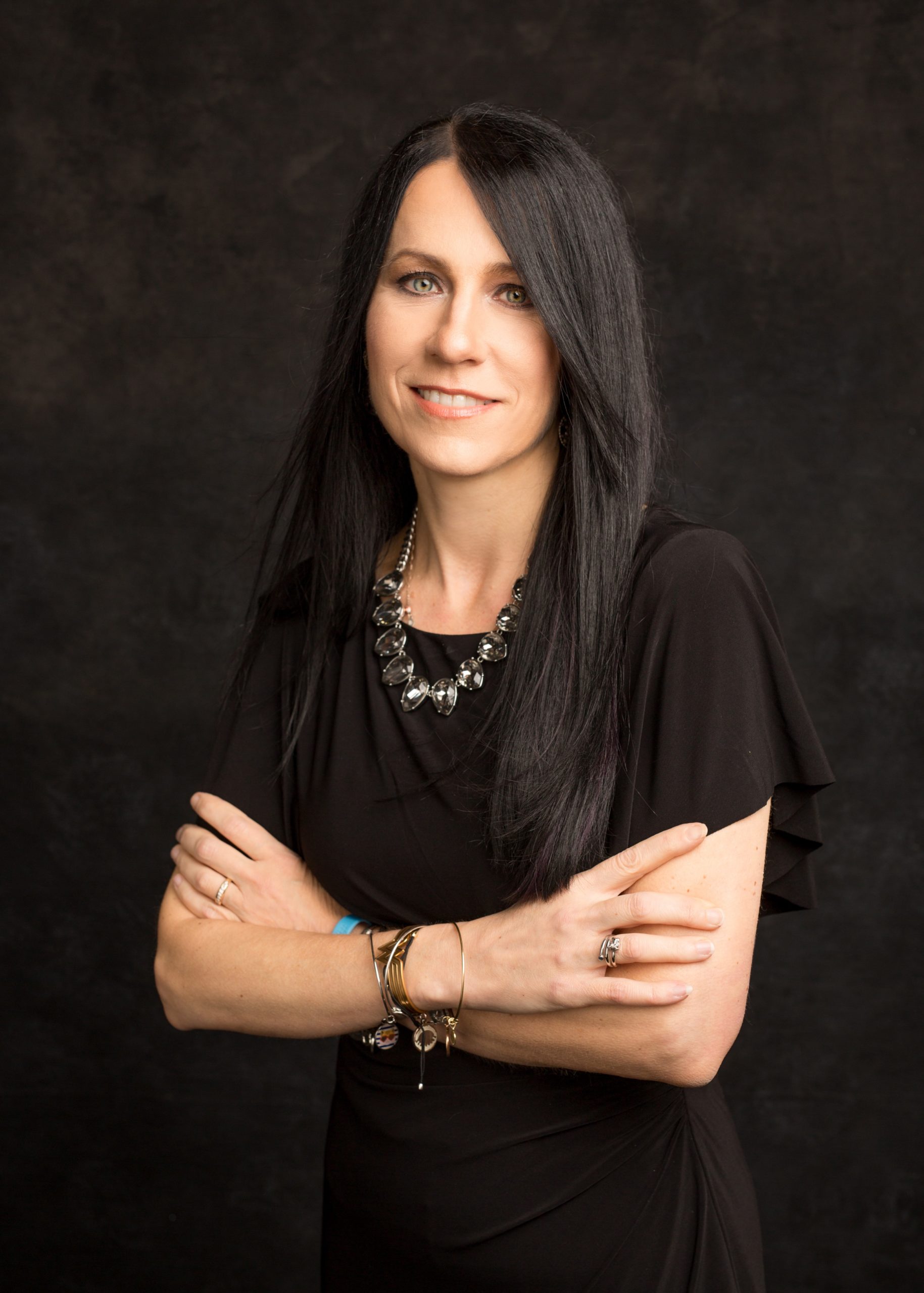 Rachelle Dené Poth is a Spanish and STEAM: Emerging Technology teacher at Riverview High School in Oakmont, PA. Rachelle is also an edtech consultant, presenter, attorney, and the author of seven books, her most recent Things I Wish [...] Knew includes stories from 50 educators. Rachelle is an ISTE Certified Educator. Follow Rachelle's blog at www.Rdene915.com.