Getting Through: Multi-Mode Literacy
Our understanding of literacy is expanding. The instruction of literacy has been thrown into an immediate adaptation to teach literacy skills and reading, remotely. We find ourselves in a multi-faceted experience of reading, writing, and comprehension: Multi-Mode Literacy.
In consideration of the future of digital resources and learning platforms that will be a more prevalent part of "schooling" from now on, how can we best create learning experiences and outcomes that invite students to be sophisticated consumers of quality digital content? How can current and future assignments produce evidence of learning in creative and substantive ways utilizing digital tools?
Developing Multi-Mode Literacy
Future readiness for our students is not an either/or dynamic for literacy. Print text is not going extinct. It will continue to have significant value in our cultures as well as in our instruction. It is now a more vibrant and inclusive competency that prefaces multi-text literacy. This multi-faceted approach to literacy builds student capacity for understanding the significance of place and resource.
Literacy IRL (in Real Life). There is something significant about paper-based reading. Holding a book, marking a text, folding corners in pages—all are relationship-building and identity-creating contexts of literacy. Turning a page to see what happens next, running your fingers over an image or illustration as you process information you read—these are all pivotal experiences to help us learn and connect.
Literacy in Digital Engagement. Students shifting from primarily print text to digital text content are in a shock phase of learning identity. There is now a literacy skill needed to navigate digital resources and programs. And then, building eye/brain habits of reading a screen, processing the information from that screen, and making sense of that information for learning. Digital imagery is significantly different from print illustrations, providing a different ability to visualize stories and concepts.
Building Instructional Capacity to Develop Multi-Mode Literacy Skills. As we navigate instructional priorities post-COVID-19, we will need to explicitly teach students best habits and practices for literacy in real life and digital literacy. We will need to scrutinize digital resources to ensure they are student-centered and accessible, similarly to what we do with print-text resources. There will need to be considerations of time, developmental capacity, and interests for digital- and print-text literacy.
Measuring Multi-Mode Literacy
Creativity. Multi-mode literacy skills allow students to tell stories in creative ways. They can demonstrate comprehension in creative formats that can show deeper levels of understanding and meaning making. Students can develop new formats of visual and written communication in ways that matter to them and meaningfully develop competencies beyond literacy.
Collaborative Possibilities. Utilizing digital resources also opens up opportunities for students to collaborate in authentic and engaging ways. Students can contribute to a project with a very specific component and develop key skills. Utilizing collaborative teams to demonstrate multi-text literacy skills sparks creative fusion and expands product possibilities.
Real World Products. Multi-mode literacy measurements provide students the ability to demonstrate learning by creating real world products for community partners. Since students can use digital tools and utilize real-world resources, students can work with partners on tasks that measure their learning and contribute to an organizational need for a meaningful, real-world product.
As we plan for ways to best adjust school systems to be more agile and intentional of future skills and circumstances, we should consider how multi-mode literacy is a core competency for our students. This is an important opportunity to develop learning resources and experiences that invite students into a multi-faceted identity of being "literate," and step back to see how our understanding of the human experience and the way we tell our stories expand with their dynamic literacy capabilities.
For more, see:
---
Stay in-the-know with innovations in learning by signing up for the weekly Smart Update.
Getting Smart has launched the Getting Through series to support educators, leaders, and families on the path forward during such an uncertain time. This series will provide resources and inspiration as we face long term school closures, new learning environments, and address equity and access from a new lens. Whether you are just getting started with distance or online learning, or you've had plans in place and have the opportunity to share your work and guidance with others, there is a place for your voice and an opportunity to learn.
We're going to get through this together, and we invite you to join us. Please email [email protected] with any questions or content you'd like considered for publication. We also invite you to join the conversation and on social media using #GettingThrough.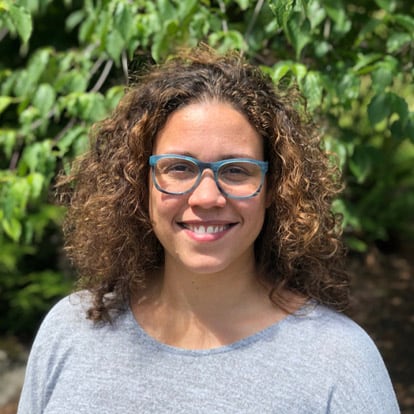 Kelly has been an educator for fourteen years. She began her career teaching in Southern California and has helped schools and systems reimagine teaching and learning, as well as serving as a school administrator. She is a Deeper Learning Equity Fellow, driven by the relentless belief in the possibility of social justice within education systems. Kelly focuses her education leadership on re-imagining structures for teaching and learning in order to empower all students for the future. Kelly is also a member of the Getting Smart Advisory Board.