15 AR and VR Immersive Learning Tools
There are many different tools available to educators today that help to put learning in students' hands. With all of the technology, we now have endless opportunities to take learning beyond the confined classroom space and can now access the entire world, within only a few seconds with the right access and devices. Having access to this technology helps to connect students with learning in more authentic and meaningful ways, especially with some of the possibilities for students to engage with the content through the use of augmented and virtual reality tools.
When it comes to these more immersive technologies, figuring out where to start can feel overwhelming. However, as with all methods and tools, when thinking about bringing technology to our classrooms, we always want to focus on the purpose. Start with some clear goals for what it's going to help our students do differently and how it's going to positively impact their educational experience.
Going beyond imagination
There have been many times where I've told my students to just imagine what it would be like to explore a location—or, as a student myself, trying to grasp certain concepts in science or math courses, perhaps learning about animals or places that were mostly unreachable. All of this has changed with the rise of technology and in particular, immersive augmented reality (AR) and virtual reality (VR) tools. These tools enable us to offer more interactive learning experiences that the students can control and build upon. Wondering where to start? Here are 15 resources to try.
1. Catchy Words AR: This fun AR word game promotes more active learning by giving students a word to solve by breaking the bubble of letters, grabbing and placing the letters into the right spaces to solve the word puzzle. Words can also be added that are specific to the content being covered. This has been an app helpful for students with dyslexia as well. (iPhone/iPad)
2. Curiscope Virtuali-Tee: More than just a t-shirt, it creates an AR learning experience for students to learn about human anatomy. Simply wear the Virtuali-Tee, scan and explore layers of the human body in AR. Curiscope is also launching their Multiverse AR poster series for learning about planets and other science topics.
3. Devar: A fun way for students or anyone to learn about AR by bringing colorful animated characters into the real world! Choose characters and then record a story to go along with it. Explore some of Devar's other products such as AR books, cards, games, a globe and playsets available for learning about the alphabet, anatomy, chemistry, geography and more.
4. Experience Real History: Travel back in time to the Alamo in 1836 using an AR book, trading cards or mat. Download the ERH app to engage in interactive learning in AR with historical figures that come to life before your eyes.
5. Figment AR: This free tool offers both AR and VR in one. Create with Figment AR and add animated characters, objects, special effects, and portals. Enter the portals and transform them from AR to VR. Screen record to narrate a story in the real world. (iOS and Android)
6. Google Expeditions: With more than 800 virtual reality and 100 AR tours to choose from, you can engage students in a more immersive learning experience. Simply download​ the free app​ using either Google Play or the App Store and let students explore the world beyond their classroom.
7. Google Translate AR: Instantly translate signs, letters, images and more into 38 different languages simply by using your camera. Great for instant translation.
8. Just A Line: Have fun drawing in AR with Just A Line. The app is free and can be used for more active learning and also to have students record a video to tell a story about the drawing or the real physical space they are in.
9. Light Up Learning: Looking for a more hands-on way to help students learn about different structures and science-related topics? Try one of these apps from Light Up. Using Bridge Builder AR, students can design their own bridges in AR and test their structures. With Magnet Lab AR, students can use the app to simulate experiments to learn more about magnets and force. Animal Safari AR enables you to place animals in the real world and make your home or backyard a safari. Great for storytelling when combined with video recording for students to narrate their experience.
10. Merge EDU: Imagine holding a frog, a volcano,​ the earth, ​and more for close explorations right in your hands! Merge EDU is an AR/VR platform that provides more interactive learning for students to explore science-related topics in AR through Merge Explorer. Start with the free lesson on Terraforming Earth. ​Object Viewer can also be used for creating your own 3D content to upload onto the Merge Cube to bring into the real world.
11. Narrator AR: Add some AR fun to handwriting practice for students. Once a word is written on paper, use the app to scan the paper and then watch as a rainbow unicorn trail or rocket spell the word in AR. (iOS and Android)
12. Nearpod: An interactive multimedia learning platform that provides a quick way for educators to get started with VR. There are thousands of lessons to download that can include 3D objects for students to explore and VR field trips powered by 360 cities. Lessons can be found easily through the VR filter, and some favorites include the college tours. ​
13. PlayShifu: Have fun with AR games made for children including Shifu Orboot (an interactive AR globe) and Plugo (math, music, languages and more). Each of these provides games and lesson activities that are STEM/STEAM-focused.
14. Quiver: Bring a drawing to life with this coloring app available on iOS and Android systems. Start by printing a page, coloring it,  and then use the Quiver app to see the coloring in 3D AR.
15. Thyng App: A personal favorite for creating AR experiences that include animated characters, text, and more. Upload your own 3D objects or videos into the Thyng App and submit your "Thyngs" to be included in their library. Thyng can also be used to scan a target image and record up to a 10-second video to go with your target image. (iOS and Android)
These are just a few of the many tools available to explore AR and VR and get started quickly at different levels and content areas. For more ideas, follow #augmentedreality #virtualreality on Twitter and check out #ARVRinEDU, a weekly chat with Jaime Donally on Wednesday nights (9:00 pm EST).
For more, see:
---
Stay in-the-know with innovations in learning by signing up for the weekly Smart Update.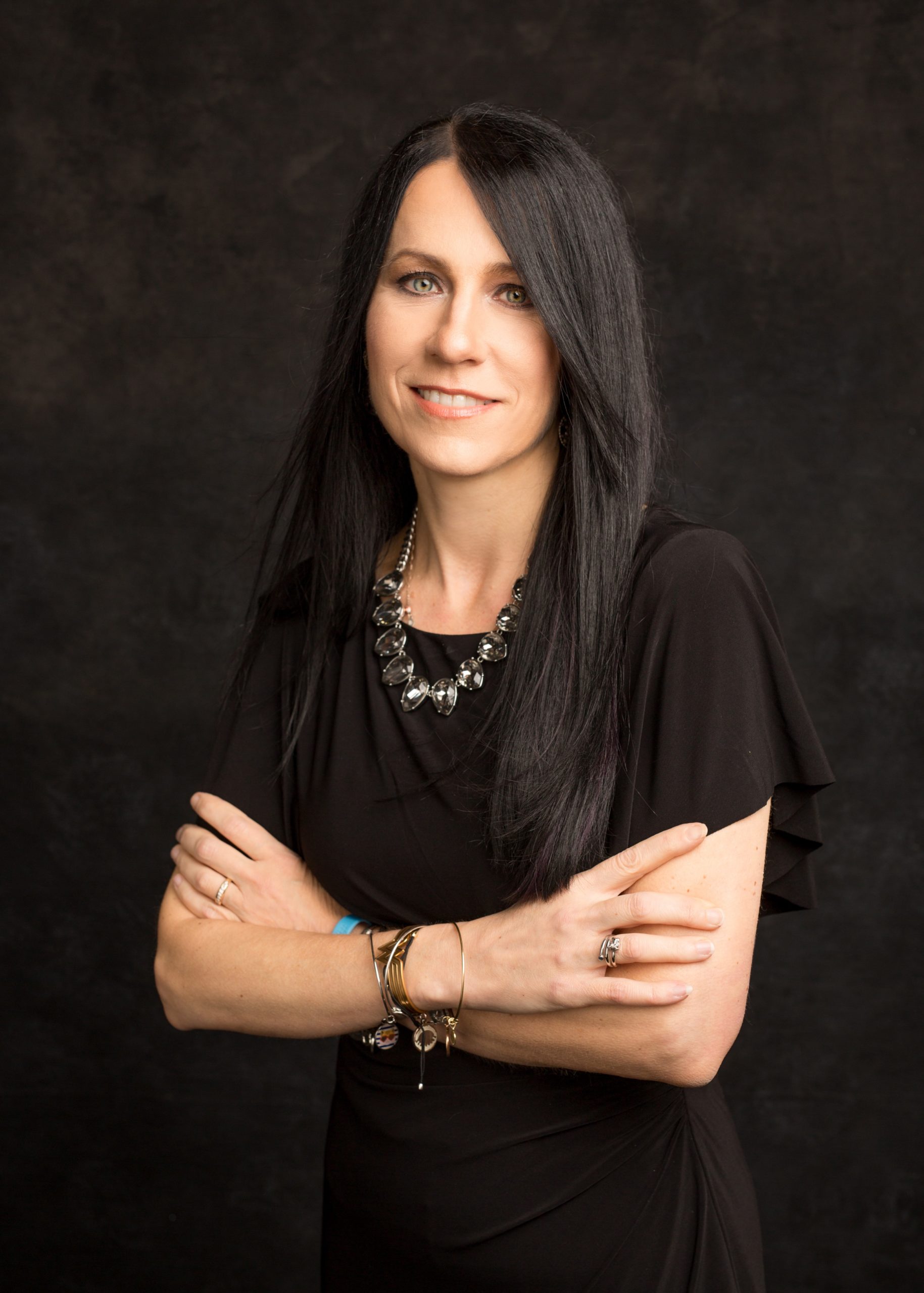 Rachelle Dené Poth is a Spanish and STEAM: Emerging Technology teacher at Riverview High School in Oakmont, PA. Rachelle is also an edtech consultant, presenter, attorney, and the author of seven books, her most recent Things I Wish [...] Knew includes stories from 50 educators. Rachelle is an ISTE Certified Educator. Follow Rachelle's blog at www.Rdene915.com.