Geographic Literacy is a Foundational Element of Global Competency
I grew up in a poor, working-class family in Boston. Expensive vacations and world travel were not within our budget. But I could dream.
My most prized possession was a collection of maps, most of which were pulled from cherished copies of National Geographic magazine. I was working odd jobs by the time I was 10. I took the money I earned to the neighborhood used book stores, where I bought more maps.
I parlayed that love of geography into two careers, both of which allowed me to explore the many countries I knew through the maps of my childhood. At last count, I have visited 45 countries and worked in a dozen of them, mostly because of the time I spent in upper management at the Buck Institute for Education (PBLWorks) and the Partnership for 21st Century Learning.
As many readers know, I left the executive suite a year ago and returned to the classroom, a journey detailed in this series of blogs. I brought my love of geography to my sixth-grade classroom, much to the distress of my students.
Three times a year I give them the same geography benchmark test. We devote a substantial portion of each social studies unit to the study and exploration of maps, but I lament the scores each time I grade their work. It would be easy to make fun of a bunch of sixth-graders, but we all know how poorly adult Americans fare on tests of geographic knowledge. The lack of knowledge in part explains why only 42% of Americans hold a passport.
This is fodder for late-night television as well as lamentable headlines such as Survey Reveals Geographic Illiteracy.
Based on events of the past couple of months, it looks like I'll finally get to do something about my long-standing pet peeve.
In January I was honored as one of the inaugural California Global Education Project's Northern California teacher fellows. This program, funded by the California Subject Matter Project, will spend the next few years implementing a set of student and teacher global competencies. With my dying breath, I will attempt to get geographic literacy enshrined as a key feature of those competencies.
I am not alone in this quest. I turned to colleague Tom Hermann, the Director of the California Geographic Alliance, who had this to say about the state of geographic education in California: "The devaluation of geography content knowledge and analytical skills is systemic and reflected in the absence of a requirement for geography instruction at any grade level, the lack of investment in state and national support systems for geography education, and the way we prepare teachers to enter a field we now identify under the banner of History-Social Science. California's failed attempt to incorporate geography into history courses has been hurting students and also negatively impacting teachers."
The problem is policy not resources. Here are a few of my favorites:
The CGA's Hermann and I were among the educators who participated in a recent global education gathering as part of LeadLearn 2020 in San Diego. In preparation, I began to review the many global competency frameworks, looking of course for references to geographic literacy. That research was greatly aided by the work of Ariel Tichnor-Wagner and her co-authors, who have produced two notable books on the topic, including Becoming a Globally Competent Teacher.
Tichnor-Wagner shares an overview of the various global competency frameworks, most of which give scant attention to geographic literacy. Tichnor-Wagner and her colleagues dive a little deeper than most, writing that globally competent teachers must be able to contextualize events in ways that make them real to students. According to Tichnor-Wagner, "this includes having a basic knowledge of world geography to situate events not only in time but also in place so students can truly visualize and understand where events are happening in relation to themselves and others."
These ideas will inform California's works on global competence. Other states have been working on this process for years. There are many departments of education far ahead of California in the pursuit of global competence, among them North Carolina, which has a Global-Ready Schools Implementation Rubric; Illinois, which offers high school students a Global Scholar Certificate; and Wisconsin, which offers a Global Education Achievement Certificate.
To my monocular thinking, none of them focus closely enough on geographic literacy. My sons, both in college, are tired of hearing my rants on this topic. They assure me that in the age of mobile technology no one needs to know how to read a map, and certainly not a historical map.
Then I pull out a map that shows the partitioning of the Middle East after the fall of the Ottoman Empire. There are young men and women the same age as my sons fighting and dying as a result of that map, which was made nearly a century ago.
So, I ride my high horse. Geographic literacy is a foundational skill for global competence. Stay tuned to see how this work proceeds with the California Global Education Project.
For more see:
---
Stay in-the-know with innovations in learning by signing up for the weekly Smart Update. This post includes mentions of a Getting Smart partner. For a full list of partners, affiliate organizations and all other disclosures, please see our Partner page.
David will be chronicling his return to the classroom in a monthly series of blogs. Follow along.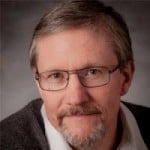 David Ross is a global education consultant and former CEO of the Partnership for 21st Century Learning.