Three Ways AI Can Help Teachers Save Time Now
Key Points
Helping teachers get their jobs done is one of the most concrete examples of how artificial intelligence (AI) will continue to impact education.

Here are three ways AI can support teachers, as well as three examples of tools that help teachers get important work done more efficiently.
By: Adam Geller
Time is one of the most precious commodities for teachers. With so many things to get done, there's just not enough time during the typical school day to accomplish it all.
Helping teachers get their jobs done is one of the most concrete examples of how artificial intelligence (AI) will continue to impact education. Just think: If teachers can use AI to save just five percent of their time they would essentially get back an extra workday per month!
This time savings isn't something teachers have to strive for in the future. There are a number of AI-enabled tools available now to help them effectively facilitate student learning, assess students, and reflect on their professional learning.
Below are three ways AI can support teachers, as well as three examples of tools that help teachers get important work done more efficiently.
AI helps teachers facilitate self-guided student learning
With rare exceptions, there's usually only one teacher per classroom. As such, enabling students to learn independently is good for both students and teachers.
Independent practice helps students build their skills around self-guided learning and have more ownership over their own learning. It also enables teachers to use their time to help students who may need more personalized support or a bit of extra help.
One tool that can help students practice on their own is Pressto. The AI-powered Bing chatbot says Pressto uses generative AI to create writing prompts and help teachers with lesson plans. It helps students see themselves as authors and it aligns standard-based content to the writing process which results in stronger writers.
The Google Classroom-integrated tool, which can be used in physical or virtual classrooms, has many AI capabilities. It can deliver real-time personalized feedback on writing assignments, monitor student progress, and recommend educational content and subject topics for writing assignments.
Instructional AI tools such as this one free up more time for teachers to discuss students' work with them, collaborate with students in 1:1 or small group settings, and offer additional feedback as needed.
AI helps teachers learn about themselves
Whether we are talking about it in the context of athletes or teachers, coaching (and, in turn, improvement) takes time. Individuals must analyze their performance and commit to small and measurable changes for growth and development to take place.
It can be hard for teachers to find time to meet with their instructional coaches, however. And, in some cases, school leaders may be filling the role of the coach which limits their own availability and capacity.
In steps the power of AI. The AI Coach platform, for example, guides teachers through goal-setting and action-planning cycles focused on specific areas of instructional practices.
Using the platform, teachers reflect on their classroom teaching and set near-term goals as part of a self-paced module that mirrors an instructional coaching process. Teachers have an interactive conversation with a computerized coach, who asks probing, open-ended questions and offers personalized tips for improvement.
This process, which is designed to supplement the in-person observations already taking place, helps teachers receive more support at the times most convenient to them. Now, time and scheduling restraints are no longer barriers to ongoing professional learning.
AI helps teachers teach more effectively
Student assessment is an important aspect of teaching. It provides teachers with the data they need to understand how students are performing and areas of growth.
But, just like everything else, assessing students (and then creating lesson plans based on those assessment results) is time-consuming.
AI-powered technology, such as Amira Learning, can give teachers some time back. Bing summarizes the tool as an AI-powered literacy tutor that provides 1:1 reading tutoring, oral reading fluency assessment, and dyslexia risk screening in English and Spanish. It additionally recommends appropriately challenging stories, listens as a student reads aloud, and creates transcripts, audio recordings, metrics, and reports for teachers and parents to review.
According to Amira Learning's website, the program saves teachers 90-plus hours across the school year…that's a lot.
Other AI apps designed to save teachers time include Graide and Gradescope, among others.
Just as I advocate for teaching students how to use AI tools to help navigate today's world, I encourage teachers to use AI for their own benefit as well. The number of AI technologies available today can help teachers be more time-efficient, effective, and informed.
The future with AI is here. Let's help teachers reap the benefits.
Disclaimer: I wrote part of this article using minimally-edited, AI-generated excerpts from the Bing chatbot…because it saved me time!
Adam Geller is the author of "Evidence of Practice: Playbook for Video-Powered Professional Learning" and the founder of Edthena, a company that builds video-powered professional learning tools for teachers. He started his career in education as a science teacher in St. Louis, Missouri. Since 2011, Adam has overseen the evolution of Edthena tools from paper-based prototypes into a research-informed and patented platforms used by schools, districts, teacher training programs, and professional development providers. In 2022, Edthena announced the first-of-its-kind AI Coach platform for teachers which enables teachers to complete guided reflection and action-planning cycles with a virtual, computerized coach.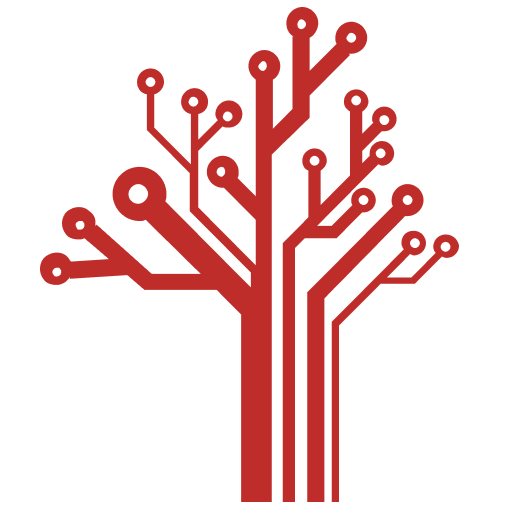 Getting Smart loves its varied and ranging staff of guest contributors. From edleaders, educators and students to business leaders, tech experts and researchers we are committed to finding diverse voices that highlight the cutting edge of learning.