3 Ways to Reimagine Professional Development in Districts
Key Points
Leaders can ease the edtech learning curve for teachers with professional development experiences that focus on teacher-centered mentorship, practicing and modeling patience and setting realistic expectations.

A teacher-centered mentorship model enables teachers to learn in ways that support diverse learning levels, provides ongoing support and becomes self-sustaining so new teachers can easily adopt technology.
By: Becky Hutchinson and Kareem Farah
Teachers often report feeling anxious, stressed, and eventually burned out from technology. Oftentimes, it's due to a lack of effective training.
More than 50 percent of teachers said their edtech professional development training was a one-time event with little follow-up coaching or mentoring. Behind the data is a pattern that many superintendents and principals should recognize. Often a leader hears powerful claims about a new tool, gets educators excited about how the technology can unleash teacher capacity, implements the tool and then turns their attention to the next big tech trend. Teachers are left swimming alone in the deep end, trying to figure out how to effectively use the new technology.
Leaders can break this cycle by easing the edtech learning curve for teachers with professional development experiences that focus on teacher-centered mentorship, practicing and modeling patience and setting realistic expectations. It's a philosophy that Concord Community Schools in Concord, Michigan recently took to heart.
Redesign Training as Teacher-Centered Mentorship
Many traditional professional development and training models are built on the same "sit and get" approach that leaders are trying to move away from in classrooms. In contrast, a teacher-centered mentorship model enables teachers to learn in ways that supports diverse learning levels, provides ongoing support and becomes self-sustaining so new teachers can easily adopt technology.
At Concord Community Schools the transition in professional development began as the district explored the power of the Modern Classrooms Project (MCP) framework as an instructional shift in classrooms. The model centers on blended instruction, self-paced learning and mastery-based grading, as opposed to a traditional lecture-based model. Using the model, teachers leverage technology to engage students with a broad diversity of learning levels and social-emotional needs through bite-sized teacher-created videos, and one-to-one and small-group classroom learning. The MCP framework also enables parents, guardians, or other people in a student's life to get involved, because they can access the content just like a student would and support the student's learning.
As part of adopting the model, school leaders and an initial cohort of teachers, completed a modern classrooms mentorship program. The district experienced how mentorship could help teachers learn new instructional skills, inspiring them to think about how it could be used in other forms of professional development.
Along with in-person training, the district converted professional development sessions into self-paced virtual units so educators could rewatch the material as needed. Educators at Concord Community Schools also continue to receive ongoing coaching to maximize their impact in the classroom and even guide their fellow educators in developing new skills in everything from technology use to instructional models. One educator described the experience as, "It's a challenge, but worth it. What worked 10-20 years ago, just isn't as effective anymore! This is the method all schools need to be introduced to, in order to be relevant in this time of teaching kids."
Practice Patience with Yourself and Your Team
In a world of instant gratification, it's easy to stop innovating when challenges arise. However, learning to use new technology, especially if it impacts how teachers teach, takes time, dedicated and intentional work and a resilient attitude. When scaling innovation, a leader must practice patience and not cut the process short because someone is struggling or stakeholders are questioning a district's progress.
Practicing patience starts with understanding not all teachers will be ready to change. Leaders will be best served by starting small and focusing on a coalition of the willing.
When it comes to actually showing teachers how to use new technology or implement a new approach, leaders have to be the number one risk taker and model self-compassion because inevitably there will be frustrations and failures. Afterall, educators, just like students, learn at different paces and in different ways. Dedicating time to nurture teachers through their struggles, help them identify their strengths and develop a solution together, will soften feelings of fear and self-doubt and help guide teachers from initially learning a new model or technology to competency and mastery and then to advocacy.
Reaching the advocacy stage is essential to easing the learning curve for teachers who may initially be hesitant about new technology. Amplifying the voices of teachers who successfully adopted a new tool can help those still going through the process see what is possible. It takes patience and a willingness from administrative leaders to create space for teachers to get there.
Set Realistic Expectations
During the pandemic, districts were focused on helping students continue to learn so there was minimal time to thoroughly vet edtech solutions, provide sufficient professional development and communicate changes to families.
Today, however, districts have the capacity to be more intentional when implementing educational solutions. In addition to easing teachers into using these solutions, district leaders must be transparent with all stakeholders on the progress of the implementation so any issues can be worked out before a new program launches. For example, families who may have concerns about the implementation of a new instructional model can be invited into a conversation to better understand the impact on their students. When introducing new technology or models into the classroom, some educators at Concord Community Schools have created demonstrations for parents and guardians during parent-teacher conferences. Teachers walk parents through the new approach or tool or even create mock assignments where family members pretend they are students. It's a meaningful step that helps the larger community fully understand the goal of changes in the classroom.
Bonus considerations for leaders. Reimagining professional development is a journey. The above practices will make the biggest difference, but leaders can also consider:
Learning alongside educators – joining educators in the process of learning a new tool or model creates a shared experience and demonstrates leaders are invested in the change.
Centering "why" – communications about new technology should focus on why it is important and the benefits it brings to teachers and students. Leaders should also connect it to a school's greater mission or strategic plans.
Create a continuation plan – learning often doesn't stop after a single workshop or a few weeks of training. Intentionally creating a plan for ongoing training, follow-ups, and ad hoc questions provides teachers the continued support they need.
As district leaders, we have the opportunity to reimagine how we support educators with professional development through mentorship, patience and setting realistic expectations, preparing them for what's next in K-12 education and ultimately creating equitable learning environments for our students.
Becky Hutchinson is the Superintendent of Concord Community Schools in Concord, Michigan.
Kareem Farah is the CEO and Co-Founder of The Modern Classrooms Project, a nonprofit dedicated to empowering educators to build classrooms that respond to every student's needs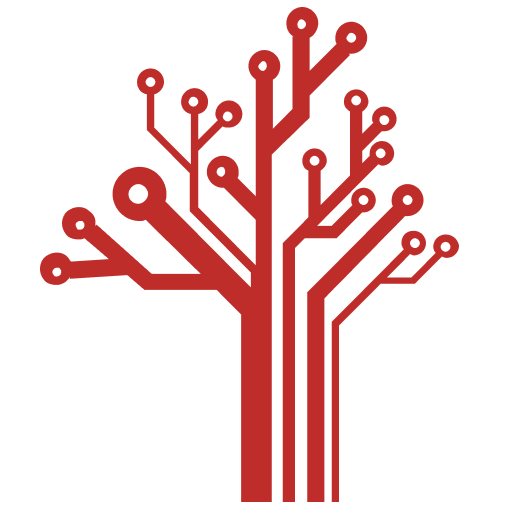 Getting Smart loves its varied and ranging staff of guest contributors. From edleaders, educators and students to business leaders, tech experts and researchers we are committed to finding diverse voices that highlight the cutting edge of learning.