This Is What Tech-Supported Partnerships Can Do for Place-Based Ed
By: Frank McKay, Rebecca Clark Uchenna, and Alexandria Brasili
How do you know when your place-based education project is going well? One of the most exciting indicators is when students make new discoveries while engaging with experts and community members beyond the walls of the classroom. This has been a fairly regular occurrence among island schools in Maine involved with the WeatherBlur project, an online learning community designed to engage students in citizen science projects co-created with community members and scientists.
Over the past eight years, students have initiated annual science investigations and taken action on pressing local issues, including invasive green crab populations and microplastic pollution in local waters. The results have been impressive. New partnerships are now connecting students in coastal Maine with those in coastal Mississippi and Alabama to collaborate on place-based projects.
Students Engaged in Real World Science 
Place-based education (PBE) engages students in learning through and with their local community. The Maine Mathematics and Science Alliance (MMSA) launched the WeatherBlur program in 2011 to support local PBE efforts and extend them through an online platform where students co-design science investigations in collaboration with fellow students, community members, and scientists.
The first year of WeatherBlur led to an interesting discovery by students in island schools along Maine's coast. Students at four schools were curious about what types of bycatch they would find in local lobster traps. Through WeatherBlur they co-developed a plan to investigate, and they engaged local lobstermen to help collect data. To their surprise, the primary bycatch discovered was not local—it was an invasive European green crab. Through further collaboration with scientists, peers, and community members, the students learned their research mirrored the findings of scientists in the area. They were invited to present their findings at the 2013 Maine Green Crab Summit (see presentation posters here). While the invasion of green crabs remains a persistent problem in Maine, students have been empowered as young scientists to learn how collective inquiry and collaboration can help us better understand and propose solutions to critical and challenging problems.
Partnerships Extending Opportunities  
This year, new partnerships build on the past success of WeatherBlur to connect distant communities in new ways. MMSA and RTI International have partnered to link schools in coastal Maine with schools in coastal Mississippi and Alabama through WeatherBlur, with the support of a Capacity Building Grant from the National Academies of Sciences' Gulf Research Program. MMSA and RTI recently provided training to this year's cohort of teachers who will introduce more than 1,200 students along the Gulf of Maine and the Gulf of Mexico to the WeatherBlur. Students in grades three through eight will use the platform to engage with peers, national environmental health experts and local community stakeholders to conduct investigations, share data and carry out action projects to improve the health of their communities. Classrooms will be connected throughout the year—co-developing their investigations, learning about life in different coastal communities, and supporting each other in their actions. When recently asked what they are most excited about for the coming year, many teachers responded that they look forward to "being surprised" by what the students discover together.
Technology Extends Place-Based Education in Rural Communities
A mix of technology and inquiry is driving this unique approach to PBE. WeatherBlur is both a platform and process that empowers students in rural communities to design and carry out co-created place-based citizen science projects based on self-identified areas of interest. WeatherBlur leverages technology to extend PBE beyond rural communities through relationship building and increased collaboration between diverse participants including youth, teachers, community members, representatives from natural resource-based economies (such as fishermen) and scientists.
Communities use the platform's 'iWonder' space to share ideas and build investigable questions which can then evolve into scientific investigations as the wider community provides insights and feedback to further develop the questions. Using their refined questions, students develop scientific investigations designed to answer those questions. Online collaboration continues throughout the investigation process as they collect, analyze and share data. Through WeatherBlur, students model a collaborative scientific process that includes defining researchable questions, negotiating multiple explanations and interpreting data—which in the end leads to more questions. Ultimately, students plan and carry out action projects to improve community health based on what they learned in the investigations.
Originally, WeatherBlur had students focus on the impacts of local shifts in weather and climate such as flooding, extreme weather or droughts. In fact, the name comes from the concept of "blurring the lines" between classroom and community in exploring w
eather, climate and oceanography. In the years since the program has been redesigned to apply to a broader range of citizen science projects in a variety of contexts. While some students still choose to focus on issues directly related to climate and weather, others may focus on local concerns such as water quality, watershed health, sustainable development and community resiliency. Just as with any inquiry-driven process, teachers can align WeatherBlur investigations with instructional standards by prompting students to explore local issues related to targeted standards.
Place-Based Education Brings Powerful Experiences and Promising Results 
WeatherBlur's results have been promising. Over the past eight years, more than 2,000 students and 50 educators have participated in WeatherBlur. Many of the teachers have continued with the project for five years or more. Formal evaluations of the program have found significant improvement in students' scientific literacy skills in graph interpretation and mapping. In addition to academic benefits, there are potential social benefits for youth and adults alike. This type of learning can foster cross-generational engagement and advance the whole community in building social cohesion, which can be critical for rural communities.
Discoveries Await
The students and teachers currently engaged in WeatherBlur are excited to see what they will discover this year as they launch their collaborative inquiries. As they do so, they will be engaging in fundamentals of place-based education that teachers can apply outside of this online platform to help all students engage in authentic inquiry. Here are a few questions that can help guide the process:
How can you engage students in asking authentic questions? What's happening in your community that they might be interested in investigating? What problems or issues do they most care about?
Who are the stakeholders and experts involved in the issues your students care about? How can you connect your students with them to learn more?
Where are there opportunities to make connections between your students' interests and the content you teach?
Who can your students share their learning with? What are the opportunities for them to take action?
Who else is engaged in place-based education and project-based learning that you can learn from?
For more, see:
---
Stay in-the-know with innovations in learning by signing up for the weekly Smart Update.
Frank McKay is an education consultant with RTI International's Center for Education Services, where he leads the design, delivery, and evaluation of innovative models of professional learning for K-12 educators. You can find him on Twitter at @FrankMcKayNC.
Rebecca Clark Uchenna joined Maine Mathematics and Science Alliance December 2018 and is currently the program manager for the citizen science project, WeatherBlur, and is co-coordinating the Maine State Science Fair through the Reach Center at MMSA.
Alexandria Brasili joined Maine Mathematics and Science Alliance in April 2017 as a Research Associate. She works with staff to conduct research and evaluation studies dedicated to excellence in STEM education and has extensive experience in place-based education and citizen science, having worked on projects in both practitioner and researcher roles.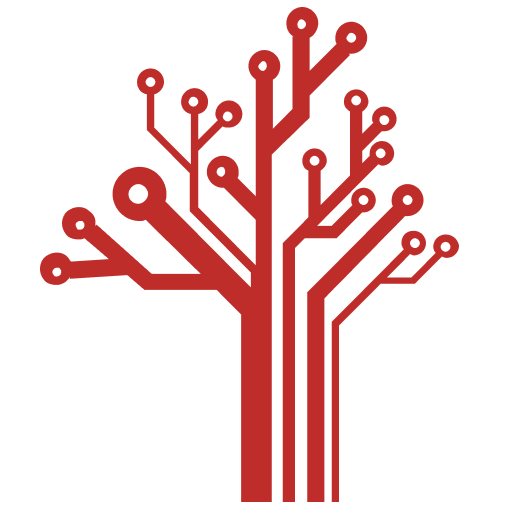 Getting Smart loves its varied and ranging staff of guest contributors. From edleaders, educators and students to business leaders, tech experts and researchers we are committed to finding diverse voices that highlight the cutting edge of learning.