Five Tips for Testing the Place-Based Education Waters
By Jennifer Pieratt
"Anywhere, anytime learning"
What an exciting opportunity to think about the entire world surrounding us as our classroom!
But, sometimes the open-endedness of Place-Based Education (PBE) can quickly go from exhilarating to overwhelming.
Thoughts such as "Where do I even begin?" to "How do I make time for this?" and "How do I know if students are really learning?" can quickly chase away even the best intentions.
Rather than letting your fears run away with the potential for deeper learning, teachers can to wade in the PBE waters before diving into the deep end by following these five steps:
Step 1. Start Small
A deep dive into PBE would include all of the following (and often multiples of each):
Field work in the community (think: data collection in the real-world) and/or local organizations;
Experts coming into the classroom to talk with or present to students;
Experts providing feedback on student work (virtual or in-person);
Experts or end-users connecting with students virtually (skype ,google hangout, etc.); and
Students going out to meet/shadow experts in the workplace.
But since we are just making a little splash and not diving in, just pick one of these things to focus on for your first unit/project that integrates PBE.

Step 2. Plan for Deeper Learning
Once you have identified your Enduring Understanding and Driving Question to guide student learning, then drill down into the details of PBE. Use this planning guide to ensure that you are going deeper with student learning.
Then ask yourself "where or who in the community could help bring this unit/project that I'm planning to life for my students?" In other words, how could you connect the real-world to what students will be learning?
Step 3. Make Community Connections
The initial process of reaching out to those organizations or individuals that you identify as potential connections can be time-consuming. Here are a few tips to save you some time:
Create a "database" using google spreadsheets. Columns can include name, company, contact, notes, etc. Dedicate 10 minutes of your next staff meeting to have each staff member add everybody they know/or would be willing to serve as an "expert" or a partnering organization. Now you've got a "warm call" rather than a "cold call" to connect your students with the real-world!
Seek out a parent volunteer to serve as a Community Connections Coordinator. They can help network and connect teachers with organizations and experts by doing some of the leg-work for you (phone calls, meetings, emails, etc.)
Create an email template to use for all initial outreach to organizations and experts. These templates can briefly introduce you, your students, your school and then leave space to tailor for the project you are working on and your specific requests/needs.
Use your email template and create a shortened version to use as a phone call script for your students, so they can call local contacts themselves.
Finally, be sure you have a loose calendar for possible dates so that you can coordinate quickly with the contacts you make and also remain flexible to their timelines.
Step 4. Identify Data Collection Methods
It is critical that, when experiencing PBE, that students don't do so empty-handed with expectations to act as passive bystanders. To ensure that students understand their role as active participants in this learning experience, it is important to dedicate time to prepare them in advance of these interactions.
First identify the best form of data collection (field notes, tally sheets, interviews, video, photos, etc.) For younger students, you can prepare these documents for them; for older students they can both self-identify and create their data collection recording methods.
Then have students practice this form of data collection in the classroom or on the school campus. If appropriate, have students role play an interview and offer one another feedback on their delivery. When students go out into the field to perform the data collection, it shouldn't be their first time interacting with the recording methods.

Step 5. Debrief It!
There is great value in taking students outside of the classroom to learn, so you want to honor the rich learning that occurs by dedicating time in class to debrief the experience. It's important for students to process all that they saw and heard, share their learning with their peers, and construct a new understanding of the content through the lens of the real world.
Think, Pair, Share prompts and journals or exit tickets are easy ways to go about this process. And once the learning experienced has been debriefed, it's time to apply/integrate that learning into your existing unit/project!
I hope you are feeling excited about the possibilities of creating authentic, meaningful learning experiences for your students through PBE. And if you are feeling a bit nervous but willing, put your "learner cap" on and grab a towel to dry off after you make a bigger splash into the waters of deeper learning!
Need some more inspiration and resources to support you in planning PBE this school year? Check out craftED's Pinterest Board: real-world work resources.
This blog is part of our "Place-Based Education" blog series. To learn more and contribute a guest post for the series, check out the PBE campaign page. Join in the conversation on social media using #PlaceBasedEd. For more on Place Based Education see:
Jennifer Pieratt is the Founder and President of CraftED Curriculum and a former teacher. Follow her on Twitter: @JennyPieratt.
---
Stay in-the-know with all things EdTech and innovations in learning by signing up to receive the weekly Smart Update.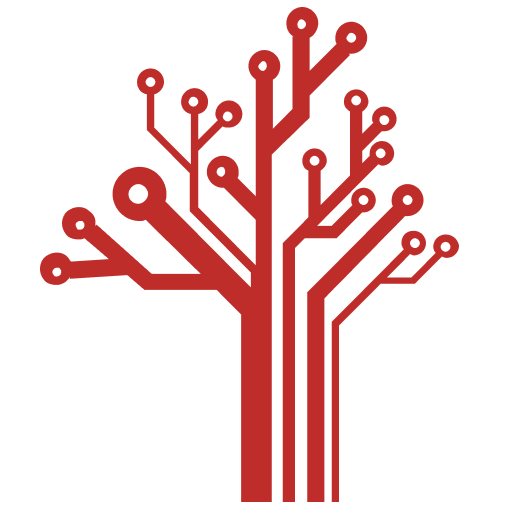 Getting Smart loves its varied and ranging staff of guest contributors. From edleaders, educators and students to business leaders, tech experts and researchers we are committed to finding diverse voices that highlight the cutting edge of learning.