What I Learned When I Studied Six Chicago Schools Transforming to Personalized Learning Environments
By: Rich Halverson.
Steve McWade is a believer in personalized learning. For years, McWade has worked to design compelling learning experiences to meet the needs of all students in his Chicago Public School classrooms. "The thing I struggled with the most, before personalized learning, was that you teach to the middle. […] With personalized learning, if you have 34 kids, you have 34 different ways to reach kids." Personalized learning has completely changed McWade's teaching, as well as the teaching and learning of thousands of teachers and students across the world. What is personalized learning, and how does it differ from traditional schooling?
In 2014, McWade's school became involved with the LEAP Innovations, a Chicago-based reform partner committed to developing personalized learning in schools. Over the past several years, LEAP has created a thriving network of 140 schools committed to personalizing learning for over 40,000 students. In 2016, LEAP invited my colleagues and I at the University of Wisconsin-Madison to conduct an in-depth study on how personalized learning was actually being implemented in six urban LEAP schools. We heard many stories, like that of McWade, that confirmed the power of personalized learning to redefine the everyday practices of teaching and learning.
In previous work, we documented how personalized learning is experienced by educators and students in public schools. We found that personalized learning transforms teaching and learning in schools to address the needs and interests of each learner. It is a whole-school reform strategy that redefines the role of students, educators, and the learning environment. Students learn to take ownership of their own learning. They set ambitious goals, participate in group activities that matter for their peers, and learn to design activities that can provide evidence of their achievements. Instead of passively enduring teaching, personalized learning students work with teachers to co-design their own schooling. Once students successfully make the switch to personalized learning, it is difficult for them to settle once again into the recipient role expected in traditional learning environments.
The role of the educator is also transformed in personalized learning. Teachers continue to deliver content, but the focus of instruction shifts toward addressing individual learners' needs and interests. Personalized learning educators use customized data to diagnose where students need more help. They work with students to create individualized learning plans that guide day-to-day activities, and they adopt competency-based assessment models that invite students to demonstrate what they know. They create bridges to meaningful partnerships and resources outside the school. At the heart is the learning relationship that teachers need to build with every student. Personalized learning educators make the time to learn student interests, skills, and aspirations. Regular meetings with each student help teachers to personalize learning plans and learners to demonstrate what they have accomplished. These meetings evolve into long-term relationships, forming the core of a partnership where teachers care about the success of every student.
New technologies also play a central role in personalized learning. Coordinating the work of 34 separate learning plans would overwhelm any teacher. Fortunately, many teachers have ready access to tools such as the Google Classroom Suite to simplify managing student collaboration, project-based learning, record-keeping, and homework. Schools also use technologies for behavior management, special education, course building, gaming, and data analysis. Personalized learning educators typically assemble their own tool ecologies based on the needs and interests of students and teachers. These kinds of technologies help to shift the potentially overwhelming information and management load for instruction that comes with personalizing learning for all students.
Personalized learning can look different in every school. Successful personalized learning schools start with the pedagogical shift toward learner agency and teacher facilitation, then provide the 1:1 technologies and learning environments to support the new practices. Leading for personalized learning requires coordinating planning and professional development to put student needs and interests at the heart of the schooling process.
We found that LEAP acted as the catalyst for sparking personalized learning across its network. Each of the six Chicago schools studied were actively engaged in changing pedagogies to support personalized learning. Each school was building learning plans with students, and was moving toward competency-based assessments. Each school had adopted a variety of technologies for teaching and for learning, and had changed the classroom layout to support collaborative learning stations. We found that the schools were experimenting with new approaches to interest-based learning as well. Innovations such as "Genius Hours" and "Flex Fridays" made time for student-led project-based learning. The excitement around personalized learning has created vibrant school communities where educators and students are enthusiastic to try new ideas.
We also found promising patterns in student outcomes in that achievement scores were improving in LEAP schools in math and reading. These early findings invite further research to determine which factors of personalized learning practice are responsible for improving learning and engaging learners. Tara Shaun Cain, the principal at McWade's school, echoed his excitement about the effects of personalized learning. "We use personalized learning to really promote student ownership. […] You'll have kids who are pushing each other's thinking, requiring each other to justify their answers." The promise of personalizing learning is to shift the role of learners from passive recipients of information to agents of their own learning. Defining schooling in terms of learners has powerful implications for equity in education. As McWade notes, "All kids can do this. Kids from any school, from any community can do this. Personalized learning is the way all education needs to be."
For more, see:
Rich Halverson is the Co-Director of the Wisconsin Collaborative Education Research Network and a professor at the University of Wisconsin's School of Education. Follow him on Twitter @aporiatwo
---
Stay in-the-know with innovations in learning by signing up for the weekly Smart Update.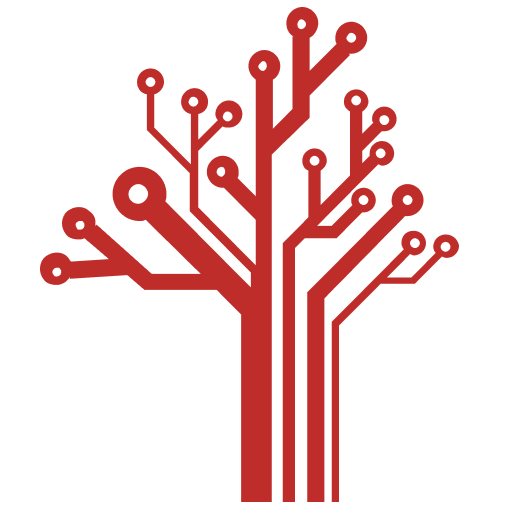 Getting Smart loves its varied and ranging staff of guest contributors. From edleaders, educators and students to business leaders, tech experts and researchers we are committed to finding diverse voices that highlight the cutting edge of learning.