Portrait of a Graduate: 5 Things to Keep in Mind
By: Angela Duffy
A truly student-centered school design process demands that educators form a deep understanding of the students and communities they plan to serve, including the goals and aspirations of students. In Springpoint's work with school designers nationally, we ask partners to work with students to develop a joint vision of the experiences, assets, skills, and knowledge that they hope to have upon graduation. This Portrait of a Graduate activity is a useful visioning tool that can serve as a north star for all stakeholders and help schools articulate their mission and codify their design priorities. There are many ways to approach this activity but the purpose is always the same: to ground school design work in the aspirations of being of service to the actual students.
Graduate portraits are not static documents that live on pieces of paper. Instead, they live at the heart of a school, driving fundamental model components that will empower students to achieve their dreams and goals. Simultaneously, these portraits house the expectations the world will have of students upon graduation. When partnering with districts, communities, and charter management organizations to support this kind of visioning work, we suggest designers keep the following in mind.
Talk to Students. Developing a composite Portrait of a Graduate is an important step within the first phase of the design process—we call this the understand phase—that asks designers to precisely articulate what they want to learn. This is followed by a review of education research, an examination of workforce trends and conversations with colleges and businesses about the skills and assets they seek in candidates.
But there is an even more essential body of research that school designers must take on: speaking to students. And while it may be tempting, or more convenient, to engage extroverts or those who will more readily volunteer, we encourage teams to speak with students who have been failed by traditional models and ensure that all clear sub-groups are represented—like English language learners and students with individual education plans. It's also key to obtain a strong demographic representation across race, ethnicity, geography, age and gender expression; this can involve less tangible categorizations as well, such as students who are high achievers and those who struggle, students with strong support structures at home and those who may need additional support. According to Equity Design Collaborative, designing at the margins creates systems and structures that can work for everyone. These kinds of conversations with students can inform school model components and push teams to design models that are responsive to a diverse student body.
Be creative in how you engage students. When speaking with and interviewing students, it is important to engender a process that encourages them to think broadly. Surveys, focus groups and interviews are effective methods to gather information but so are visioning activities that provide space for students to draw, write and perform. In order to capture central and actionable insights, designers must find an effective and respectful way to have deeper conversations that move beyond surface level inputs (e.g., "I want to take more art classes"). We at Springpoint have developed sample questions to help designers have meaningful conversations so they can understand how students developed their passions, why they hold their particular aspirations and what environments make them feel successful and valued.But the most effective way to engage students in the development of the graduate portraits is to ensure students have meaningful roles on the design team. We've seen partners empower and train students to run focus groups, facilitate visioning activities and synthesize survey data to inform portraits and design priorities. When students and key stakeholders from the community are authentically involved as co-designers, the process takes on more meaning and becomes more equitable.
Think broadly about what the portrait informs. A robust graduate portrait should shape school model elements, ensuring school models are responsive to student aspirations and needs. For example, if students are interested in going to college, what does that mean for the high school model that is being designed? Do we think about dual enrollment or college visits? Or could we push ourselves further, to examine what college readiness really means and expand our definition of success? Could we respond by reimagining what classes could look like, modeling them after college seminars and practice labs? Could we give students multiple opportunities to build the right habits of mind? Why not have a school model that reflects the autonomy that students could expect in their post-secondary life? Beyond specific model elements, graduate portraits can help shape community partnerships, grading policies, the design of learning spaces, and the use of time, people and resources.
Graduate portraits, and the broader work of understanding students and communities who will be impacted by a school, are one way to ensure that school design is not divorced from the needs and aspirations of serving students. In a world where school designers are bombarded with information about models, practices, tools, frameworks and platforms, it is more important than ever to ensure that every single decision is informed by and directly responsive to empowering students.
Involve the community in the process. Understanding and data-gathering must be a collaborative, shared process that honors the voices of those most impacted by the school itself: the community.
Student portraits are, in a way, a compact between the school and the community, indicative of a thriving partnership. In order for designers to engage in community-based work, we encourage them to partake in personal, reflective identity work before (and while) collaborating with various stakeholders such as community leaders, parents, and students themselves. To get started, we have collected a set of resources, tools, and readings—some practical and some theory-based—that can aid designers as they begin to think about and engage in school design, helping them to responsibly engage the community and leverage its collective expertise.
Let portraits drive hiring. Graduate portraits are a foundational tool that should shape all school design work, including informing decisions around who interacts with students each day to support them along their educational journeys.
We have worked with partners who ask student designers to create a "Portrait of an Educator" that captures the experiences, knowledge and assets they want in the educators who are tasked with helping them achieve their goals. Design teams use these educator portraits to inform the key competencies and mindsets for adults in their schools. Often, this means they are used to both inform hiring and on-boarding, and guide adult development plans. This student-led alignment between a school's portrait of a graduate and its portrait of an educator not only helps drive recruitment and hiring but also lays the foundation for other student-centered practices, like asking students to join a hiring committee.
For more, see:
---
Stay in-the-know with all things EdTech and innovations in learning by signing up to receive our weekly Smart Update. 
Angela Duffy is Communications Director at Springpoint, where she helps raise the profile of Springpoint and its partners in crafting cohesive narratives about school design and implementation.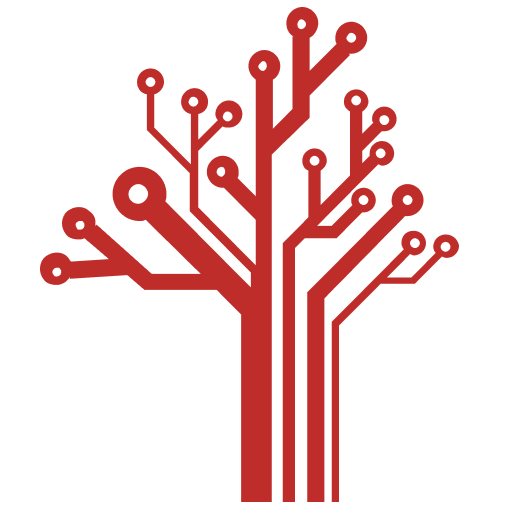 Getting Smart loves its varied and ranging staff of guest contributors. From edleaders, educators and students to business leaders, tech experts and researchers we are committed to finding diverse voices that highlight the cutting edge of learning.