Learning Platforms to Explore Over the Summer
There are a lot of new tools and multi-purpose learning platforms being used by educators in classrooms around the world. Learning platforms help educators with a variety of teaching objectives and tasks, some of which may be quite time-consuming or require multiple tools or methods to complete. Fortunately, there are many versatile platforms available for educators to choose from that can facilitate many of these tasks.
When we think about implementing technology into our classrooms and schools, we should first focus on the "why."  What is the purpose for using technology? What will this technology enable us to do better, and how will it enhance the student learning experience? How is it different or better than what we are already using?
Ask any educator today to share some details about the daily tasks that they complete on any given school day and throughout the school year. Perhaps the most common responses might be: communicate, collaborate, problem solve, assess, design lessons, track attendance and student progress, classroom management, and many others. Years ago, each of these tasks had to be carried out by using a specific method or combination of formats.
To communicate or collaborate with students and families, there were in-person meetings, phone calls or letters home, after-school conferences, papers exchanged between home and school, schoolwide open houses, and other school-sponsored events to bring families and educators together. When it comes to designing lessons and assessing students, time is always the biggest factor. Being able to stay current with new methods and trends in education and provide an authentic, engaging, personalized learning experience for all students requires that educators continually explore the different tools available. Of course, time is still a factor when getting started with new ideas. Finding platforms that are easy to navigate and that can facilitate many of these tasks and needs into one virtual space will enable educators to provide access to the right resources and support when and where it is needed.
Five to Explore
Recently I've learned about a few different platforms and I've taken some time to explore what they do and how they can be used in our schools. What makes each of these platforms unique is that they open up innovative and unique opportunities for enhancing the learning experience of our students or engaging families more in the learning process with our students. Each platform can be used in different ways and are not specific to one content area, grade level, or role. They are all accessible using any device, easy to navigate, and offer many different benefits for learning.
The categories of these platforms are School-Family Communication, Personalized Professional Development, Interactive Lesson Design, Artificial Intelligence Game-Based Learning, and Virtual Reality. These platforms provide many benefits and facilitate numerous tasks for educators. Using these platforms, or ones that are similar, can facilitate learning and enhance the experience for students and educators alike.
1. School-Family Communication: ParentSquare is a multi-purpose platform which promotes and facilitates communication and collaboration, while aiming to build a solid connection between home and the school community. ParentSquare is for use by schools or districts for grades PreK-12 and helps streamline parent notifications from multiple apps and increase family participation and engagement in the school community. It can establish more consistent communication and can be used by students, teachers, staff members, administrators, and parents. With ParentSquare, schools can avoid the need to use multiple apps or means of communication. Sharing information with families in a timely manner is critical, and using ParentSquare, families have immediate access to information such as: emergency alerts, student grades and absences, lunch balances, upcoming school events, parent-teacher conferences, and more. The features available within ParentSquare meet communicative needs (messaging, attendance and gradebook portal, event planner, calendar, fundraising) that schools and teachers are currently using and unifies them in one easy to use and widely accessible platform.
Image courtesy of ParentSquare
2. Personalized Professional Development: 2gnōMe is a platform that provides personalized professional development for educators. Using the platform, educators can possibly avoid, or at least reduce, the traditional one-size-fits-all approach that has been most common in schools today. We often hear of the "sit and get" professional development which does not typically offer educators the individualized learning experience that we want for our students. Using 2gnōMe, educators complete different assessments which are then analyzed to determine areas of strength and areas in which they should focus on for professional growth. The benefit of using a platform like 2gnōMe is that in addition to providing valuable data and resources for exploring new teaching methods and connecting with other educators, it informs school-level leaders so they can better support teachers. Within the platform, educators can work through different assessments focused on the ISTE Standards for Educators and receive access to portfolios, PLCs, and recommended resources and courses for professional development.
3. Interactive Learning: NoteAffect is an interactive learning platform that enables educators to better understand student engagement and track student participation. The platform provides options for broadcasting a lecture to student devices once they are logged in to their NoteAffect course. Instructors can broadcast a powerpoint presentation or anything on the computer desktop. For students, it promotes more engagement in the lesson and enables them to take notes, highlight on the slides, make annotations within the lecture notes, and submit anonymous questions during the live class. The benefit here is that everything being shared by the instructor is accessible to students in class or during a time that meets their schedule. It is a multi-purpose platform with capabilities to facilitate communication and collaboration as well as increase student engagement in learning. It also offers detailed analytics that shows the number of lecture views, whether there were any notes taken, the number of words per note, and any annotations that were made by the students.
Image courtesy of NoteAffect
4. Game-based learning with AI: Socrates is a unique game-based learning platform that provides a variety of games and activities for differentiating instruction. What I found to be interesting is that it creates unique and individualized learning paths through the use of artificial intelligence. Using AI, the platform goes question by question to make changes and is able to assess and adjust the learning path to each student's needs or whole class needs in real-time. There are more than 1,300 categories of information with millions of questions available within the platform. It does not require any IT setup, can be used on any device, and can be made available in school for periods of time set by the teacher or on students' schedules. It currently includes content for Math and ELA (K-5). Upcoming throughout the summer and fall, there will be activities for Science (K-8), Math (6-8), and Language Arts. There will also be content added in the future for Social Studies, ESL, high school Math, and Test Prep.
5. Learning in Virtual Reality: Learnroll Immerse is a virtual reality learning platform that provides access to its content through an Oculus Go headset. In the Classimmerse platform, students are "placed" in a classroom where they can work through modules which have multiple components and activities providing students with a more immersive and authentic learning experience. The module that I tried was about heart disease, heart function, and heart anatomy. In the module, I was able to interact with a 3D heart, listen to descriptions and an explanation of the cardiovascular system, and then respond to questions as I progressed through the lesson. A lesson like this would benefit students learning biology or enrolled in a Pre-med course. Lessons from Learnroll are focused on the 5E lesson model: engage, explore, explain, elaborate, and evaluate, and the NGSS framework.
Summer presents the perfect time to explore new ideas and tools and think about how they might impact your classroom or your school at the start of the new school year. It's also helpful when we learn about a variety of new ideas because we become more connected ourselves. There is always a new idea, a better way, or a slight change to make in the instruction or the learning experience.
---
For more, see:
---
Stay in-the-know with innovations in learning by signing up for the weekly Smart Update.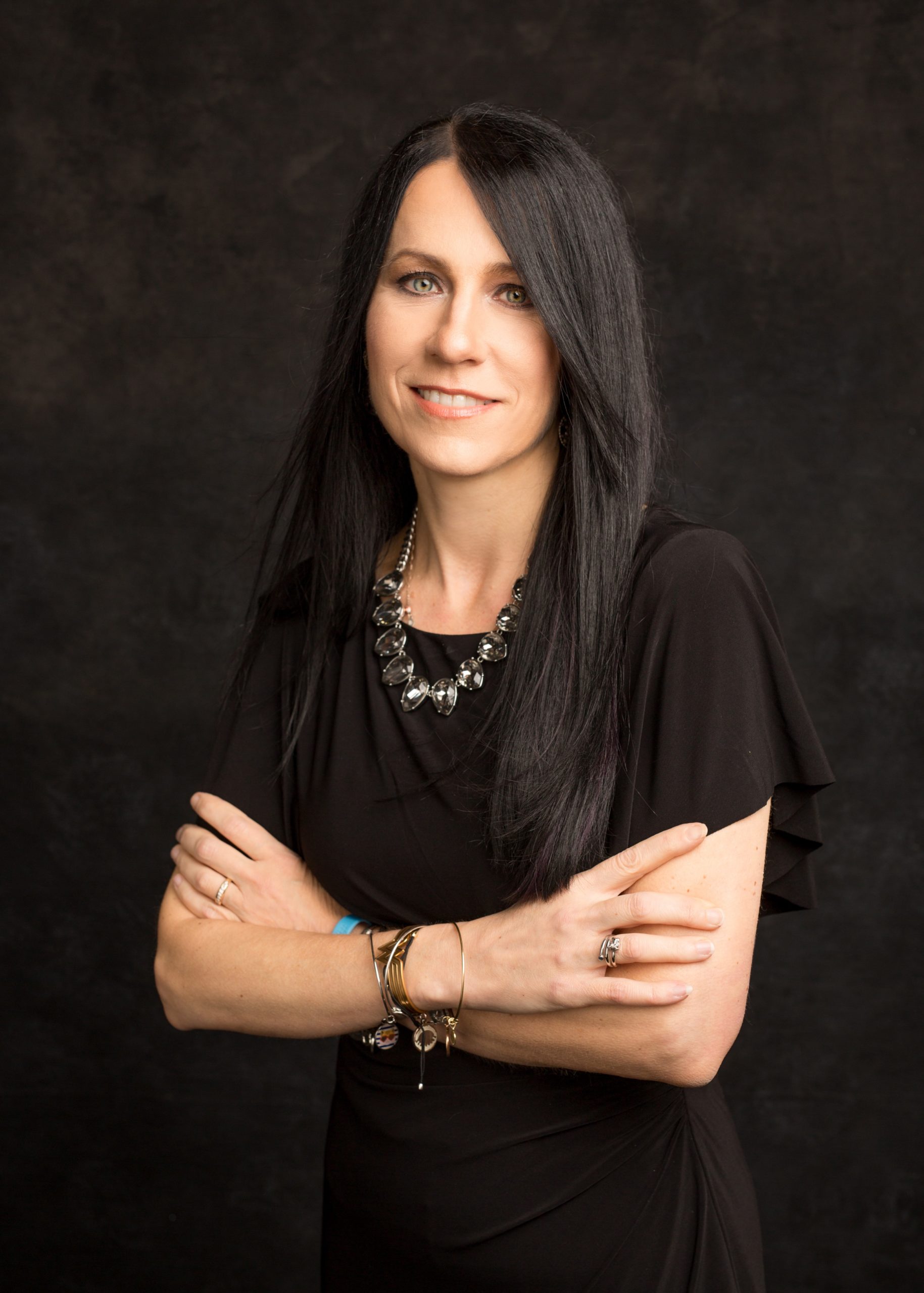 Rachelle Dené Poth is a Spanish and STEAM: Emerging Technology teacher at Riverview High School in Oakmont, PA. Rachelle is also an edtech consultant, presenter, attorney, and the author of seven books, her most recent Things I Wish [...] Knew includes stories from 50 educators. Rachelle is an ISTE Certified Educator. Follow Rachelle's blog at www.Rdene915.com.