Space Education Allows Students To Dream Big
If you peeked through a window of the Ross home in July of 1969 you would have seen a boy perched on the edge of his parent's coffee table, watching intently as Neil Armstrong stepped onto the moon's surface.
Little Davey Ross was awestruck. He wanted to become an astronaut, as did millions of other kids around the world. Our dreams were too big to be limited by something as mundane as gravity.
Much has changed in the intervening 50 years but nothing has diminished my desire to strap into a padded seat and blast off from earth's surface.
Time, choice and physical limitations never allowed my dreams of space to get off the ground so I live vicariously through the exploits of others. The closest I've come to space was a visit to the Marshall Space Flight Center in Huntsville, AL and a long-term substitute teaching position at the McAuliffe Middle School in Los Alamitos, CA.
That's why I'm so excited about the growing interest in space exploration and the remarkable educational resources that have been created to meet that demand.
Blue Origin, the space transportation company launched by Jeff Bezos in 2000, has announced a new program called Club for the Future. The club, open to students, parents and educators, makes a dramatic offer on its home page: It is asking participants to draw or write their vision of millions of people living and working in space and send it to the Club on a self-addressed, stamped postcard. The first 10,000 postcards received before July 20, 2019, will be packed into the crew capsule on an upcoming New Shepard flight. When the crew ship returns to Earth your space-traveling postcard will be mailed back to you.
Or, you can join the Space Station Explorers, a community of students, teachers, and organizations that focuses on STEM education via a connection with the International Space Station (ISS). The site offers lesson plans (some are fee-based) for science experiments performed on the ISS. These plans allow students to "replicate" or extend the experiments, including my favorite, Ants in Space.
This same organization offers a Space Station Ambassador program directed at educators who want to serve as advocates for the Center for the Advancement of Science in Space (CASIS) or the ISS. As an ambassador you can conduct workshops, help develop content for CASIS, gain priority access to events and participate in pilots.
The National Center for Earth and Space Science Education offers a broad array of programs for schools, families and the public both online and face-to-face. The programming is delivered by scientists, engineers and science educators from NCESSE  and affiliated organizations. NCESSE follows a  Learning Community Model for science education, which means "that stories of exploration have to be told across an entire community so that students—the next generation—can be inspired and educated by teachers in the classroom, parents at home and educators in informal settings like museums and science centers."
NCESSE has a rich library of comprehensive lessons that are interactive, inquiry-based, and hands-on. Currently there are five modules (for K-12) that cover such topics as exploration of the solar system, galaxy and universe; Earth systems science; the search for extraterrestrial life; building a permanent human presence in space and engineering interplanetary spacecraft.
This next statement may sound like apostasy coming from an astronaut fan boy: One of my least favorite websites for space-related resources and programs is the actual NASA STEM Engagement site. Not because its barren but because it is filled with so much content that it's easy to be overwhelmed by choice. Fortunately, the navigation bar includes a tab for students and descriptions of such programs as NASA Internships and Fellowships, Pathways Program at NASA (employment for recent graduates) and a long list of student projects and programs.
The offering that is more my speed is the NASA Kids' Club, which provides children and their families games for pre-K through fourth grade; writing/discussion prompts via an image gallery and a Now in Space slideshow. As a teacher I can spend a day wandering through the digital aisles of a lesson/activity database of more than 1,300 resources that can be filtered by audience, grade level, opportunity, subject, or type.
For a few years I lived and worked in Washington DC, a few miles from the National Air and Space Museum in the Smithsonian Complex. It is my favorite science museum on earth. Teachers can tap into an ever-expanding library of professional development, webcasts, lectures, posters and lesson/activity plans. Students can explore the science of aerodynamics, learn about the cultural history surrounding aviation, or test their knowledge of geography through a series of online interactive activities.
As I mentioned earlier, I have been inspired by the life and work of Christa McAuliffe, a teacher, the first American civilian in space, and a tragic victim of the Challenger shuttle disaster in 1986. The memory of McAuliffe and her crewmates is kept vibrantly alive at the Challenger Center and its global network of learning centers. Ideally, you and your students could join the 250,000 space enthusiasts who annually visit one of the 43 centers around the globe. If not, teachers can download (usually in Word doc form) scores of lessons and activities from a library called the Challenger Center.
For several months now, I have contemplated returning to the classroom as a sixth-grade teacher. To truly gauge my interest, I have applied for jobs and taken a few interviews. Invariably, I'm asked what I wish to accomplish in the classroom and I always answer the same: It is my job to help students dream big. I am still that little boy sitting on the coffee table watching those grainy, riveting images from the surface of the moon.
That idea is perfectly captured in the headline atop the Club for the Future website launched by Bezos and his team a few weeks ago. It is a beacon for all who wish to slip the surly bonds of earth. In bold all caps: CALLING ALL DREAMERS.
For more, see:
---
Stay in-the-know with innovations in learning by signing up for the weekly Smart Update.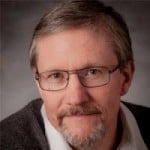 David Ross is a global education consultant and former CEO of the Partnership for 21st Century Learning.