How Teachers Can Be Their Own Best Coaches
By Dr. Kandace Bethea
I'm the superintendent of Marion County School District, a rural district with low income and high unemployment compared to neighboring communities. We are surrounded by communities with wealthier tax bases and the ability to pay teachers higher salaries than we are. More generally, our state tends to struggle at producing college graduates with teaching degrees. Taken all together, it creates a situation in which it's very difficult to recruit highly-qualified teachers into the district.
But when you ask people what's important to them about their job, they don't always say "money." Often times they care a lot more about the climate and culture of their workplace and, while we may not be able to pay teachers more, we can create an environment they want to be in, where they know we're building capacity, and where they see opportunities for growth.
Here are a few creative ways we've been working to bring our instructional coaching into the future, with help from a Department of Education Teacher and School Leader Incentive Program Grant, by changing the way we look at developing our teaching staff, from recruitment through professional development, to ensure our district is an environment where teachers can grow.
Increased Structure for PLCs
In the past, our professional learning community meetings were somewhat unstructured. They would often turn into staff meetings or department or grade-level meetings. To help PLCs focus a bit more, we've adopted the Supporting Teacher Effectiveness Project (STEP) model. STEP is teacher-driven and designed to help educators identify effective innovative practices within their own schools and districts, then encourage wider adoption.
The new framework does provide structure and focus, but the teachers still own those meetings and the process. We believe it's important to give teachers autonomy because they're the ones who best know what is going on in their classes and where the challenges and bright spots are. When you give them the power to make decisions and share positive practices with one another, you allow collaboration to flourish.
More Focus on Reflection
In the past, we found that our instructional coaches would often become more like compliance coaches. They were telling teachers, "This is what you didn't do. This is what you need to do," almost as if instructional coaching is just looking to see which boxes teachers are and are not checking. It is an incredibly easy trap for all of us to fall into.
But we're looking to develop reflective practitioners who are capable of critically examining their own teaching and that of their peers. We want innovative teachers who are able to think about why this practice or that does or does not work so that they can develop new approaches to try out in their classrooms. There are no checklists for that.
Part of that more reflective approach to coaching is pushing the coaches to ask questions that encourage self-examination and reflection, but incorporating video into our coaching is a big part as well.
Video Observations
When teachers record themselves in class, they upload their files into our video observation platform from Insight ADVANCE, where they can review it later themselves (Talk about self-reflection!) send it to their coach for review and feedback, or even sit down and watch it with their coach. We think recording video makes it a little easier for teachers to be themselves than when they have an observer in the room. It's also great for encouraging them to reflect not just on the practices and habits they're aware of, but on some they may not even realize they engage in.
Video has been key to our coaching overhaul in other ways, too. It almost seems like it allows our coaches to be in two places at once because they don't have to go to a classroom to observe it. Rather than arranging to be in their mentee's class at a particular time, they can watch that video in the evening or before school.
It also gives coaches the opportunity to provide more thorough feedback by allowing them to go back for clarity. Even the most diligent observers miss details here and there, but with video, if a coach finds herself asking, "Well, did she ask this kind of question? Did she have the right taxonomy? Did she have the right level of questioning?" she can just go back in the video and double-check.
On the other side of that coin, video helps teachers be more receptive to the feedback their coaches deliver. Anyone who has ever observed a teacher and sat down to have a conference with them about it afterward has heard them say, "Well I don't remember doing that." With the video, however, there's no arguing. It's right there before their eyes as a common piece of evidence. It may be some habit or tendency they aren't even aware of, but when it's presented on video it's just another data point.
In the end, teachers are almost always their own biggest critics. You can't talk with them about their own practice for more than a couple minutes before they start saying, "Well, you know, I need to…" Truly innovative instructional coaching really is about harnessing that drive to improve. If we can help our teachers look at their practice from new perspectives, they'll be telling us what needs work and what's worth doing more of before we know it.
For more, see:
---
Stay in-the-know with innovations in learning by signing up for the weekly Smart Update.
Dr. Kandace Bethea is the superintendent at the Marion County School District. She can be reached at [email protected].
Featured Image courtesy of Marion County School District.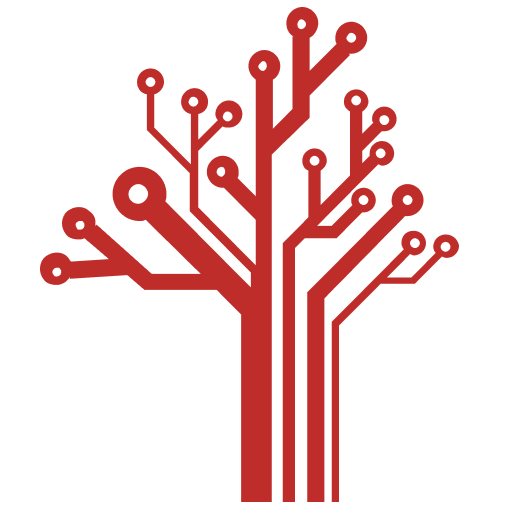 Getting Smart loves its varied and ranging staff of guest contributors. From edleaders, educators and students to business leaders, tech experts and researchers we are committed to finding diverse voices that highlight the cutting edge of learning.