"Opportunity." "Impact." "Never knew." These words echoed throughout the classroom at Montour School District when 11 young women from 9th to 11th grade participated in an optional two-day Intro to Artificial Intelligence workshop using AI4ALL's Open Learning program. AI4ALL is a nonprofit working to increase diversity and inclusion in artificial intelligence through education and mentorship for underrepresented talent.
We were extremely pleased to be able to offer this two-day introduction to AI workshop to our students and the response was great! We have already started planning a more formal exploration for our students next year using AI4ALL's open resource program. – Mr. Todd Price, Principal at Montour High School
The Intro to Artificial Intelligence workshop was offered through Montour's Spartan Personalized Learning Time (PLT). Spartan PLT is a 99-minute window that allows teachers to offer innovative programming, enrichment and tutoring through nongraded mini-courses. They are developed collaboratively by teachers and students, with student choice of daily activities that meet their needs or interests.
The free AI4ALL program is currently in beta, but anyone can help shape the program by signing up to use the program and give feedback. AI4ALL is currently incorporating feedback and according to the AI4ALL website, the program will be fully launched later this year. AI4ALL recommends participation by those who self-identify as young women and non-binary students, LGBTQIA students, students from underrepresented racial/ethnic groups in AI, or students from lower-income backgrounds. Some algebra, probability, statistics and programming experience is recommended, but coding experience is not necessary.  In addition, the program is designed to be used in the classroom by facilitators and groups of learners, though it may also be used online by individual learners. Facilitators don't need to have any experience with AI but should have experience with computer science, a commitment to inclusion and an interest in learning alongside students.
Overall, the AI4ALL Learning program built problem-solving skills, technical skills, and helped students gain an understanding of how AI impacts their life. The students in the AI4ALL Open Learning Platform workshop at Montour walked away with a variety of experiences described in the following quotes:
I always knew that computers could do really cools things, but I never knew how cool people were behind the computers. It was a great opportunity. – Tatum
I didn't know all of the opportunities available to me through AI, such as how many ways AI impacts different jobs.  Overall, the program kept my interest.- Olivia
I am happy that I pushed myself and was willing to learn something new. I now want to learn more about AI. – Halie
The AI4ALL Open Learning platform is free and easily accessible. After registering to become a Beta Tester through the AI4ALL website, a simple registration is needed to begin. Once you are registered, you have the ability to enroll in courses and access learning plans. A facilitators' resource tab provides a guide to introduce facilitators to artificial intelligence, lesson structure, general and bonding activities and icebreakers. The facilitator's guide also offers an unplugged activity designed to motivate discussion.
In addition to AI4ALL's Open Learning platform, AI4ALL also offers Summer Programs where students are immersed in hands-on learning, mentorship by top AI practitioners and supportive peer networks on campuses at top universities, such as Carnegie Mellon University, Princeton University, Arizona State University, Stanford University, University of Maryland and more.
For more, see:
---
Stay in-the-know with innovations in learning by signing up for the weekly Smart Update.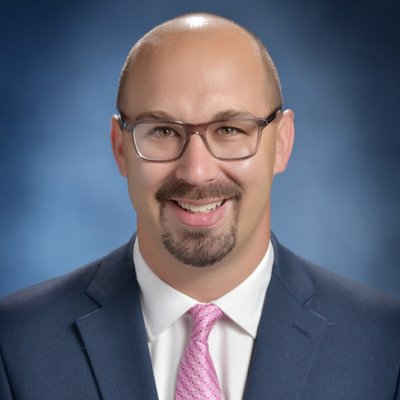 Dr. Justin Aglio is the founding senior director for the Readiness Institute at Penn State. In addition to his duties at Penn State, he is a visiting LearnLab fellow at Carnegie Mellon University, Getting Smart columnist, and a member of the Remake Learning network.