How User Design Can Impact Engagement and Learning for K-12 Students
By: Danielle Reid.
Today's youth grow up with toys by their feet and smart devices in their hands. Before forming complete sentences, they are facile thumbing through apps, playing games, and watching videos. Their regular exposure to digital products at such a young age has made today's kids uniquely critical evaluators of product design, setting a high bar for companies aiming to appeal to this age group. This not only applies to companies creating general technology for kids, but those focused on educational technology that is used by students in the classroom.
The Importance of UI and UX in Edtech
Several factors can contribute to the success of an education platform or application, including the degree to which it entertains, informs, and teaches relevant information to the intended user. In addition to these, one of the greatest determiners of an application or platform's effectiveness is the often-overlooked factor of how well it is designed.
An application or platform's design refers not only to its beauty but how functional and enjoyable it is to use. Design dictates the feeling that an application or platform gives its users, and children are especially hesitant to use technology that does not feel or look good. I have seen first-hand how design – both user interface (UI) design and, more broadly, user experience (UX) design – can be the deciding factor for the level of impact an education application or platform has on a student, particularly in the K-12 market.
The need for education platforms and applications to be well designed is further heightened because of the inherent disadvantage that educational software faces. Students compare the apps and platforms they see in the classroom not only to similar products at school but to non-educational applications and platforms that often seem more exciting by comparison. In order for students to choose an education game or platform over non-educational ones, the app must be exceptional in all aspects, especially in its design.
To better achieve this, educational applications and platforms are moving toward a student-centered model, in which the focus is shifted from the instructor to the student. In the context of an application and/or platform, this means that apps are being designed with greater consideration of the needs, habits, and objectives of the user than was previously the case. In order to ensure that users needs and objectives are met, companies are placing a greater focus on engaging key user groups such as students, teachers, and parents of young users, to incorporate their perspectives during the development process. This trend allows users to have a more prominent say in how products are designed and is critical to ensuring that applications can effectively meet the needs of their users.
Creating Effective UX/UI for Educational Applications and Platforms
To maximize the effectiveness of educational applications and platforms, the learner focus must also be extended to UX and UI design. In order for an application or platform's UI to be effective, it must meet the following five criteria:
1.     It must be easy for students to navigate
2.     It must provide continuous feedback to keep students encouraged and engaged
3.     It must evoke happy and playful emotions
4.     It must have unique, attractive, and eye-catching visuals
5.     It must be appropriately targeted to the intended age group (e.g. very young students vs. older students)
To illustrate these criteria, let's discuss a few examples of excellent UI in education software.
Case Study One: Khan Academy Kids
The Khan Academy Kids is an application designed for children ages 2-5, in which five characters guide students through activities, animated videos, and creative lessons that cover a breadth of topics in math and language. While creating the app, The Khan Academy partnered with organizations that understood the needs of their target group – including experts at the Stanford Graduate School of Education and children's book authors – to create an app that children find both educational and enjoyable.
The key factors that make this UI effective are the bright and engaging visuals and straight-forward navigation. The vibrantly colored illustrations are eye-catching, and the predominantly blue color palette creates a calming effect. In addition, the color palette helps make the app easier to navigate. Setting brightly colored characters against a minimal background makes important information easy to identify, even for young children.
The cute, simple animal avatars are appropriate for the intended age group and help guide the student through the application. Nearly every page of the app has a character in the bottom right corner of the frame, which the student is instructed to press if they get stuck or have difficulties. This creates the impression of having a companion to go through the exercises with, which alleviates pressure and helps the student feel encouraged.
Another feature that encourages students is the layout of the tasks. The application begins at a house with an adjacent path that students move down as they complete tasks, creating a sense of progress that encourages the student to keep going.
Case Study Two: The Land of Venn
 In this application, students create geometric shapes to protect the Land of Venn from monsters. Similar to the Khan Academy Kids, this application uses heavily saturated colors to capture students' attention but employs a unique illustration style to target its audience of 8 to 11-year-olds.
The illustrations in this app resemble a comic book, with slightly darkened colors, bold black outlines, and a hand-drawn effect. The style is appropriate because of the popularity of comic books — as well as superhero movies and television shows based on comic books — among this age group. This style is not commonly used in educational materials, making it a unique design that distinguishes the app from others in the edtech space.
In the Land of Venn, the player battles monsters in numerous settings including cities, beaches, and mountains, creating another world for the user. The 'quest' to rid the land of monsters creates the same sense of challenge and progress present in the Khan Academy app, which compels students to keep going until they conquer the game. This progression, coupled with the age-appropriate illustration style, makes the game fun and exciting for its user group.
Case Study Three: Duolingo
Duolingo is a language learning app that teaches vocabulary through short lessons grouped into themed units. The application has achieved considerable success by making the complex and daunting task of learning and language both simple and enjoyable, with 120 million users worldwide in 2016. The application does not specify a target age group, but the majority of its users are adults and teenagers.
While Duolingo is visually well-designed, with a simple, clean interface and warm animations, its greatest strength is arguably the way in which its lessons are structured. While other language apps typically provide users with information to review before being tested, Duolingo's lessons are comprised entirely of questions and challenges that are scored to determine progress.
This structure makes use of psychology research, indicating that people are significantly better able to recall information they've been tested on over information they've simply reviewed. Based on this, Duolingo's method of creating lessons exclusively from tests is likely to improve user recall over other applications, thereby improving their fluency in the target language.
Furthermore, people are better able to remember information that is simple, structured, and repeated several times. Because of this, Duolingo's use of short lessons, as well as short, repetitive phrases within lessons, also helps users better retain the vocabulary. These short phrases make it easy for users to achieve high scores and progress through the app, which creates a sense of achievement and momentum that compels users to keep playing and provides a positive experience while playing the game.
Choosing the Right Application to Enhance Student Learning
Each of these case studies exemplifies design that meets the aforementioned criteria and succeeds in delighting and engaging students as a result. As technology and education companies become increasingly adept at tailoring their products to appeal to student's needs and interests, schools and teachers can further enhance student engagement and learning in the classroom.
Given the impact student engagement can have on academic achievement and success, it is important for districts and educators to distinguish which educational applications and platforms will help them improve student engagement and learning the most.
For more, see:
Danielle Reid is the Lead Director of Design at Toptal. You can find Danielle on Twitter at @moon_beamed.
---
Stay in-the-know with innovations in learning by signing up for the weekly Smart Update.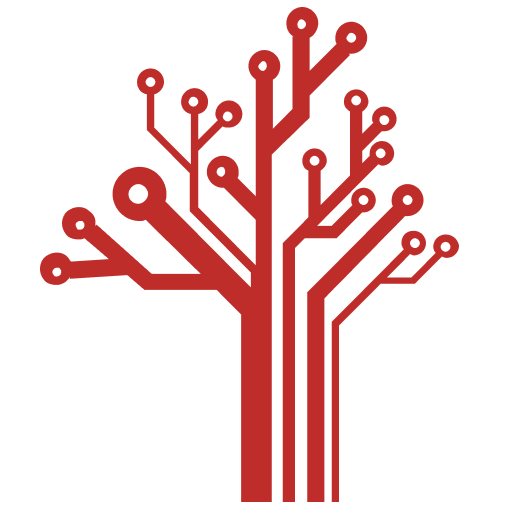 Getting Smart loves its varied and ranging staff of guest contributors. From edleaders, educators and students to business leaders, tech experts and researchers we are committed to finding diverse voices that highlight the cutting edge of learning.