School's Out: What if School Did Not Exist?
This post was originally published on Education Reimagined 
"The School's Out paper sets up an entry point for learner-centered leaders and their communities to imagine education from a blank slate, while maintaining an honest commitment to developing actionable ideas."
---
On October 8th, five educators will be publishing School's Out—an invitation for communities "to explore how profoundly we need to alter our perspective on the meaning, feel, and delivery of learning." To amplify the voices of these learner-centered leaders, we have invited each to author articles that express the context from which they approached the question: What if school did not exist?
But first, we want to provide an overview of how these leaders came together. You will find links to the individual articles below.
---
Education Reimagined launched with the understanding that learner-centered leaders across the country were working in isolation. Decade after decade, efforts sparked, flickered, and faded away or remained one-offs within their respective communities. From the 30,000 foot view, it was clear each of these leaders came to their work with a learner-centered perspective. However, their unique local languages made it difficult to hear similarities across their respective models, and they lacked a space to come together with others committed to the same work of inventing a new system of education.
They needed a space where they could explore their transformational practice without getting stuck discussing "why" they were doing it. Their "why" was crystal clear. However, the ability to see their "why" in the context of a national movement was a bit murkier. Seeing their "why" as an idea that was bigger than themselves, their young learners, and their local community was pivotal to building and accelerating the impact of the learner-centered movement. Thus, Pioneer Lab was born.
Since May 2016, over 350 learner-centered leaders, representing over 224,000 learners have come to discover the power of paradigm, the importance of distinction and community, the leadership everyone has within their being, and most importantly, the learner-centered vision that connects them across their diversity of models.
Many efforts have sprung from these connections—SparkHouse, learner-centered environment site visits, a robust conversation about desired learner outcomes, collaborations across models to spark new ideas, and the focus of this article, an exploration of what society would look like if "school" did not exist.
This intriguing question emerged two years ago in sunny San Diego where members of this community readied themselves to take bold action at the national level. Each participant joined a cohort of their peers to explore inquiries most relevant to their work, passions, and community needs. One such inquiry, focused on exploring the possibilities of a completely open-walled learning journey, saw five leaders come together to allow their imaginations to reach beyond what is known today.
This group cut across a wide range of education divides including rural vs urban; public vs independent vs nonprofit organization; and more. From California to Texas to Virginia, they came together to explore this intriguing topic and refused to let their passion fade away once they left San Diego and returned to their day-to-day work. Their overall purpose "to explore how profoundly we need to alter our perspective on the meaning, feel, and delivery of learning" was too important.
Battling busy schedules and the desire to create a result that was not "too crazy to take seriously" but that also pushed everyone in our communities further in our thinking, these five leaders produced a compelling invitation. Through their new publication (releasing October 8, 2018), School's Out, they call for all education stakeholders to explore what they would create if school as we know it today didn't exist. The paper sets up an entry point for learner-centered leaders and their communities to imagine education from a blank slate, while maintaining an honest commitment to developing actionable ideas.
They begin with three intriguing questions that could frame any community committed to inventing something new:
What resources exist in my community that are not being accessed by young learners? Am I one of those resources
When I was a young learner, what interests and passions did I want to explore had there been an opportunity to? What needs to happen today for those opportunities to exist?
In my current role within my community, how could I positively impact change in how my community's children are educated? What would I like to be accountable to?
These three questions allow every individual to immediately identify the role they can play to further the growth and development of the young learners in their community. This new role can lead to new questions like:
How can I involve interested young people in my day-to-day work and the value I bring to my community?
What support do my local learning environments need from me in order to make this transformation a reality?
Why didn't I explore those interests I had in the past? How might I, too, take advantage of what's available in my community to explore my curiosity?
Just as the five authors of School's Out discovered something new thanks to the power of these questions, what newfound passion might this conversation ignite in you and your community?
Leading up to the launch of the School's Out paper, Education Reimagined invited all of the authors to reflect on their experience developing the paper and explore a variety of questions relevant to their respective work. From "what will your job as an educator look like in this new society?" to "how does the role of the parent shift in this "school's out" culture?," you'll get an in-depth look at the context each author came to the conversation with and how each team member's voice is represented in the vision the paper puts forth.
From now until October 8th, this page will update with the newest articles.
September 18th, 2018
School's Out: Exploring a Family-Anchored Strategy to Transform Education by Amy Anderson
Join Amy Anderson, Executive Director of ReSchool Colorado, as she introduces readers to a bold pilot program taking place in The Centennial State. Consider their work a direct example of what we can put into action if we imagine "school" to include our entire community.
September 25th, 2018
School's Out: How This Learner-Centered Society Would Liberate Parents by Scott Van Beck
Join Scott Van Beck, a 35-year education professional, as he explores a transformed role for parents "where [they] are revered, rather than revolted against.
School's Out: Who Takes Responsibility for the Education of Young People? by Tom Rooney
Join Tom Rooney, Superintendent of Lindsay Unified Public Schools, as he invites educators to reimagine their traditional role as the "imparter of knowledge" to "positions in which they coordinate learning opportunities and create networks of support for learning.
October 2nd, 2018
School's Out: Why Embracing Technology Will Only Expand What's Possible by Oscar Brinson
Join Oscar Brinson, IT Consultant, as he throws open the curtain and lets us investigate the possibility-widening realities of technological innovation. Oscar invites you to inquire what kind of system you would create if you wanted it to be sustainable and relevant for the next 100 years.
School's Out: How a "No School" Society is One of Many Learner-Centered Possibilities by Nate McClennen
Join Nate McClennen, Vice President for Education and Innovation at Teton Science Schools, for a rigorous exploration of what we might create in a society that "accepts the limiting nature of school and the expansive nature of learning." As the title aptly suggests, this is one of many (truly limitless) possibilities a community could become within the learner-centered paradigm.
October 8th, 2018 
Public Release of School's Out Publication (coming soon)
---
Stay in-the-know with all things edtech and innovations in learning by signing up to receive the weekly Smart Update. This post includes mentions of a Getting Smart partner. For a full list of partners, affiliate organizations and all other disclosures, please see our Partner page.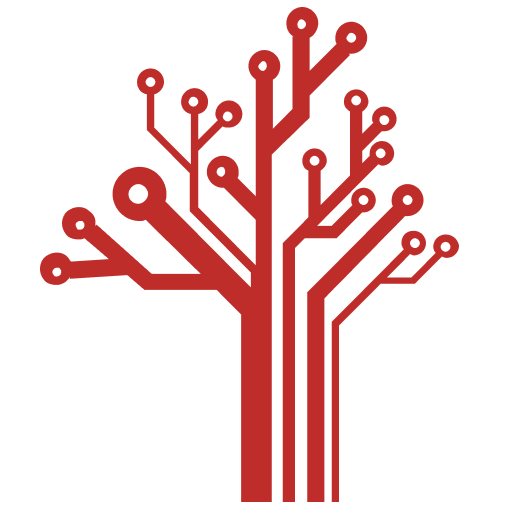 Getting Smart loves its varied and ranging staff of guest contributors. From edleaders, educators and students to business leaders, tech experts and researchers we are committed to finding diverse voices that highlight the cutting edge of learning.